Princess Charlotte has been pictured as she arrives at Thomas's Battersea with the Duke and the Duchess of Cambridge on her first day of school.
Photos of the four-year-old today [Thursday 5 September] showed her holding hands with Kate Middleton, while Prince George walked alongside Prince William.
Prince George also attends the private preparatory school in south London.
Princess Charlotte looked excited about starting school, as some of the photos capture her grinning.
The young royal, who turned four in May this year, will be joining her brother, who already attends the south London school. Located in Battersea, Thomas's is said to be one of the top in London – with fees of around £6,500 a term.
When a child reaches Year 3, this fee increases to £7,300 – but there are discounts if you have more than one child at the school.
It's a mixed prep school, with pupils starting aged four and finishing at 11. The biggest rule of the school is: "be kind". The website says it places a "greater emphasis" on a set of core values: kindness, courtesy, confidence, humility and learning to be givers, not takers.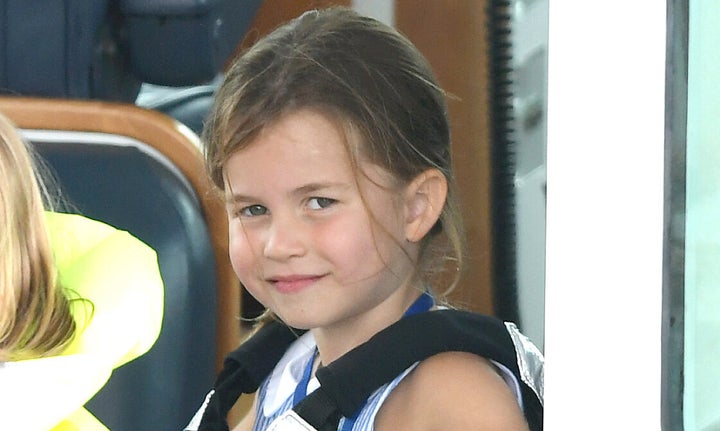 Other famous alumni include Cara, Poppy and Chloe Delevingne, and Florence and the Machine singer Florence Welch.
After hearing that she would be attending, Simon O'Malley, headmaster at Thomas's Battersea, said: "We are delighted that the Duke and Duchess of Cambridge have decided that Princess Charlotte will join her elder brother, Prince George, at Thomas's Battersea.
"We greatly look forward to welcoming her and all of our new pupils to the school in September."