People with scars have praised Princess Eugenie for wearing a scooped back dress with no veil on her wedding day to Jack Brooksbank, purposefully designed to show off her back scar.
The Princess had an operation to treat scoliosis – curvature of the spine – when she was 12 years old. She invited her consultant orthopaedic spinal surgeon, Jan Lehovsky, to the ceremony at Windsor Castle, among other staff from the Royal National Orthopaedic Hospital NHS Trust.
Michelle Elman, founder of the body positive movement Scarred not Scared, who has multiple surgery scars herself, was moved by the dress.
"It's great she has decided to show her scars. Her scars are a part of her body and just like the rest of her body, she should never feel obligated to hide parts of it for other people," she told HuffPost UK. "It's a brilliant example for anyone who worries about their scars or are insecure about them."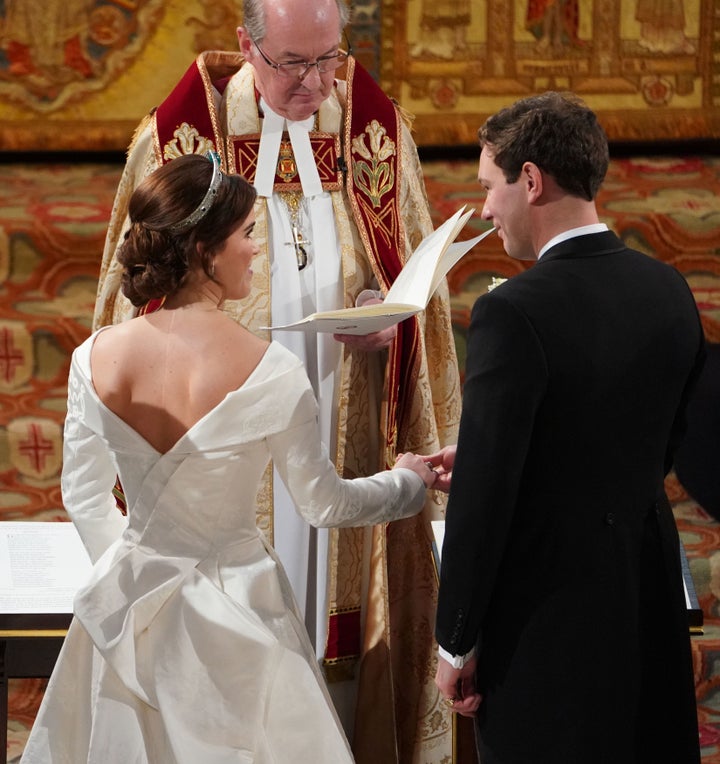 Phyllida Swift, who has facial scarring from a car accident and is campaigns manager at the charity Changing Faces UK, also praised the bride.
"How brilliant to see Princess Eugenie proudly showing off her scars. If ever there were a day to show the world your true self, and refuse to hide anything away, it's the day you commit yourself to your partner and embrace each other exactly as you are. Scars are beautiful and they're marks that map out our lives, so to bare your marks of beauty on your wedding day, and be a positive role model for so many, is a wonderful thing."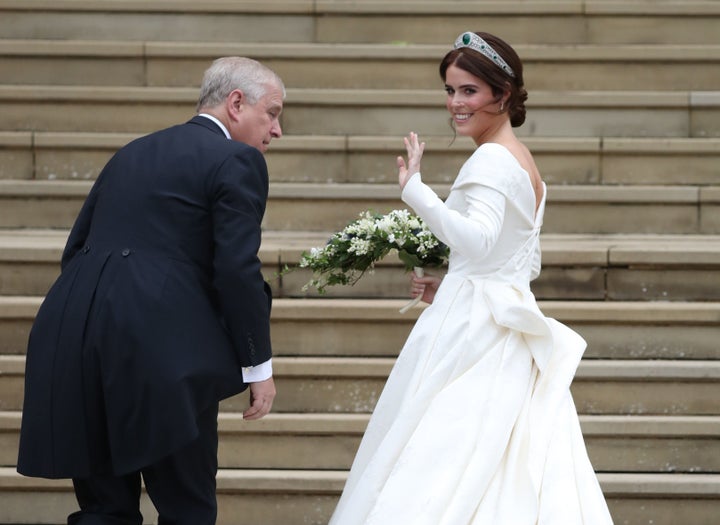 Others on Twitter have also praised the Princess:
Princess Eugenie hinted she'd be showing her scars during an interview with ITV's 'This Morning' before the wedding.
She told host Eamonn Holmes: "I'm patron of their appeal and I had an operation when I was 12 on my back, and you'll see on Friday, but it's a lovely way to honour the people who looked after me and a way of standing up for young people who also go through this.
"I think you can change the way beauty is, and you can show people your scars and I think it's really special to stand up for that. So that's one really important one."