Renters are being served eviction notices despite the government's promise to protect people from a wave of homelessness resulting from the coronavirus pandemic.
The government has confirmed the ban on evictions will end on August 23. Last week it published new civil procedure rules for eviction proceedings, which will require landlords to submit a "reactivation notice" setting out a tenant's circumstances, including whether the lockdown has impacted their ability to pay rent, or whether the tenant is vulnerable.
But as it stands, any private tenants in more than eight weeks of rent arrears will still be at the mercy of automatic evictions using Ground 8 of Section 8 of the Housing Act.
Housing experts are calling on the government to change this rule, arguing that as long as it stands the new regulations do not compel landlords to do anything at all, as judges will have no legal means to protect renters from Section 21 evictions or Section 8 evictions.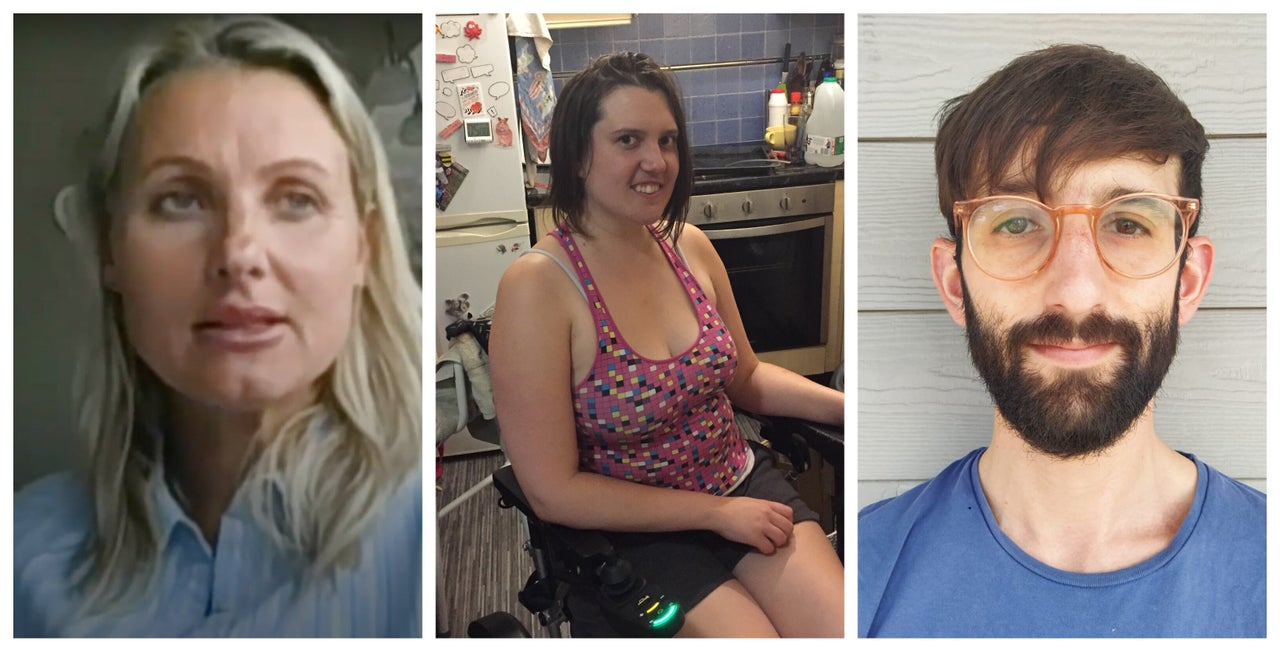 One such example is small business owner Daniela and her musician partner James, of Liverpool. The couple have struggled financially during lockdown, as James's freelance work has completely dried up with the closure of venues and cancellation of festivals.
With their incomes slashed by half, Daniela and James wrote to their letting agency in early March, saying they could not pay their rent in full and hoping they could receive an agreement.
Instead, they received some "completely inappropriate" "load of generic nonsense suggesting how to budget our money" and were told to contact their water, gas and electricity companies to ask for a "payment suspension".
After racking up four months of rent arrears and receiving emails that made them feel "incredibly humiliated", a letter arrived with a Section 21 notice attached. The couple are now facing "further debt and potential homelessness", while Daniela's anxiety has affected her ability to work.
They also discovered their landlord has benefited from a mortgage holiday – while at the same time ignoring their pleas for leniency.
"We're at a point where we have to choose if we'd like to pay rent or risk not being able to buy groceries," Daniela told HuffPost UK. "I just don't earn enough on my own to sustain both of us and pay all of our bills. This has obviously affected us mentally."
Last week Labour warned the country faced a "homelessness emergency" unless new legislation was introduced to prevent a wave of evictions.
Thangam Debbonaire, shadow housing secretary, said the government's mortgage relief policies have "helped property developers, second home-owners and landlords make money from housing".
"But they are doing nothing to help thousands in rented accommodation, who may find themselves without anywhere to live later this year," she said.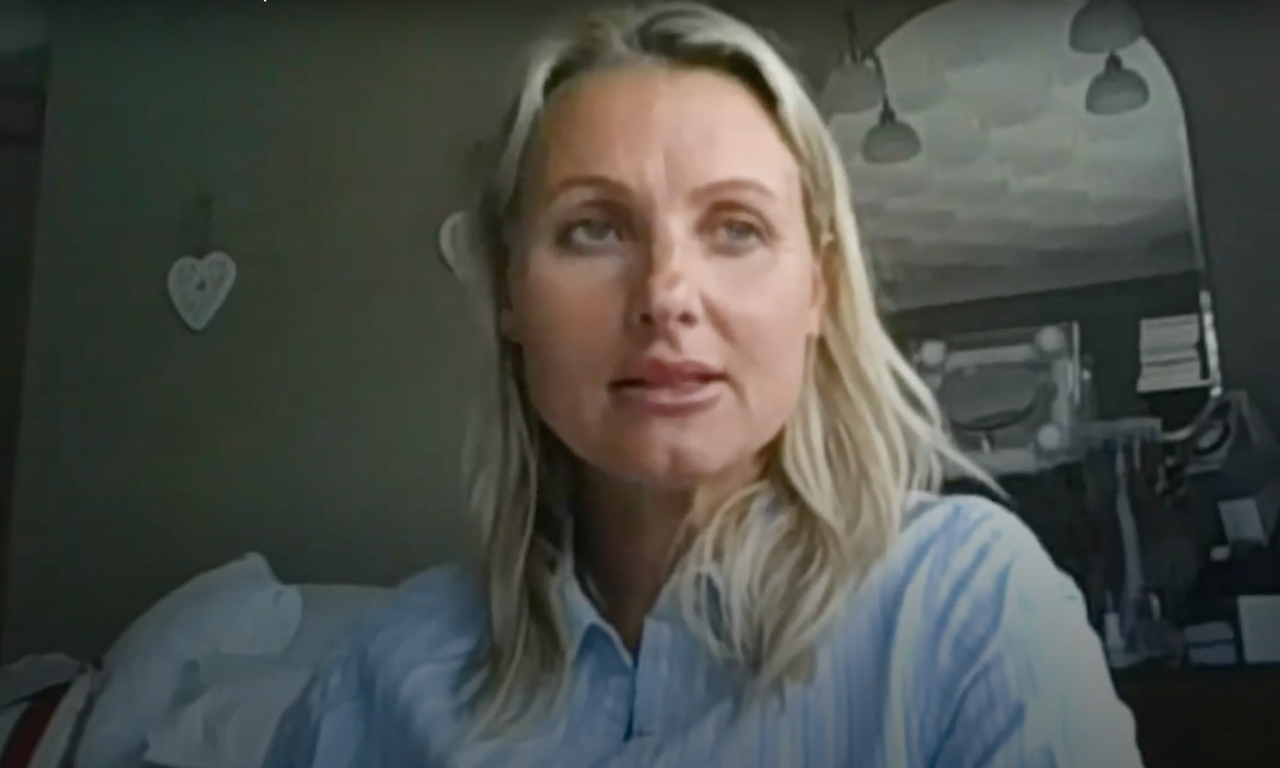 Jeanny Priebe, 48, lives in Bournemouth with her three children. She was furloughed from her retail job at the start of the pandemic and is still unable to return.
She has endured difficulties with paying rent, and her landlord has asked the family to leave the home they have rented for four years by October 4. Her estate agency says that the property was previously a family home and the landlord now needs to "reassess the family situation".
"I've problems to sleep through the night, I wake up very often," Jeanny told Huffpost UK. "The same with my children. My 19-year-old daughter is autistic. She struggles with any kind of changes and this has a massive impact on her."
She added: "I have no idea where we are going. I don't even want to think about it because it makes me so sleepless and ill. I don't want to eat, I don't want to do anything. It makes me upset. It makes my family upset. And because I am the only breadwinner in this family, I have to be fully aware of things that have to be there."
Others, however, have been less than sympathetic. When academic researcher Jordan Osserman, 31, wrote on behalf of more than 100 private tenants of a block of flats in Stoke Newington, London, asking for 20% reduction in rent, the managing agent informed him the request was "unreasonable".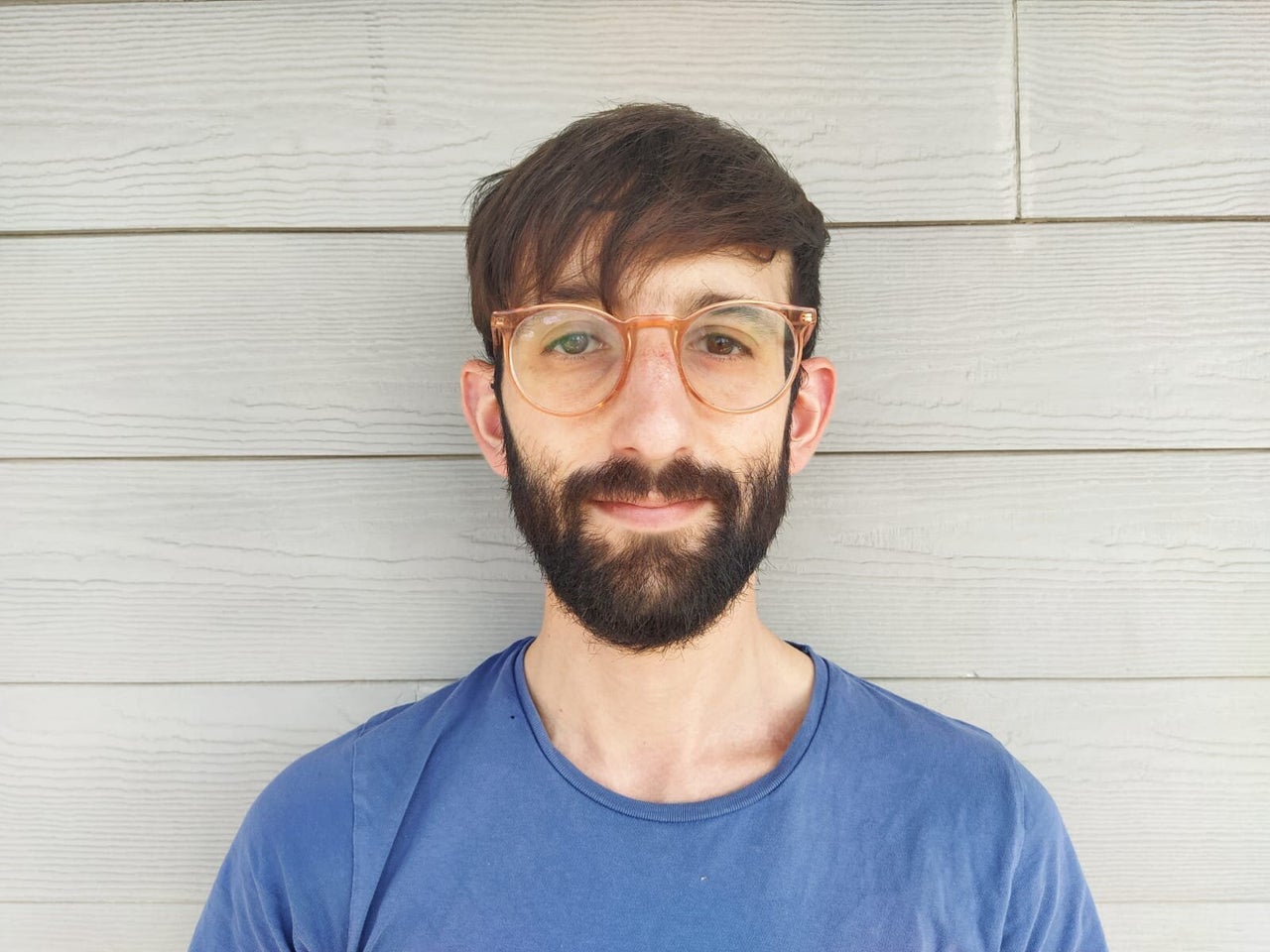 "The response we received back was nasty and hostile," he told HuffPost UK. "They told us to use the money you save on lunches, work travel and cancelled holidays on rent instead."
On Tuesday, Jordan and his flatmates received an email informing them their tenancy would not be renewed, with a Section 21 notice attached.
"We are feeling incredibly distraught – but not surprised," he said. "They just want us out."
Ironically, he and his flatmates have been paying their rent in full throughout lockdown. "We haven't missed a single payment.
"We drafted the letter to begin with just to help our neighbours, to help our community under these difficult circumstances. There were so many people talking about how difficult things were, and we wanted to contribute to a sense of community in the building and enable people to act collectively."
Labour MP for Hackney North and Stoke Newington, Diane Abbott, said "no one should lose their home".
"There should be no evictions during this crisis. There is a public health crisis and many are struggling with bills because of the economic crisis," she told HuffPost UK.
"No one should lose their home while this is happening, and these evictions should be stopped."
Jordan, Daniela and James are all currently seeking legal advice to challenge the Section 21 notices they received from their letting agencies. However in many cases, private tenants can feel too overwhelmed and intimidated by the threat of eviction to fight back.
One renter, who preferred not be named, received their notice at the end of May informing them they only had one month to move out of their property in South Acton, London – the current rules are that a landlord must give a notice period of three months.
"It was a houseshare and it wasn't convenient for everyone to move out," they told HuffPost UK. "I lost nearly all my income [since lockdown] and two other housemates sharing a room had lost their work."
They said they felt "strong-armed" by the agency, which was "reliant on us not knowing our rights or feeling too uncomfortable to protest".
"It was very stressful," they said. "To suddenly find the rug pulled from under my feet was miserable. I got headaches and insomnia, my appetite was affected, and honestly I didn't realise how bad I felt in general until I moved out.
"It was also pretty miserable because it felt sort of like I was a commodity – yes, there's a deadly global pandemic, and yes, you've always paid your rent, and no, legally we shouldn't even be serving this notice on you – but we are! So shove off!
"I wasn't able to find anywhere for a long time. I'm on universal credit as a self-employed person with low income and I was openly discriminated against for that reason. An agency openly told me the landlord didn't want me to rent if I was receiving any benefits. Other adverts just flat-out stated 'No DSS'.
"I still feel insecure about renting now, because what if it happens again? It's difficult to feel at home when I know that's how landlords and letting agencies feel about me."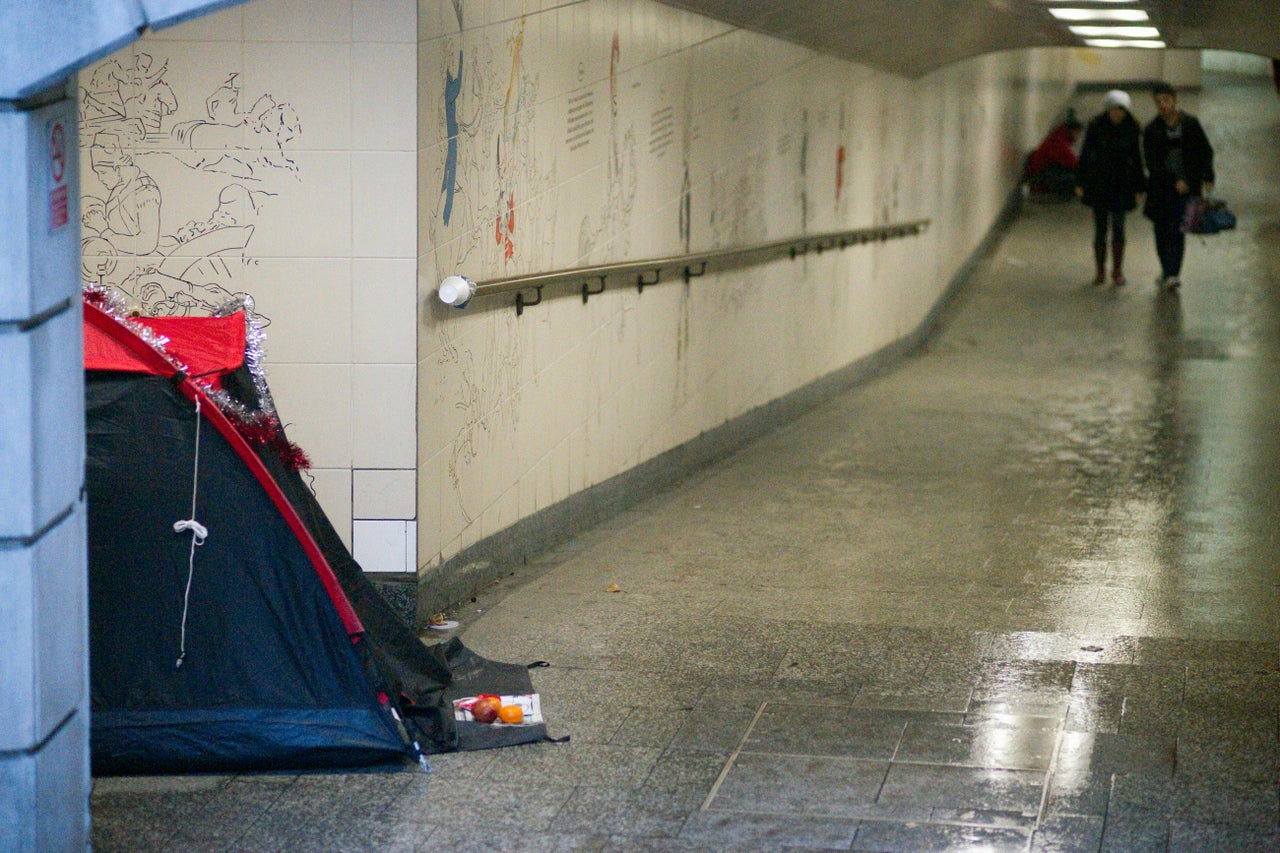 On Wednesday the tenants campaign group Generation Rent urged Robert Jenrick to ensure no one who has lost income because of coronavirus will be evicted from their home.
In an open letter to the housing secretary, the group's director Alicia Kennedy said renters "urgently need reassurance that they will not lose their home".
"Over half a million households are behind on their rent and people are terrified about losing their homes," she said.
A separate study conducted by the homelessness charity Shelter found nearly 230,000 tenants across England are at risk of eviction, while Generation Rent said 45,000 are at serious risk of homelessness this autumn.
"Section 21 notices are immoral and the legal system is heavily weighted in the favour of landlords," said actor and theatre producer Phoebe Kemp, who was served a Section 21 order after complaining about issues with the property that predated the lockdown.
"The one impacting us most at the moment is damp, which at its worst was causing mushrooms to grow out of my carpet," Phoebe said.
As a wheelchair user, Phoebe explains finding a home to rent is difficult even in the best of times: "It took us three months looking in non-pandemic times to find this place, so it seems like it will be impossible to find somewhere else now."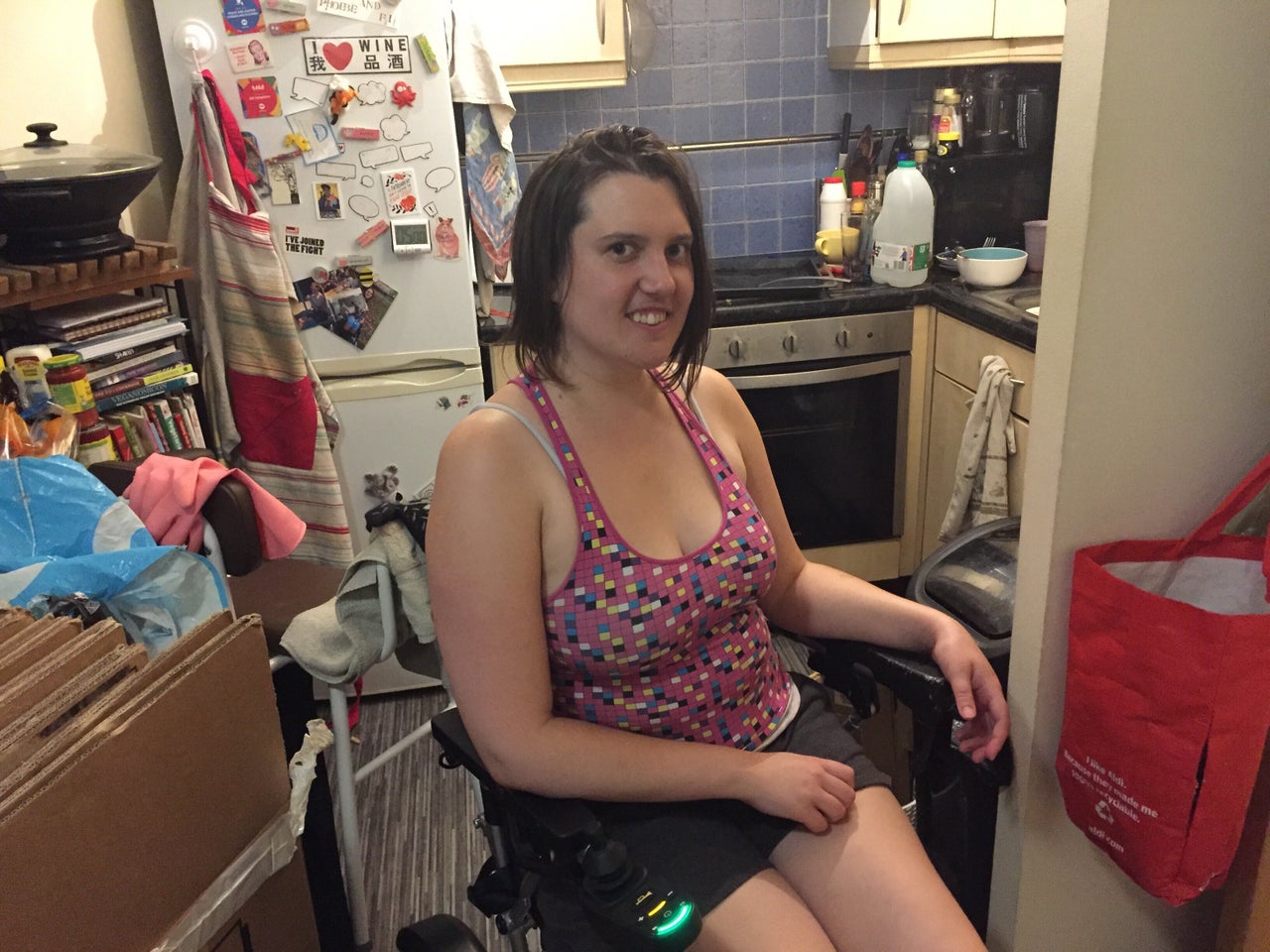 Phoebe says the situation has been "absolutely awful" and detrimental to their mental health: "I was already dealing with the fact that my future career is completely up in the air without this happening with my living situation as well."
"We are going to see so many evictions when the freeze comes and homelessness is already a major issue in this country, with or without a pandemic."
On Wednesday the housing minister suggested court action to evict tenants could be postponed if a landlord cannot demonstrate "good cause".
Speaking to MPs, Christopher Pincher said measures would be introduced to make it "very difficult" for landlords to bring applications to court in order to "support hard-pressed renters".
Debbonaire said Johnson had "let down renters".
"Choices and delays by this government mean hundreds of thousands of people risk losing their homes in the middle of a global pandemic," she told HuffPost UK.
"The Tories promised to end unfair 'no fault' evictions, but needlessly delayed it until after the expected wave of evictions when the ban is lifted in August. We were promised that 'no renter who has lost income due to coronavirus will be forced out of their home'.
"The Tories have let down renters, and failed all of us who want to avoid a rise in homelessness in our communities this autumn."