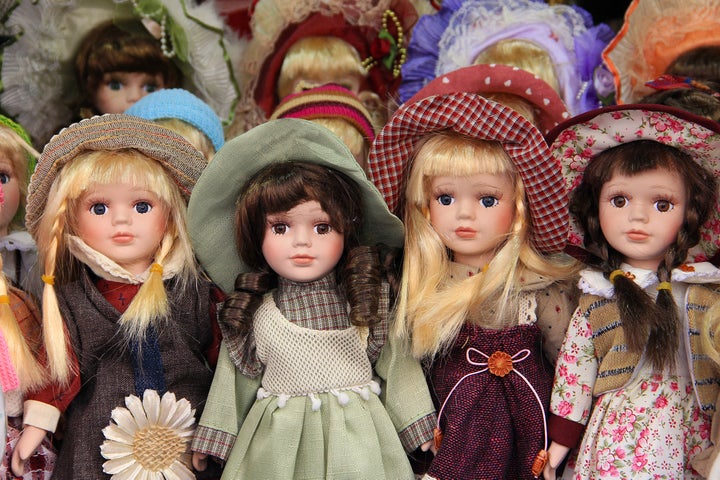 A 50-piece snow globe collection and a full-size plastic cow are among the weird and wonderful items removals firms have packed up and relocated.
While it's not unusual for firms to pack people's undies, painstakingly wrap glassware and box up bathroom essentials during a typical house move, we wanted to know the most unusual items they've ever come across.
Wayne Winfield, who's been a professional mover at McCarthy's Removals in Leeds for 24 years, has packed up plenty of people's homes – including premiership footballers and TV and sports personalities.
Some of the more unusual items he's moved include a genuine ejector seat from a second world war Phantom fighter jet, a full-size plastic cow, a brass statue of a client's daughter in tutu in full ballet pose, and a resin effigy of the king himself, Elvis Presley – life-size, of course.
"We once moved a life-size Predator model made out of motorbike parts," he tells HuffPost UK. "That was ridiculously heavy, around 7ft tall, too!"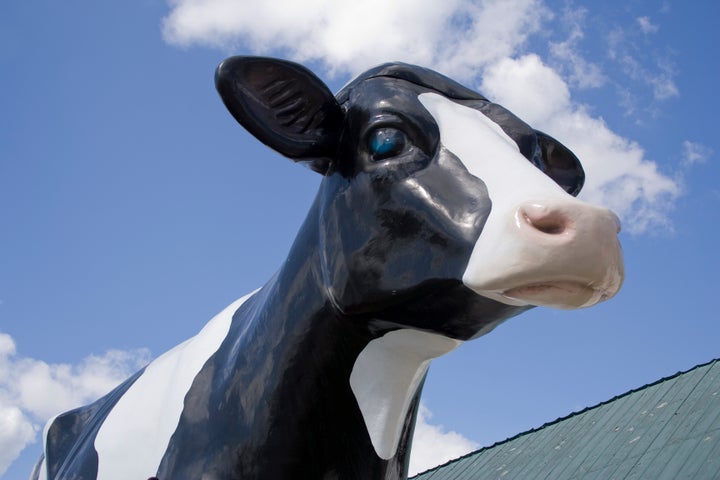 One of his most memorable jobs, he says, was the relocation of the contents of a stately home, which was "like a museum". There were massive oil paintings on the walls, suits of armour and various items of medieval weaponry on display.
He was also involved in moving historical weapons from The Royal Armouries in Leeds – a job that sounds like something straight out of Mission Impossible. "As you can imagine, this isn't your average removal," he says. "I had to have a designated curator travel with me, on a predesignated and approved route."
Kate Hart, a removals and relocation manager at Fantastic Services, has also packed away a full set of knight armour – not from an armoury, however. More just a personal collection. "I thought those things are in castles and museums only, however it turns out that they are quite popular and this particular client even wears his armour at fairs from time to time," she says.
"I found that pretty fun and interesting, but packing the whole set is definitely not fun. There are a lot of small elements that need to be neatly packed and you have to pay attention not to place leather elements near metal edges to limit the risk of damage."
An expensive wine collection consisting of 1,000 bottles of red wine and a cryptocurrency farm are among some of the other unusual jobs she's had.
"I've never packed so much tech in a single job, and probably never will again," she says of the crypto farm. "The video cards were expensive and considering we didn't have the original packages, it wasn't an easy task to pack them well! Using nylon and bubble wrap wasn't an option, because it was a hot day and we didn't want to risk it with condensation forming and damaging a card."
Collectors' items are often memorable for the pros – not least because you really can't afford to break them in transit.
Maureen Bennett, at F&M Bennett Removals, recalls painstakingly wrapping and packing a client's "extensive" 50-piece snow globe collection – a fiddly job involving a steady hand and a lot of patience. "Needless to say, a lot of bubble wrap and careful packing in different small boxes was required for their cherished collection," she says.
Hart vividly recalls having to pack up a collection of porcelain dolls. "We once had to pack a dozen of them," she says. "They were all lined up in front of me, ready to be wrapped in paper and bubble wrap, it was like facing a trial.
"I just hate the way their eyes open and close while you are shifting them around to pack them securely." She ended up thoroughly creeped out, with a box filled with tiny, wrapped "mummies".
Thankfully they made it to their new home in one piece.