The festive season is well and truly upon us, and while it might be tempting to pop open the bubbly every day for elevensies, it's not really advisable (or productive).
So, lucky for those partial to Prosecco, there are now limited edition Prosecco-flavoured tea bags to get you feeling festive without feeling half cut.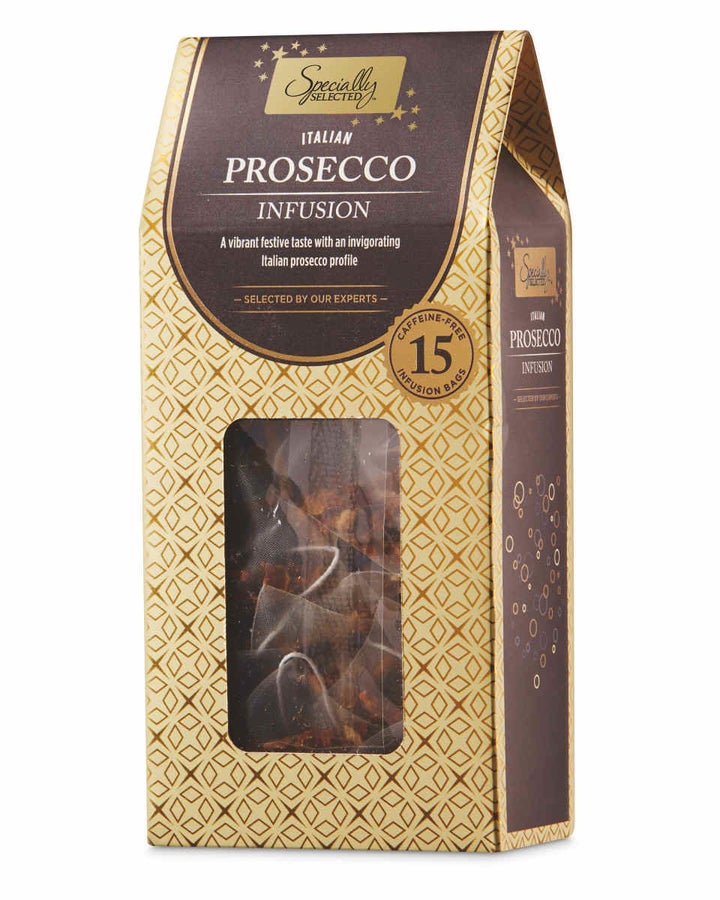 Not only alcohol-free but caffeine-free, the Aldi creation can be enjoyed without any guilt whatsoever.
The tea bags, which cost £1.89 for 15 bags, have sold out online, but are available to buy in store.
With sales of the sparkling wine growing 80% in the last five years, HM Revenue and Customs has estimated that 31.6 million gallons of Prosecco and cava will be sold in 2016.
Wowzers, we think we're going to need a bigger mug.