It is the Queen's official birthday on Sunday 12 June, when she will mark the occasion with a huge street party on the Mall.
The Patron's Lunch will host 10,000 guests, many from charities and organisations of which Her Majesty is patron.
The Queen has over 600 patronages, a large number of which were inherited from her father, King George VI. She also inherited patronages from her mother and Princess Margaret.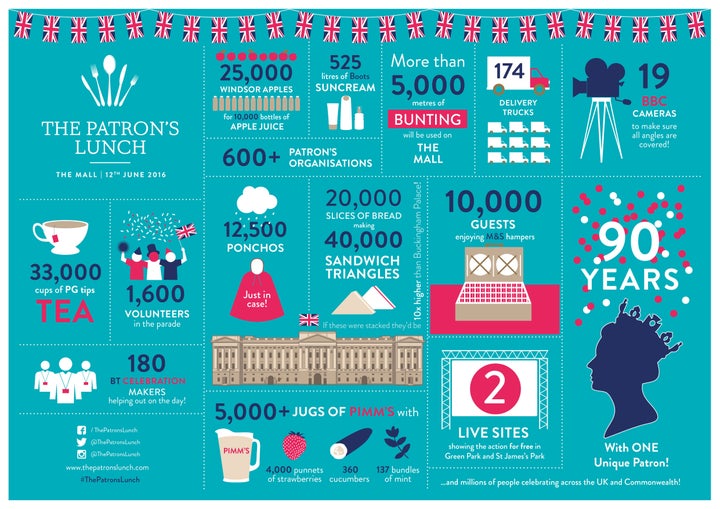 Members of the public have also been allocated tickets via a ballot although for those not attending, the event will be shown on big screens in St James' Park and Green Park.
The Queen, the Duke of Edinburgh, the Duke of Cambridge and Prince Harry will reside as joint presidents of the event.
The event will be broadcast by the BBC, with listings available closer to the time.
Celebrations will also be held across the country, with a snapshot poll of councils by the Local Government Association (LGA) revealing more than 1,000 street parties have been organised by residents across the country this weekend to mark the historic milestone.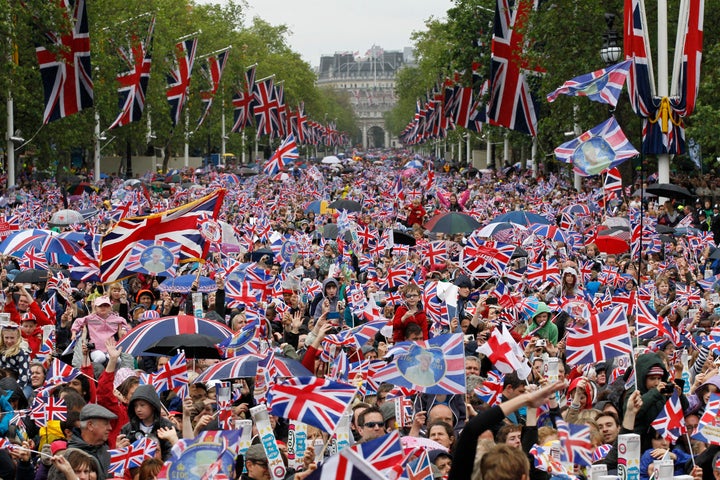 People will be dusting down their fold-out tables and unpacking the bunting at 113 street parties in Surrey, more than 100 in Richmond, while 90 street parties are being held in Kent, 70 in Nottinghamshire and almost 40 in Cheshire, for example.
Many councils have waived charges for closing roads and offered cash grants to help communities mark the event.
To find out where your nearest street party is or for tips on hosting your own, visit the official Patron's Lunch website here.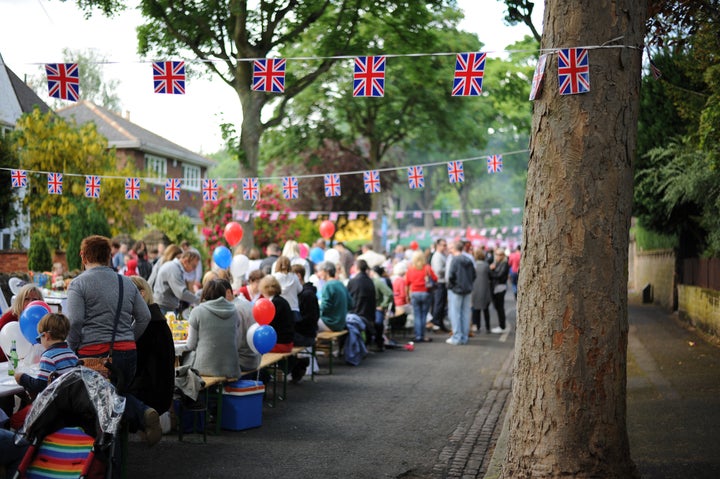 LGA chairman Lord Porter said: "Councils across the country have been making organising events to celebrate as easy as possible. Many have waived road closure fees and others have put money aside to support communities in marking the special occasion.
"It is great to see Britain's street party tradition is still going strong.
"There will be also be thousands of other events in gardens, parks, pubs, village greens, care homes, schools, community centres and town squares held up and down the country.
"Bringing communities together is something councils see as one of their key roles. It's fantastic that Her Majesty's official birthday celebration this weekend looks set to see people everywhere coming together to enjoy themselves and mark this historic occasion."