Netflix has announced that Queer Eye will return to the streaming network for a fourth and fifth season.
Season four of the phenomenally popular makeover series will debut 19 July and will be set in Kansas City, Missouri. Production on season five will begin on 24 June in Philadelphia, and is slated to air sometime in 2020.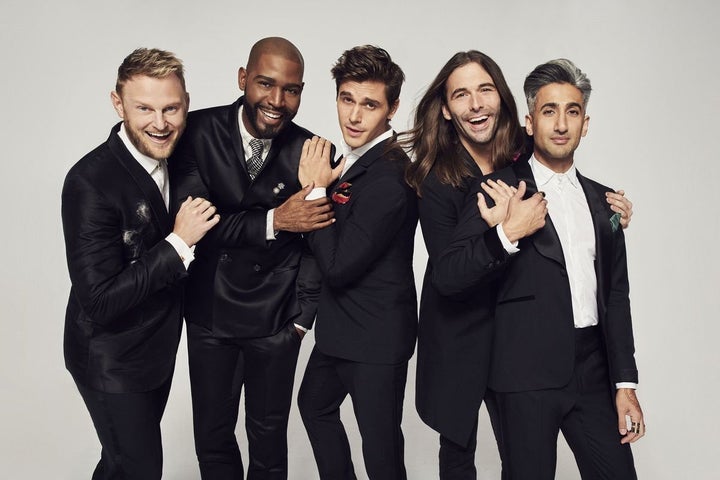 Aside from locations, details on the new seasons are scarce. A Netflix press release, however, promises that Bobby Berk, Karamo Brown, Tan France, Antoni Porowski and Jonathan Van Ness will once again "bring their infectious brand of self-love, confidence and encouragement to a whole new roster of heroes."
A series of specials set in Japan are also set to air on Netflix in the coming months.
News of the show's renewal comes just one day after the Fab Five were among the LGBTQ+ stars to appear in the video for Taylor Swift's new single, You Need To Calm Down.
The song serves as a denouncement of homophobia, and it even name-checks GLAAD, the global LGBTQ advocacy organisation.
In a Los Angeles Times interview, Bobby said he believes the biggest impact that Queer Eye has had on popular culture at large has been off-camera.
"My favourite stories I'm getting [are] the ministers who will message me and come up to me in public and say, 'You know, my whole life, I was taught that being gay was a choice and it was wrong and you're going to hell, and you were evil, and I have also taught that in my church and my congregation,'" the interior design expert explained.
"'And hearing you say on the Mama Tammye episode that you used to cry every Sunday and every single day, begging God not to make you gay, yet you're still gay, made me realize it wasn't a choice. And that gay people don't have a choice and they are born that way. I'll never preach that hate in my church again.'"
"So if one more kid doesn't have to grow up like that, then … it's worth it all," he added.