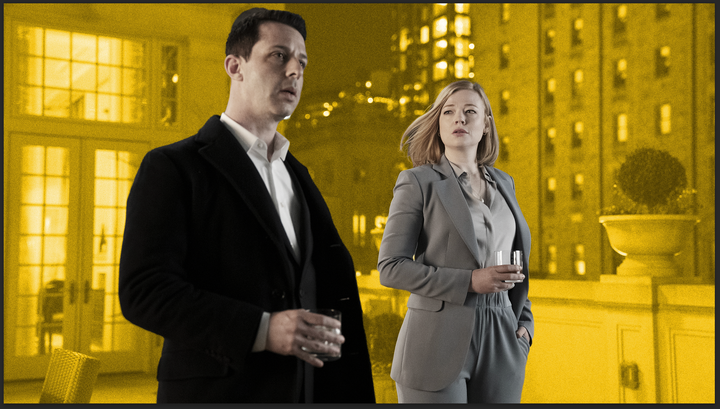 There's a moment in episode two of Succession – you've probably seen it on Twitter! – where Tom Wambsgans scathingly attacks the bag choice of Cousin Greg's date, a Burberry tote that is, in Tom's words, "gargantuan. You could take it camping. You could slide it across the floor after a bank job".
In a roundabout way, Tom was saying the bag – one that a lot of us would be more than happy to own, with its £2000 price tag - was too ostentatious and showy for an event populated with the Roy family's high society friends and family.
The Capacious Bag moment has prompted discussions about class and how the 1% dress to 'quiet luxury' rules that subtly signpoint their wealth. Gwyneth Paltrow showcased this perfectly when she showed up to her recent court appearances in a coat by The Row, and an £800 cashmere jumper; items that on the face of it look quite minimalist and basic but are incredible shows of wealth.
Chris Reid, head designer at Carl Friedrik, a luxury luggage brand that has been featured in Succession and The White Lotus, explains more about the 'quiet luxury' trend: "So-called 'quiet luxury' is so much more than a passing trend; it's a lifestyle. Born out of subtlety, the style is softer than minimalism, but has a more polished look than other style trends, like normcore, for example.
What are the key principles of the trend? Simple designs that don't flash showy logos, says Chris: "It's a stunning, tailored Tom Ford suit, vintage Céline clutch or a Loro Piana logo-less cap.
"For years now people have been trying to encapsulate the look of old money, instead of the outlandish styles often found on the catwalk. The infamous 'ludicrously capacious bag' moment in the current season of Succession and the reaction online shows that 'quiet luxury' is still alive and well."
So, how to achieve the quiet luxury look for yourself if you're on a budget? "To get the look without breaking the bank, invest in a crisp white shirt, a tailored-style linen suit in a subtle tone and a statement quality bag that gives the impression of high-end fashion without the price tag", explains Chris.
"This clean capsule look can be mixed up by switching in other monochrome items to incorporate day to night looks and to get the most wear out of your outfit without compromising on style.
"It's worthwhile prioritising quality over quantity when selecting timeless basics for your wardrobe."