With the nation confined to their houses amid the coronavirus outbreak, it's somewhat ironic that a drama about a coughing scandal is currently the most talked-about TV show.
It saw the former army major accused of cheating his way to the jackpot with a supposed scheme involving a series of coughs from his wife Diana and an accomplice.
The behind-the-scenes look at what became a huge national scandal at the time has sparked further intrigue for many – not just in relation to the case and the Ingrams' apparent guilt, but also in the original development of Who Wants To Be A Millionaire? and how this incredible story was made into a TV drama.
Here's 12 fascinating facts you didn't know about Quiz, the Ingrams and the coughing scandal...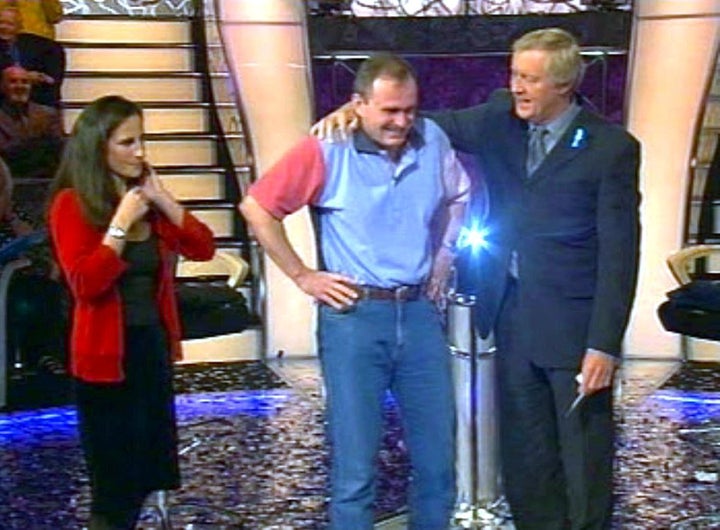 1. There was some creative licence used in scenes about how Who Wants To Be A Millionaire? got its name
In the development and piloting stages, Who Wants To Be A Millionaire? was called Cash Mountain, and in one scene in Quiz, we saw how Celador exec Paul Smith decided to change the name after hearing a stage hand whistling Cole Porter's Who Wants To Be A Millionaire.
While the High Society song was indeed the inspiration for the change of name, the show's writer James Graham told the Final Answer podcast that the scene was "artistic licence" and not based on true events.
2. The name change also had implications for one Pete Waterman
Former Pop Idol judge and record label boss Pete Waterman had previously produced all the music for the Cash Mountain pilot, which took a much cheesier and light-hearted tone.
However, after the show's name changed, his tracks were dumped when producers decided the show needed to be more dramatic.
Celador boss Paul Smith had originally approached Simon Cowell to write a song that would generate advance publicity for the show.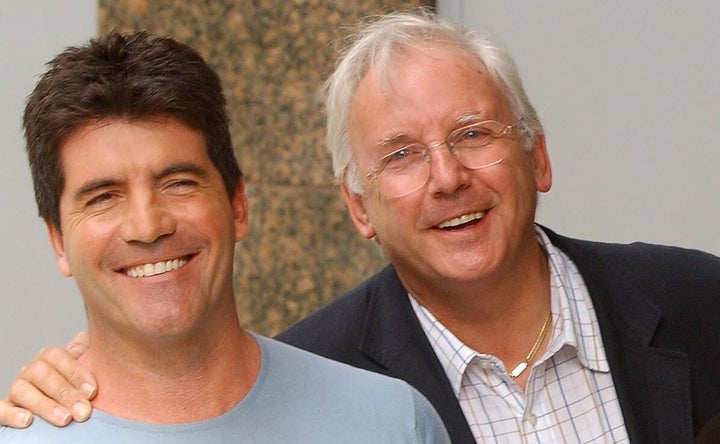 He told the Royal Television Society (via the Guardian): "I believed that we should have a hit record that would be released, six weeks or two months before the show, and it would get in the charts and the DJs would say, this is the music from the forthcoming ITV show.
"We went to Simon Cowell who was running BMG at the time and persuaded him it would be a good idea. He said let's get Pete Waterman in, and we recorded and produced all the music.
"It was self evident from the pilot that the music definitely did not work, but irrespective of that BMG pulled out and said we are not going to release it in advance of the show, we will wait until the show airs. That wasn't the deal we had."
3. The glitter cannon incident really did happen
One of the most memorable scenes from the second episode saw the floor manager realise that the glitter cannon had not been loaded to celebrate in the event of Charles winning £1m.
We then saw the "glitter man" receive a call while taking a break in his van, before having to dash inside to load the cannon up.
While you might have thought this scene was made up for comedic purposes, James revealed on the Final Answer podcast that it was actually based on reality.
"There was a glitter man who hadn't readied the glitter, because no one thought Charles was going to get to the million pound question based on his first night performance," James explained. "It's a moment I'm glad has stayed in."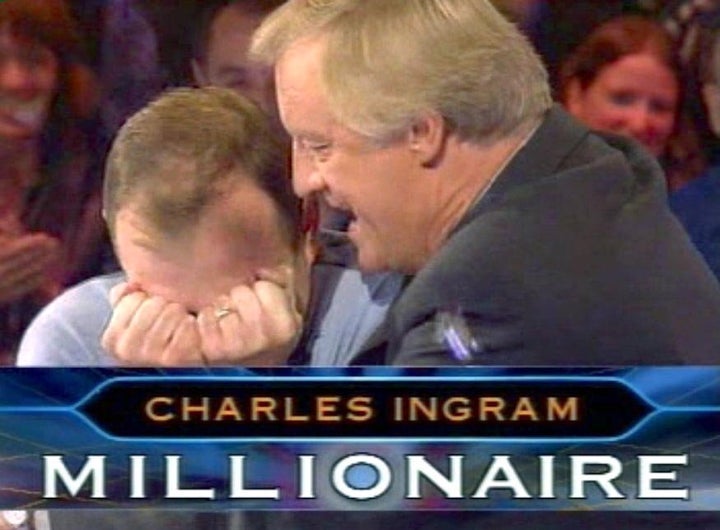 4. There was an incident after Charles' win that doesn't feature in Quiz
In Quiz, we saw how suspicions about Charles were raised among crew and Millionaire execs during his game. But Quiz did not include the moment Celador's head of marketing, Rod Taylor, frisked Charles after the recording, suspicious he was using a pager to be informed of the correct answer.
While nothing was found, it was not the first time pagers were mentioned in the case, as during their trial, the court heard evidence from the prosecution suggesting they had experimented with using mobile devices before supposedly settling on the "coughing" scheme.
In another scene omitted from Quiz, Chris Tarrant also drank champagne with the Ingrams in their dressing room after Charles' win.
Recalling the encounter when he gave evidence in court, Chris said: "They seemed as normal as people who have just won a million pounds would be in the situation."
5. Quiz does actually contain some real Millionaire footage
In the first episode, we met contestant Rachel Da Costa, who wanted to win enough money to pay for her wedding, but was left gutted when her dad didn't know the answer to her Phone A Friend question.
The shots of Rachel were in fact real, and were cut together with footage of Michael Sheen as Chris Tarrant.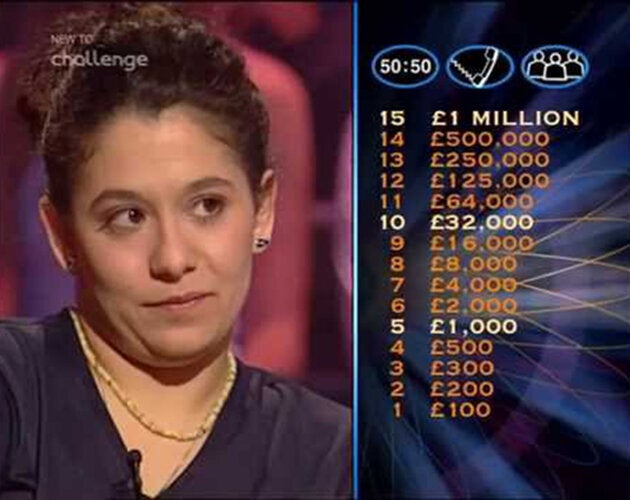 Editor Pia di Ciaula told the Final Answer podcast that this exercise was a "major challenge", admitting that the real Chris Tarrant can actually still be seen in some of the wider shots.
6. But that's not the only time the real Chris Tarrant appears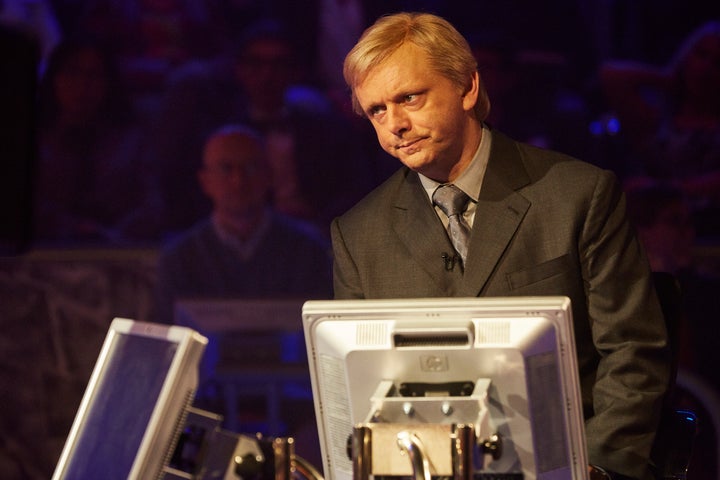 As well as featuring in real footage taken from the National Television Awards, where Millionaire was seen triumphing, the show's editor also left a little Tarrant-shaped easter egg in the final edit.
She said: "As a little joke, I even left in some of the dialogue from Chris Tarrant and no one noticed. They will assume it's Michael Sheen because I planted a few of these lines."
7. Michael Sheen isn't the only one who can do a mean Chris Tarrant
While Michael Sheen's remarkably uncanny performance as Millionaire presenter Chris Tarrant has been widely praised, it turns out there's someone who can do just as good an impression.
In fact, we'd go as far as to say Chris' son – RadioX DJ Toby Tarrant – does his father even better than the real thing...
Posting a video clip on Twitter, Toby joked: "Not as good as Michael Sheen but would have been WAY cheaper..."
He added of the show: "@michaelsheen as expected is brilliant as Dad... To be fair, he's so good he'd probably be convincing as my Norwegian auntie Tina."
8. Aisling Bea's character became one of the biggest players at ITV
We've already seen how Aisling Bea's character Claudia Rosenkatz was responsible for getting Who Wants To Be A Millionaire? commissioned at ITV.
But after her breakthrough hit, the former journalist went on to become a rather big deal at the broadcaster, commissioning some of their biggest and best-loved shows, many of which are still on air today.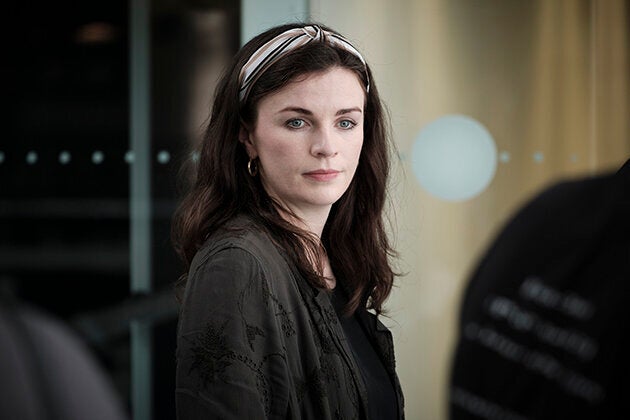 As Controller of Entertainment for ITV, she was the person who commissioned the original celebrity version of Love Island in 2005, as well as Popstars, Pop Idol, The X Factor, I'm A Celebrity... Get Me Out Of Here!, Dancing On Ice and Britain's Got Talent.
Claudia was also credited with transitioning Ant and Dec from kids TV presenters to primetime stars, as well as making a household name of Simon Cowell.
After leaving ITV in 2006, she worked for Living TV and Virgin Media Television, before joining Jamie Oliver's Media Group as the Director of Programmes of Fresh One. She now owns her own production company, Studio 1.
9. The Ingrams had a tumultuous time after the scandal
After the Ingrams were found guilty at trial and handed suspended sentences and hefty fines, the case had a long-lasting effect on the couple.
Not only was Charles kicked out of the army after 17 years of service over the scandal, they also went bankrupt.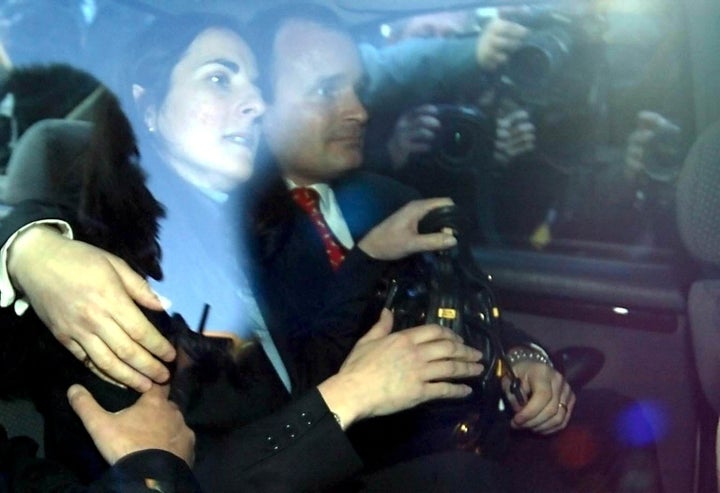 By 2006, it was reported Charles had spent £300,000 in legal costs fighting in the law courts to clear his name, but with no result. He told of how he contemplated suicide at one point over his mounting debts and lack of savings and described the period after losing the £1m as "a deeply depressing time of despair".
Charles and Diana also became minor celebrities in the years after the scandal, appearing on reality shows like The Games, The Weakest Link and Wife Swap, where they swapped partners with late Big Brother star Jade Goody and her then-boyfriend Jeff Brazier.
Charles also made headlines in 2010 when he sliced off three of his toes in a lawnmower accident.
"I was only wearing Wellingtons and it sliced right through the rubber," he told the Daily Mail at the time. "I remember seeing my big toe lying on the grass and thinking, 'Oh dear'."
Medics were unable to save his toes as they "were just too mangled".
The Ingrams have since been living a quiet life away from the public eye in the West Country.
10. The Ingrams were actually heavily involved with the development of Quiz
With Quiz revisiting a huge national scandal that was a source of much anguish for the Ingrams – who have always maintained their innocence – you might have thought they'd wanted nothing to do with it.
Writer James Graham, who'd previously turned the story into a West End stage play in 2017, approached the Ingrams after he signed up to adapt it into a TV drama.
Revealing he met people on "both sides of the debate" including ITV and Celador execs, James says of the Ingrams: "They both came to see the stage play and talked to me then. And we've been in contact ever since, all the way through developing and producing the TV drama, including them visiting the actors on set one day when we were filming. So that has been a constant journey.
"The Ingrams were understandably maybe a little bit wary at first and not hugely enthusiastic about dredging up, essentially, a 15-year-old story just as they try to maintain as normal a life as is possible.
"However… because they understood we would be asking the question that possibly it didn't play out exactly as people think, they were happy to give their point of view."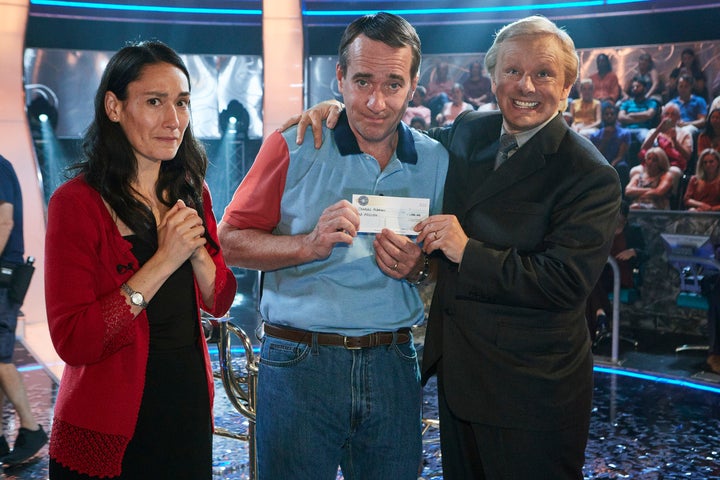 The couple even visited the set, meeting actors Matthew MacFayden and Sian Clifford, who play them in the show.
11. And Charles has lauded the show on social media
He gave the first episode a five-star review, posting from his account (which a rep confirmed to HuffPost UK was genuine): "WOW. The cast, the story, the scenes, simply brilliant. Terrifyingly accurate and oh yes, horribly cringeworthy. Floored by the pure talent on show tonight. Well done too to @ITV. Gutsy."
He added that he thought Matthew had captured him brilliantly, adding: "Matthew is so damn good-looking I can't sleep. Trying to kid myself I looked like that 19 years ago but failing miserably. Diana called me 'Matthew' as I was brushing my teeth."
As well as the drama's performances, Charles admitted he had been astounded by some of the smaller details in the show, including how producers had used a similar car and bed to the ones he and Diana once owned.
"I loved that old Honda. Loaded and such a smooth ride. The attention to detail is unnerving," he tweeted. He also wrote: "That's our BED! How the heck did they find our bed?"
12. But Charles and Diana are still trying to appeal the case
Nearly 19 years on from his appearance on Who Wants To Be A Millionaire?, Charles and his wife Diana are still hoping to appeal, after they were found guilty of deception at trial in 2003.
The couple's defence lawyer Rhona Friedman says there has been "changes and advances in science that weren't available at the trial" that have the "ability to properly discern the many coughs" that were seen as suspicious in the case.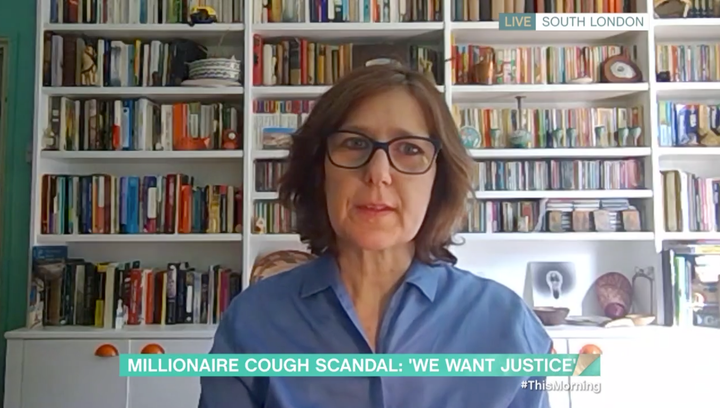 Speaking on This Morning, she said: "When things go wrong during a police investigation and at trial, it can be very difficult to put it right, certainly many years later so you're pushing the rock up the hill - it's hard.
"But I think cumulatively, with work that's ongoing, I hope that we'll have enough to get the Court of Appeal to give us permission to look at this again."
She concluded: "I think to do appeals like this, which are incredibly time consuming, can take up many years of your life, if you don't actually have a belief that the people you're representing have been wrongly treated, there's been a miscarriage of justice, it's very difficult to carry on.
"And I can say to you with complete conviction I think there was a miscarriage of justice in this case."
Quiz concludes on Wednesday at 9pm on ITV.