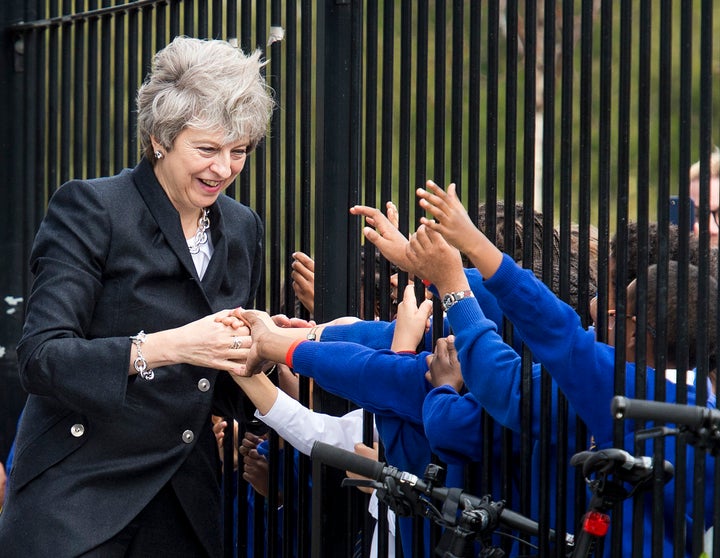 The full extent of racial inequality in the UK will be revealed on Tuesday when Theresa May unveils a new government website detailing how the country is divided along ethnic lines.
The prime minister will warn public services they will now have "nowhere to hide" when it comes to tackling discrimination.
The Ethnicity Facts and Figures website, which will be launched at midday and is the first of its kind in the world, will allow the public to examine how life differs for people depending on their ethnicity.
The unemployment rate for black, Asian and minority ethnic people (8%) is nearly double that of white British adults (4.6%), with a larger gap in the North (13.6%) than the South (9%)
White people, Indians and Pakistanis are more likely to own their own home than Bangladeshis and black people, and there are disparities in home ownership even after taking account of age, geography, income and socio-economic group
White teenagers are four times more likely to be smokers than black teenagers
Chinese and Asian secondary school pupils perform better than white and black children, particularly those eligible for free school meals, although Pakistani pupils consistently fall behind, and Gypsy, Roma and Traveller children do significantly worse
Among children aged between seven and 11 (Key Stage 2), 71% of Chinese children met the expected standard for reading, writing and maths, compared with 54% of white British pupils and 13% of white Gypsy and Roma pupils
Ethnic minorities are under-represented at senior levels across the public sector.
Covering 130 separate areas including health, education, employment and the criminal justice system, the website draws on information from all Whitehall departments and includes perviously unpublished government data.
May will say the website is an "essential resource in the battle to defeat ethnic injustice".
Institutions across the country will be told to "explain or change" disparities in how people of different ethnic backgrounds are treated.
"People who have lived with discrimination don't need a government audit to make them aware of the scale of the challenge," May will say.
"But this audit means that for society as a whole – for government, for our public services – there is nowhere to hide. These issues are now out in the open. And the message is very simple: if these disparities cannot be explained then they must be changed.
"Britain has come a long way in my lifetime in spreading equality and opportunity. But the data we are publishing today will provide the definitive evidence of how far we must still go in order to truly build a country that works for everyone."
Emily Thornberry, Labour's shadow foreign secretary, said the government was "treading water" on tackling inequality. She told ITV on Monday evening: "You can't ignore the domestic agenda. I think inequality in this country is bad and it's getting worse."
The so-called Race Disparity Audit was set up in response to May's first speech on the steps of Downing Street after becoming prime minister last year.
In the address, May said she wanted to use her time in office to tackle "burning injustice" across society.
Dr Omar Khan, director of the race equality thinktank the Runnymede Trust, welcomed the publication of the data.
Writing for HuffPost UK he said: "From now on, only cranks and trolls can dispute the extent of racial inequalities in Britain. With the data published by the government, it won't just be academics who publicly recognise this evidence; there will also be less justification or excuses for failing to know about or act on racial inequalities in Britain."
Simon Woolley, the director of Operation Black Vote, said the findings of the audit were a chance to "make transformative change in tackling persistent race inequality".
"Yes, some findings make uncomfortable reading, but unless these things are laid bare we can't begin to resolve them," he said.