It's impossible to find an area of life that hasn't been affected by coronavirus and it's even more difficult to find something that's changed for the better. But while the entertainment world has struggled, with sets shut down and release schedules ripped up, one corner of the industry is having a boom (no pun-intended) worth celebrating.
With commutes and days in the office a distant memory for most, thousands of us have sought laughter, companionship and explanations of WTF is going on by turning on the radio. Our favourite hosts feel like colleagues and they've delivered uplifting moments when we've needed them most.
When Greg James took over the Radio 1 Breakfast Show in 2018, he vowed to place listeners and their stories at the centre of the programme. Gauging the mood of the nation and balancing the usual silliness with the seriousness required has been the biggest challenge.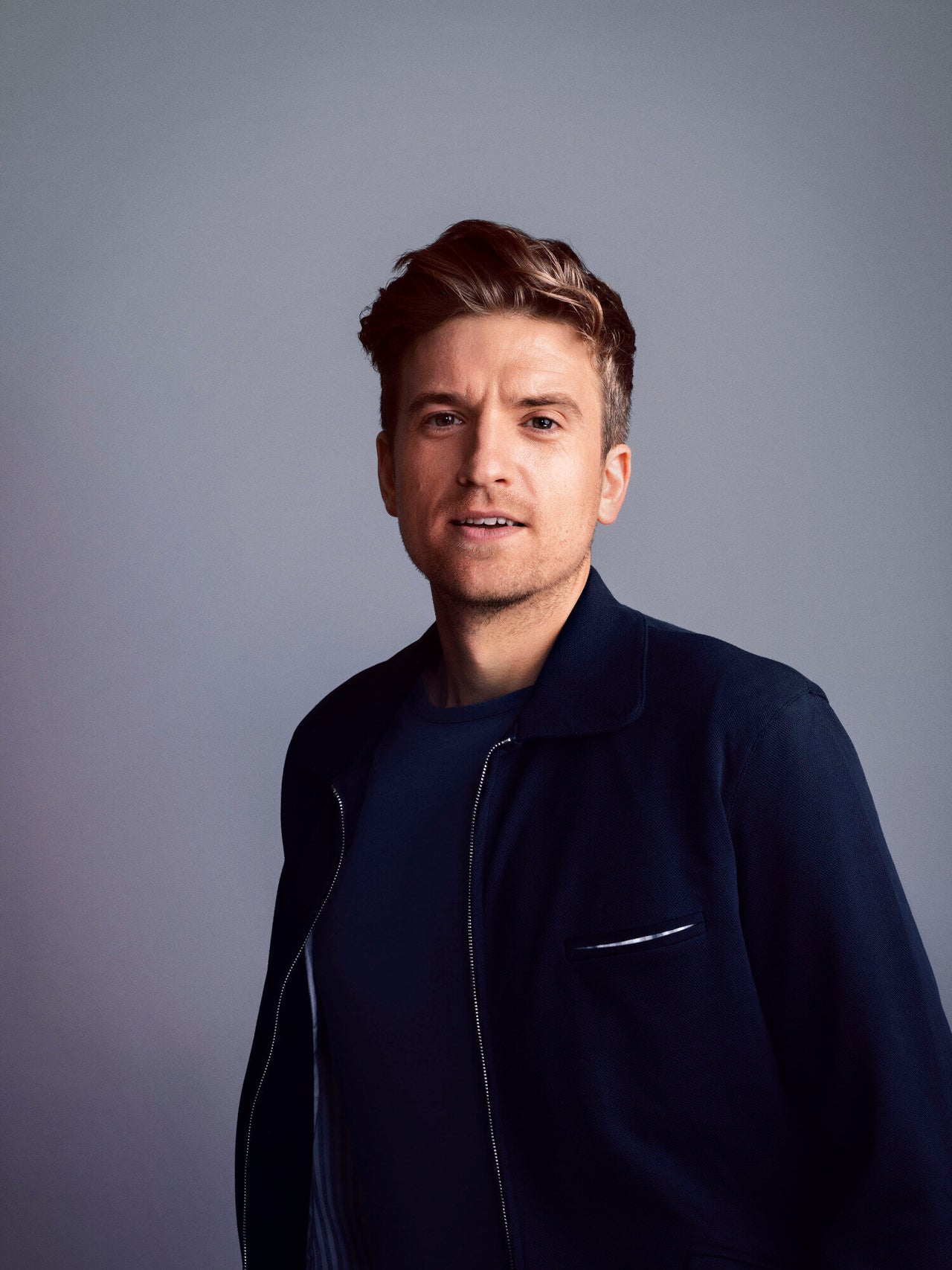 "We have to get it right by our listeners and not be too jokey," he says. "It's Radio 1 and it's supposed to be funny, and the only way I know how to deal with stuff is to laugh at it so there's a real tricky balance there."
The R1 Breakfast Show team have created some of the most wonderful, ridiculous moments of the year; from getting people in 193 countries to say 'Up yours Corona' to the joyous vaccine song, set to the tune of Alphabeat's Fascination. "If you're honest and you can laugh at stuff, I think you can get through anything," Greg says.
David Lloyd, an international radio consultant, thinks Greg has got it spot on. "It's actually quite difficult to do that transition from, 'I'm going to be very serious' to 'I'm going to be less serious'," he says. "We do it all the time in real life, but doing that shift on the radio… It's something the greats can do effortlessly."
Listening figures began rising as the pandemic took hold in March and our habits shifted too, with more people tuning in at home instead of in the car. This December, Global's channels – which include Capital and its sister Dance station, Classic FM, LBC and Smooth –reported a 50% increase in listening hours, year-on-year. A recent survey by industry bods RAJAR also confirmed what hosts knew already – a third of people told them they're listening to more radio than ever, while the question of whether radio has risen to the challenge of informing and entertaining resulted in an "overwhelming" wave of positive responses.
It shouldn't be surprising that we've confided in these voices on the radio too.
""It's just such an honour to be able to be on air and delivering what people really want at this moment in time."
Since launching Capital Dance in October, MistaJam has become an unlikely confidant, receiving countless messages which have often left him in tears. "A woman messaged me saying that she just got out of a really abusive relationship," he explains. "She was living with her mum and her children. They were in the kitchen and a certain song came on, and she just got up and started to dance.
"It's just such an honour to be able to be on air and delivering what people really want at this moment in time."
It's not just music-based shows that have seen a rise in figures either and LBC, Global's London-based national phone-in station, has reported a 40% increase in listening hours. Tom Swarbrick's show starts at 10pm, just as the following day's newspaper front pages are revealed. Being on-air through the pandemic, he says, has felt like "managed chaos."
"If there's a big story on the front pages of one of the papers, we'll just rip up the running order," he says. "We'll just throw it out the window and start again and make the point of saying it on air."
Tom is one of the many hosts who have presented from home and for eight weeks, his living room became a makeshift studio. "[I had] a laptop on a small table at the end of the living room just by the TV so I could get to the ethernet cable, then there's the dog sleeping on the sofa and occasionally falling off it or making a noise," he says.
The set-up meant he no longer had nearby producers giving feedback on how things were going. "When that's gone, it starts to feel very, very confessional," he admits. "Because it's just you on your own talking."
"I don't think that there's any other format that is as intimate as radio," says MistaJam. "It's one voice, one set of ears, whether you're broadcasting on a massive national station or a small community one. It's a human connection that you don't get with any other medium."
"Radio performs a pivotal role – and it's a friend."
David agrees. "Radio at the moment, is probably more authentic than it's ever been. We've got lots of different radio stations with much more honest and open relationships with their audience. Radio performs a pivotal role – and it's a friend."
Like any good friendship, the relationship between hosts and listeners is a two-way street. "My takeaway from this year will be that we really got to become proper friends with our listeners," says Greg. "And that does sound corny but we've had to rely on each other.
"There have been so many days where I've woken up and just stared at the ceiling and just gone, 'I don't wanna fucking do this today'," he admits. "It's been quite liberating to say that on the radio, not quite in those words.
"When you are really honest, the listeners will go, 'I get it'. They know it's not because I hate my job… It's because the world is just sad. The listeners get that. It's saved me and got me through this terrible year."
As the New Year beckons, Covid-19 remains part of our lives but with the vaccine being distributed, the end feels finally in sight. This trio of hosts can't wait to celebrate life feeling normal again.
MistaJam wants to meet the listeners he's bonded with while Greg is encouraging a "year of irresponsibility" and having fun (when it's safe, of course) to make up for the months spent indoors. And while the words 'LBC' and 'party' may not be the most obvious match, Tom has a plan to join the two together.
"I am so keen to do the show live from a pub," he says. "Let's go to a pub [run by] one of the people who's called in and been really struggling this year. When this is all over, we'll do the show from there and have a proper party."
Popular in the Community