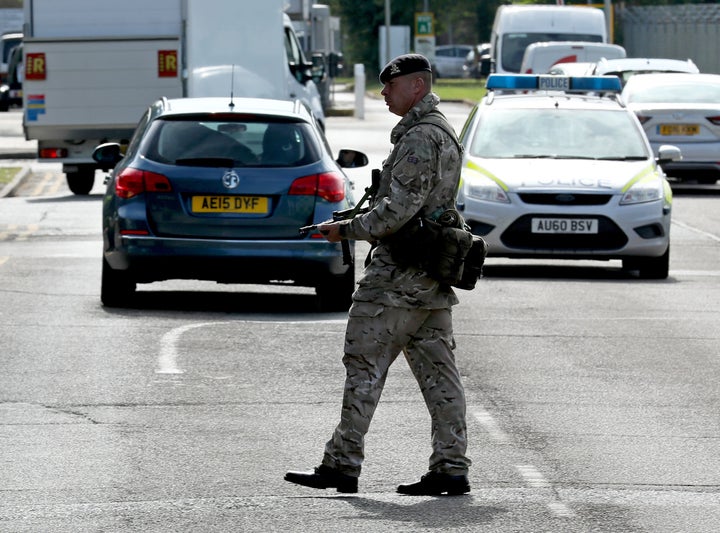 The two men who tried to abduct a member of the RAF at knifepoint were "increasingly likely" to have been working as "part of a larger team," police have warned.
The serviceman, who is in his twenties, was jogging between 2.55pm and 3.26pm on Wednesday outside RAF Marham in Norfolk when he was accosted by the two men.
A police hunt was launched to locate the two suspects, who fled the scene in a dark coloured people carrier after the victim fought them off.
Police said they "could not discount" terrorism as a motive for the incident.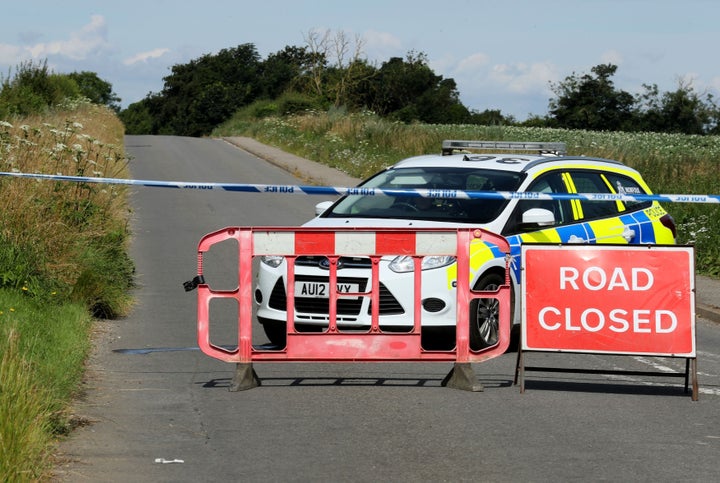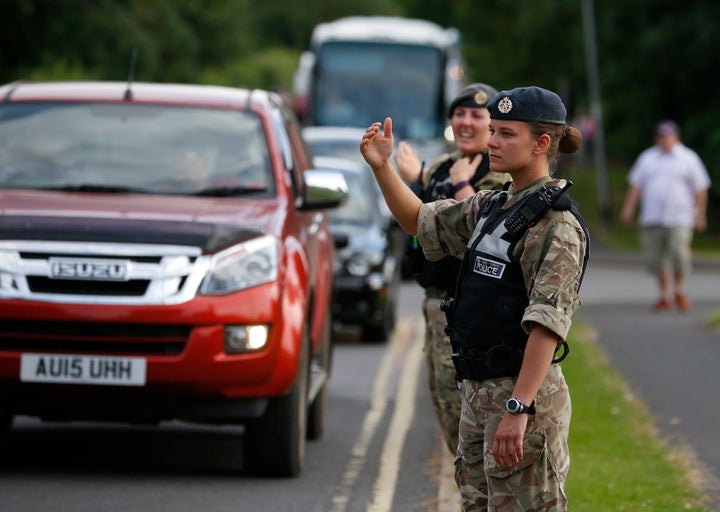 Police said the first suspect shouted at the serviceman and made an attempt to grab him.
The victim successfully fought him off causing the suspect to fall to the ground.
The second man then approached the victim but on noticing his accomplice on the ground went towards him instead, at which point the victim ran off.
The case triggered alarm and recalled the murder of Fusilier Lee Rigby, who was brutally murdered by two attackers outside his barracks in Woolwich in 2013.
On Saturday, Norfolk Constabulary said it was "increasingly likely" the two men were "part of a larger team".
They appealed for anyone who may have footage on a dash cam or a private CCTV system to come forward.
Senior investigating officer, Detective Superintendent Paul Durham said there could have been more than two people in the vehicle, a dark coloured people carrier, used by the suspects.
He said: "While the victim only witnessed two attackers, there may have been more than two people in the vehicle and given the nature of the attack, it is likely they were part of a larger team.
"This is important because I do not want to deter any potential witnesses from coming forward; it is the vehicle we are interested in, regardless of the number of people seen inside."
"Another area of interest is any dash-cam footage motorists travelling in Marham or King's Lynn area may have which they think could be useful to us.
"Many people now use these devices and they may contain something that the driver or rider isn't aware of so I would urge people to review their footage from the week leading up to the incident and contact us if they feel it could assist the enquiry."
Related