Raheem Sterling has said the Premier League has taken a "massive step" as players took a knee as top level football returned in England.
Players and officials took the knee at the start of both matches, between Aston Villa and Sheffield United and Manchester City against Arsenal, and Sterling was pleased to see the act of solidarity with the Black Lives Matter movement.
As will be the case across the Premier League, the players all warmed up in Black Lives Matter movement t-shirts with names on the back of the match shirts replaced with the same message.
Sterling, who scored City's first goal in a 3-0 win, told Sky Sports: "I see it as a massive step for the Premier League to allow something like that to happen. It shows we're going in the right direction.
"Little by little we're seeing change and that's what everyone is hoping for, not just black players, I think the majority of the country and it's great to see."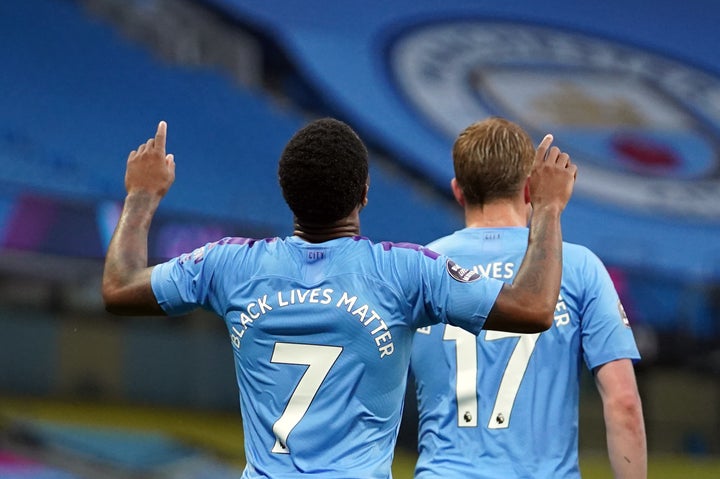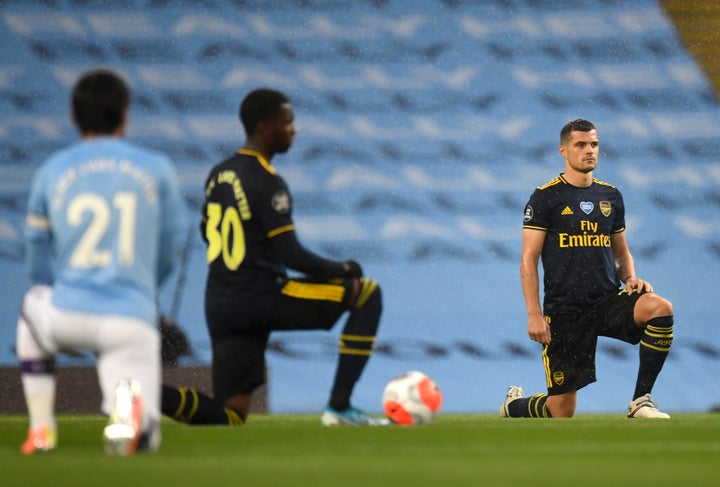 City boss Pep Guardiola also believes it was a positive step.
Guardiola added: "We should send one thousand million messages for black people. For centuries, for hundreds of years to do what we do for these lovely people.
"I'm embarrassed, I'm ashamed for what the white people have done for the black people. Just because you are born with another colour of skin, how can people think you are completely different than others.
"All these gestures are good, they are positive but you have to do it with facts. It can't be solved in a few days but everything we can do we can do. We have to do a lot of things for the black people that we have not done so far."
Sterling opened the scoring in a routine victory for City at the Etihad, with Kevin De Bruyne's penalty and Phil Foden's late strike completing a 3-0 win.
All players and match officials took a knee at the start of the start of the first re-started match at Villa Park.
Referee Michael Oliver blew the whistle for kick-off, before he and his officials joined all the players in kneeling for around 10 seconds.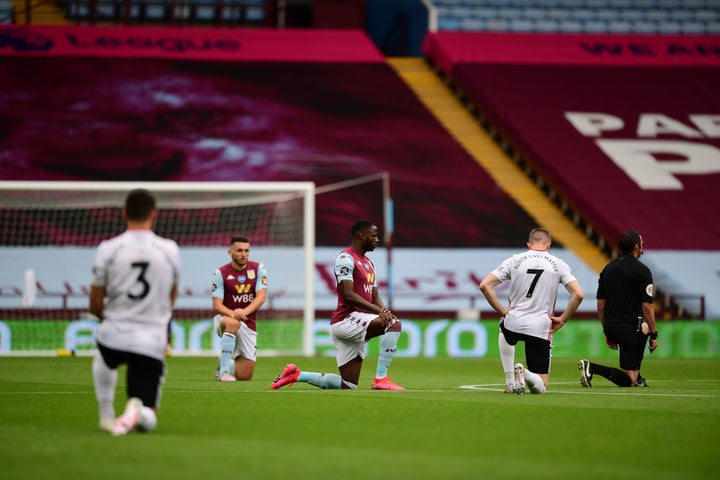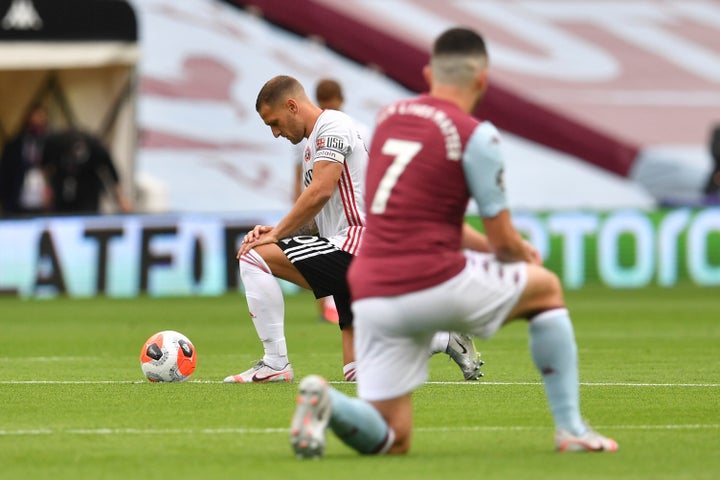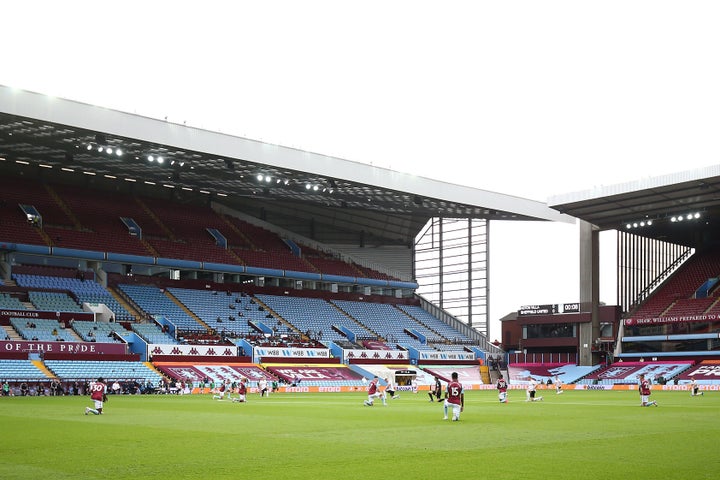 Aston Villa released a statement, which read: "Aston Villa and Sheffield United were proud to stand in solidarity with the actions of the players and coaching staff of both football clubs during the first ten seconds of tonight's Premier League fixture, expressing our collective support for the Black Lives Matter movement.
"In the first Premier League fixture of Project Restart both clubs hope that the act of 'taking a knee' will send a strong message of unity and amplify the many messages of support from Premier League players and the wider football family.
"The directors of both clubs, Dean Smith, Chris Wilder, Jack Grealish and Billy Sharp and the players of United and Villa are in full support of this action.
"We believe that 'taking a knee' at the start of the fixture and after the pre-match minute's silence, allowed both clubs to pay their respects to COVID-19 victims and to show the deep gratitude we all feel for our brave and selfless front-line workers."
Popular in the Community