Raine Spencer, the stepmother of Diana, Princess of Wales, died on Friday at the age of 87 following a short illness, her family has said.
Spencer's marriage to Diana's father Earl Spencer was the second of three marriages in her life.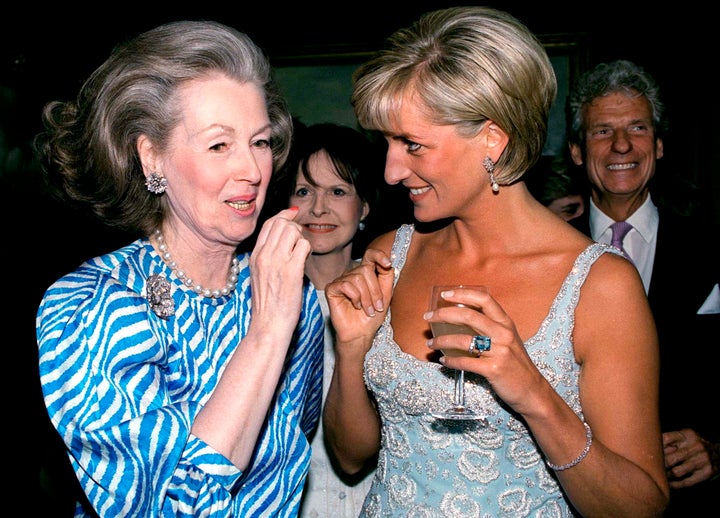 The two married in 1976 and were together for 16 years until Earl Spencer's death in 1992.
She was the daughter of Dame Barbara Cartland, a romantic novelist.
When she was 23 years old she became the youngest member of Westminster City Council. She served as a local politician between 1954 and 1965.