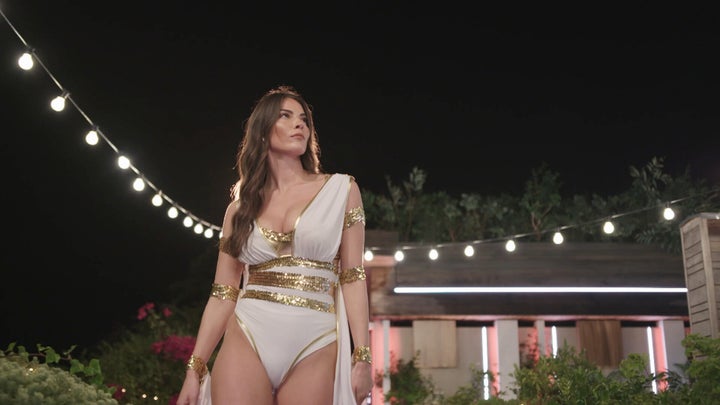 Rocking a white leotard, gold bangles and impossibly bouncy hair, Rebecca Gormley accessorised her Love Island entrance outfit with a tiny square patch on her thigh. It didn't go unnoticed by viewers.
The square is thought to be a contraceptive patch – a small patch that can be stuck on to the skin to release hormones into your body that prevent pregnancy.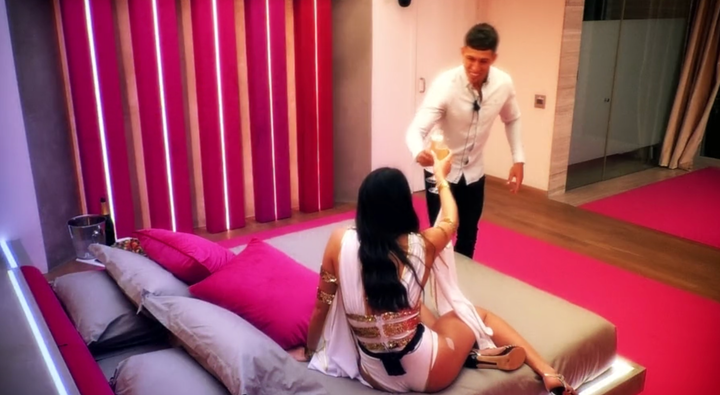 While some on Twitter praised the 21-year-old for looking after her own sexual health, others poked fun at the patch, with a strong dose of slut-shaming underpinning many of the comments.
"Guess we know what she's come to the villa for," an unofficial Love Island account tweeted. "So you want to bang, yeah?" another account added, alongside a laughing emoji.
For starters, we're not sure why viewers are shocked by the idea that a woman – on Love Island, of all shows – may want to have sex. But that aside, there are many benefits to the contraceptive patch and by wearing it so unashamedly, Rebecca is encouraging the show's young audience to ask questions about it and get clued up.
When used correctly, the patch is more than 99% effective at preventing pregnancy, according to the NHS. Each patch lasts for one week – you change the patch every week for three weeks, then have a week off (a bit like the contraceptive pill). But unlike the pill, you don't have to think about the patch every day, which is perfect if you tend to forget your pill and it's still effective if you're sick or have diarrhoea. It can also be worn in the bath or when swimming, so there's no chance of muddling it up on holiday.
How great if Rebecca feels empowered to publicly look after her sexual health –though many women choose the pill or patch even when they're not planning to have sex, as both methods of contraception can make your periods more regular, lighter and less painful.
It's also worth mentioning that getting the patch does not protect against STIs. Love Island execs were quick to tell HuffPost UK: "The villa is supplied with condoms to encourage safe and responsible sex."
In other words, Rebecca's patch may be for contraception, it may not. Or, she may be using it for some extra peace of mind if she does decide to have sex, alongside a condom. Whatever her reason, there's no shame in that game.