Women will take back London in a march protesting rape and male violence on Saturday.
Reclaim the Night encourages women everywhere to show support for essential women's services, demand justice for survivors and to spread the message that no woman is ever to blame for male violence against her.
The two-mile march will begin at Great College Street at 6.30pm and will go via Parliament Square, Trafalgar Square and the Strand. It will end with speakers outside St Paul's Cathedral.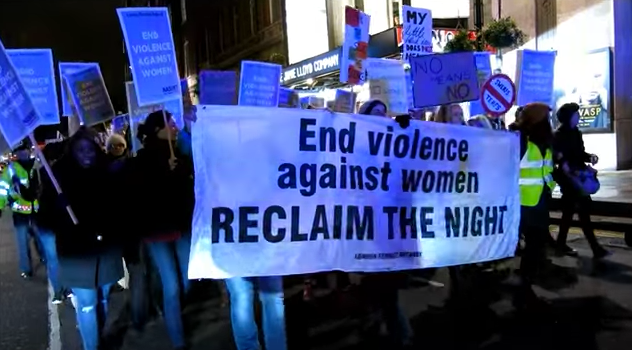 A spokesperson said: "In every sphere of life we negotiate the threat or reality of rape, sexual assault and sexual harassment. We cannot claim equal citizenship while this threat restricts our lives as it does. We demand the right to use public space without fear. We demand this right as a civil liberty, we demand this as a human right.
"The Reclaim the Night march gives women a voice and a chance to reclaim the streets at night on a safe and empowering event. We aim to put the issue of our safety on the agenda for this night and every day."
Reclaim the Night marches began in the UK in 1977 and has been organized by the London Feminist Network since 2004.
It's a women-only march. Men who would like to support the event are encouraged to join the Men's Vigil at Trafalgar Square. Boys under the age of 12 are welcome to attend.
Rape Crisis England and Wales provides grim statistics about sexual violence. The charity states 85,000 women and 12,000 men are raped in England and Wales each year, equating to roughly 11 rapes of adults alone every hour.
These figures include assaults by penetrations and attempts. It adds one in five women aged between 16 – 59 has experienced some form of sexual violence since the age of 16.
Related