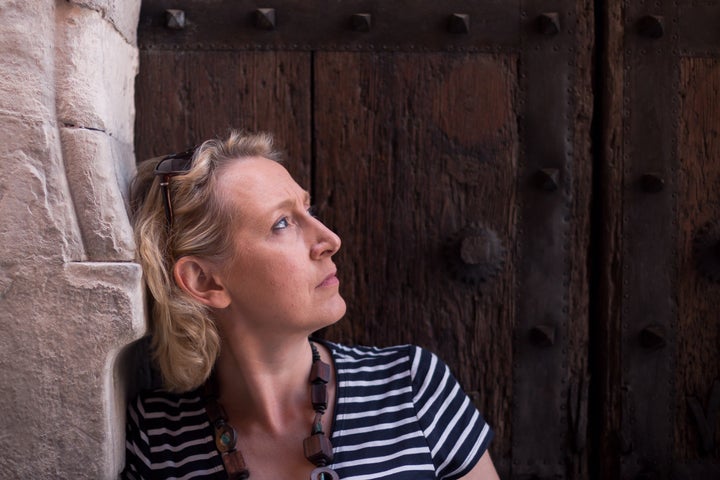 I was idly flicking through Facebook and saw a plea from Refugees at Home looking for a room in Birmingham for a young woman and her baby. Like many significant decisions, the impulse to welcome a stranger into my home crystallised in one moment, but as soon as it did I became aware it had been brewing for a while. Recently returned from an emotionally excoriating trip volunteering in a freezing slum of a refugee encampment in Belgrade, I was wondering what to do with the hollow vertigo in my stomach as I cooked dinner, standing in my own kitchen with the central heating on.
A steady drip of news stories had left me nursing a sense of rising anger at the hostility of the system that greets people on arrival in the UK. To deal with the unease, I was looking for a way to bring home to Birmingham some of the sense of community solidarity I had experienced working in the squats and grassroots organisations of Athens as they struggled to deal with waves of new arrivals. I should perhaps not have been surprised that my tentative steps toward getting involved locally had delivered the shock that there was huge need in my own home town.
By coincidence, just moments prior to reading that post I had been watching a video of my beautiful niece playing with her cousin. Each of them are the children of people who arrived in this country as refugees, both their mothers are happy and settled and thriving. I wondered if either would be here but for the determination of their mothers to navigate the labyrinthine, often excruciatingly long process of asylum. There were many "someones" who made that a small bit easier. It felt like the right time to be one of those "someones".
The refusal of asylum which devastates the hopes of its recipient and results in absolute destitution in an alien land is often due to the alignment of the holes in a Swiss cheese of misfortune. My guests often arrive almost in a state of shock, sometimes their eviction has been sudden, mishandled and unjust or their immediate need has only just come to attention of someone who cares enough not to send them back out in the world alone. The pattern is often the same; an arrival on my doorstep with a suitcase after a phone call or email, often only for a few days emergency placement. The ice melting and the initial tension lifting from shoulders over a period of days as the calm of my home and a couple of home-cooked meals sink in. We learn to muddle through with broken English, sign language and a smile. Music and cooking videos from home appear on my YouTube feed (sometimes as a not so subtle hint about what to cook for dinner). We locate supermarkets that stock the "good" brand of rice or the bread that reminds them of another place. We share stories of our families and we wonder how to bridge the artificial but simultaneously very real cultural divide that would, under ordinary circumstances, have meant that we would never have met. We find a way to share our space. I am no longer surprised by the positive effects of giving someone a firm foundation to stand on, from the courage to face down an unintentionally obstructive bank employee, to the determination to take the risk of the next step toward independence. Most of these things have been exactly how I would have predicted hosting would be. But others have not been so predictable.
Over a period of days and weeks my guest's experiences emerge. Of poor legal representation, a cursory reading of crucial evidence by an under-trained/over-worked Home Office employee, a needlessly hostile interview with a psychologically traumatised person, mistaking the careworn look of a teenager who has had a rough few years with adulthood, and the simple honest mistakes in recalling fine detail we would all make. The holes in the Swiss cheese often align in alarmingly similar ways. I wonder how anyone ever gains asylum when the decision-making machinery seems to be the hardwired with incompetence, disbelief and disinterest at every stage.
I hope I have now learned the delicate balance of not asking about painful pasts and fresh trauma, and the value of waiting to be told. I developed some angst that my caution might be mistaken for lack of interest. I like to think I have now had ample practice at conveying openness to hearing anything they want to disclose, without prying. But difficult truths often lie, like landmines, behind the most casual of interactions. I now know that quietly teasing a teenager about spending an inordinate amount of time on social media can produce a pained expression, followed by an explanation that they are using Facebook to frantically search for a younger sibling, lost somewhere on the road through Europe (just one of the 10,000 migrant and refugee children missing in Europe). The cold, hard shock of this when all they have ever shown you of their online life is funny cat videos was a wake up call to try to move more gently through their world.
I am no longer surprised (or disappointed) that the most frequent response when hosting comes up in conversation is " Don't you worry about theft/ dishonesty/ your personal safety?". After all people are people, and not so long ago my response might have been the same. My own instincts and good experiences aside, Refugees at Home have now hosted for more than 79,000 nights, with no major problems occurring. If you want a real-world example of how the trust economy extends beyond Air BnB, Borrow my Doggy and Task Rabbit, hosting a refugee may well be it.
To add another layer to the complex circularity of my last year, as a result of a connection made thorough hosting, I now have a job at a diverse inner city GP practice. My role means I hear in real time about the value of successful integration in sustaining good mental health, and the cost when this does not occur. Through my patients I see the struggle to gain a foothold even after an asylum decision in your favour. And I know the impossibility of gaining a a bank account, a job and the means to secure a place to live within the 28 days between an asylum decision in your favour and eviction from Home Office housing. Most refused asylum seekers are excluded by the hostile environment from accessing any publically funded homelessness provision and, regardless of the injustice of their refusal, must wait months before they can file a fresh claim. On any given working day I might be alarmed as I note a patient's cheek bones sharpening through eating less than one meal a day after his unsuccessful appeal, and listen as another recounts the dangers of sleeping rough. Fortunately, at my practice, we have an innovative social prescribing programme that gives access to experienced Link Workers and signposting to frontline third sector organisations. It is not unusual for those referrals to result in an email to let us know that they are seeking one of the few beds offered in Birmingham by hosting organisations like Refugees at Home. Too often I know already that all the beds are full and the stability my patient needs to re-gather and re-build is out of reach for now. And so we come full circle with the stark realisation that I am also part of the thin line separating someone else's client, patient or child from a night on a park bench.
If I had not obeyed my instinct and had just kept scrolling mindlessly though Facebook that evening, life would certainly be quieter. But it would also be less full of interesting, engaging, strong people, a new job, a sense of direction and purpose, regular arresting reminders to be grateful and waves of awe at (yet one more) demonstration of what the many grassroots organisations in Birmingham and beyond, can achieve while working on a shoestring in the face of seemingly never-ending need. I have found my place within that network. As I was recently reminded by a fellow host (and very wise woman) while we discussed the bittersweet moment a guest moves on to the next stage of the uncertain journey toward their own place in the world: "the next person in crisis will be along any minute."
HuffPost Listens – Birmingham

HuffPost wants to get out of the media bubble and tell the real story of the UK. For one week we relocate our newsroom to the heart of Birmingham and invite people to tell us what they care about - we will go and report on it. We're also hiring more reporters out of London, starting in Birmingham. We don't think the media has listened to people enough, so that's what we're doing. Listening to the stories of Birmingham, opening up our newsroom to its people and telling the real story of Britain from the heart of one of its biggest and best cities. You decide the news. We'll tell your story. Birmingham, be heard. #HuffPostListens

HOW YOU CAN GET INVOLVED

Visit our open newsroom at the Bullring and tell us your story: We're right by the Rotunda, next door to Next, Upper East Mall, Bullring, Birmingham, B5 4BG. Opening times: Mon-Friday: 10am-8pm, Sat 9am-8pm, Sunday 11am-5pm
Find us across the city on mobile "Listening Posts" and tell us your story: MediaCom Birmingham, Birmingham Moor Street Station, Birmingham Town Hall, Birmingham City Centre, Marks & Spencer
Email listentobirmingham@huffpost.com

, or WhatsApp +44 7534 044 578 and tell us your story

Join our Facebook group

and tell us your story

Visit huffpost.co.uk

from Monday and read your stories there