Theresa May has been branded "a complete disgrace" after the Home Office won a court ruling that will, campaigners warned, make it harder for unaccompanied child refugees to escape the squalid Calais "Jungle" camp.
The Home Office's victory in the Court of Appeal strikes down an earlier landmark judgment that held four refugees, including three children, living in the terrible conditions at the camp could bypass the lengthy legal process of applying for asylum in France and then Britain and brought here immediately.
The original judgment said the length of time it was taking meant the refugees' human rights were breached.
It was hailed by those working to bring the scores of unaccompanied children over as a watershed for doing this quicker, as the process was taking nine months at the time.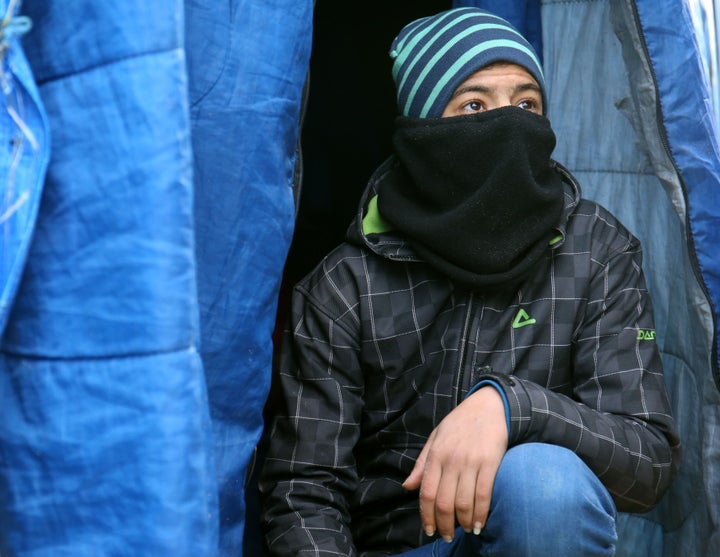 But on Tuesday, the Court of Appeal held the process could not be bypassed, preserving the current, lengthy process.
It means it will take longer to legally bring the estimated 150 children in the camp seeking to be reunited with family in Britain to UK shores, as conditions in the camp deteriorate and winter looms.
Yvette Cooper, the chair of Labour's Refugee Taskforce, said she was "appalled" at the decision and said May's behaviour was a "complete disgrace" for pursuing the appeal.
She claimed the prime minister had "personally made the decision" to the Court of Appeal. May was home secretary at the time of the original judgment in February.
Cooper said: "By pursuing this appeal the Government is turning its back on the small number of vulnerable child refugees who could have been offered safe haven quickly with relatives in Britain.
"Theresa May personally made the decision to pursue this appeal - and it is a complete disgrace that a British Prime Minister should behave in this way.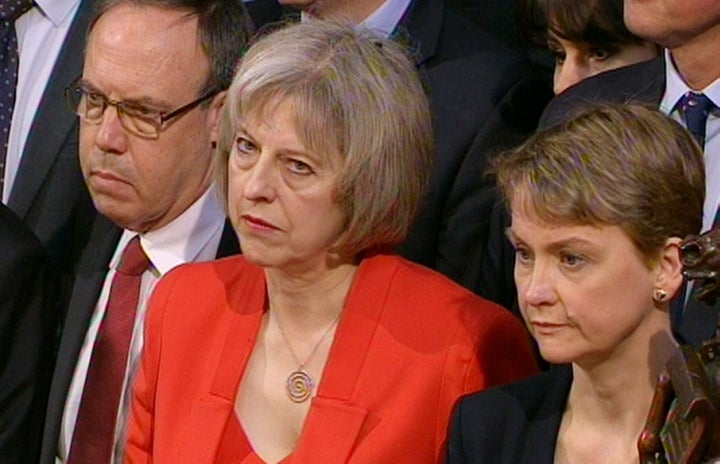 "Her claim to be personally tackling modern slavery is utter hypocrisy when she is forcing these children into even greater risk of slavery, exploitation and abuse."
Campaigners fear that, the longer the process takes, the more refugees in the camp will risk their lives to come here illegally.
Citizens UK, which sends lawyers in to the camp to identify unaccompanied children with family in Britain and help them come here legally, estimates it will take a year to reunite all the unaccompanied children in Calais with family in Britain at the current rate.
The charity said at least two children had died trying to reach family in Britain in the last year.
Mohammad Hassan, 17, died in April in Oxfordshire when the lorry he was stowing away on crashed. He was trying to reach his uncle in Manchester.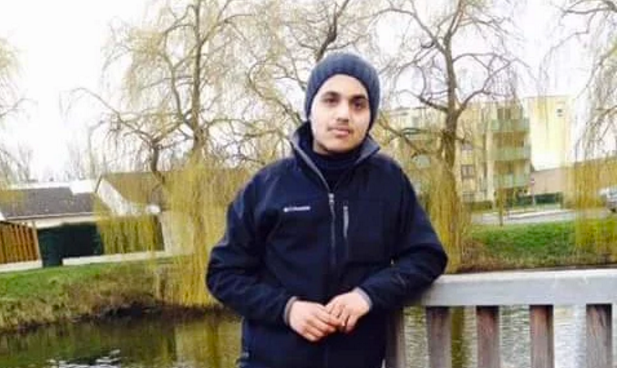 Josie Naughton, co-founder of charity Help Refugees, told HuffPost UK the Court of Appeal decision left her "super, super sad".
The Calais camp is under threat of demolition by the authorities and, as new tarp and wooden shelters are now forbidden to be built, more people are living in tents and some are even sleeping beneath tarp tied to bushes, she added.
A large part of the camp was demolished earlier this year, making what is left of it far more cramped, she added. There are an estimated 7,000 people in total living there.
Naughton said there were currently 608 unaccompanied children in the camp and there had been influx of new arrivals recently, including many unaccompanied children from Ethiopia and Eritrea.
"Unaccompanied children with family in the UK are currently forced to unnecessarily put their lives at risk, desperately trying to reach safety and their loved ones," she said.
"It's been summer but it's going to be winter again soon, when the camp is cold, wet and muddy."
She said Help Refugees and Citizens UK would "continue to insist that the Home Office establish a system to identify these vulnerable children and process their legal right immediately".
Those seeking asylum in Britain must apply for it in France then can ask the UK to "take charge" of the application.
Charities have been critical of both the UK and French governments for not proactively seeking out the children entitled to this.
Bishop of Barking, Peter Hill, a Citizens UK spokesman, said: "Relying on volunteers and lawyers to identify refugee children who may be eligible for family reunification, and then relying on those lawyers to process the claims child-by-child and case-by-case is inefficient, costly to the taxpayer and hugely stressful for the children."
He called on the Home Office to "establish a functional system for identifying refugee children with potential claims to family reunification in the UK".
"At the current rate of reunification it will take a year before all the children in Calais are reunited with their families, this is forcing children to take matters into their own hands; stowing away in lorries or vans," he warned.
"The Government has a legal and a moral responsibility to ensure that refugee children who have close family members in the UK are granted safe passage."
One 17-year-old Syrian refugee, now reunited in Britain with his mother, continued to try and stow away on trucks at the Calais port even after he was approved to come here legally in April, such was the length of time it took.
A Home Office spokesman said: "We welcome the decision of the Court of Appeal to recognise the principle that those seeking protection should claim asylum in the first safe country they reach.
"Any request to unite family members is carefully considered. Where someone seeking asylum elsewhere in the EU can demonstrate they have close family members legally in the UK, we will take responsibility for that claim."
Related