Millions will gather today and over the weekend to remember members of the armed forces who have given their lives in the line of duty.
Friday 11 November is Armistice Day, which marks the day that World War One officially ended, with Remembrance Day celebrated on the second Sunday of the month (which this year falls on 13 November).
The horror of war - particularly WW1 - inspired many to describe their experiences through poetry.
We've rounded up some of the most moving pieces written about war, read by well-known figures including Stephen Fry, Christopher Ecclestone and the late Leonard Cohen.
In Flanders Fields - John McCrae
Anthem For Doomed Youth - Wilfred Owen
Suicide In The Trenches - Siegfried Sasson
The Soldier - Rupert Brooke
Dulce Et Decorum Est - Wilfred Owen
Read by Christopher Ecclestone
For The Fallen - Laurence Binyon
Read by various celebrities.
The 32-year-old is set to attend a Service of Remembrance at the Armed Forces Memorial with representatives from the Army, Navy and RAF to mark Armistice Day.
Harry will give a reading during the service before inspecting the names on the memorial's towering Portland Stone walls.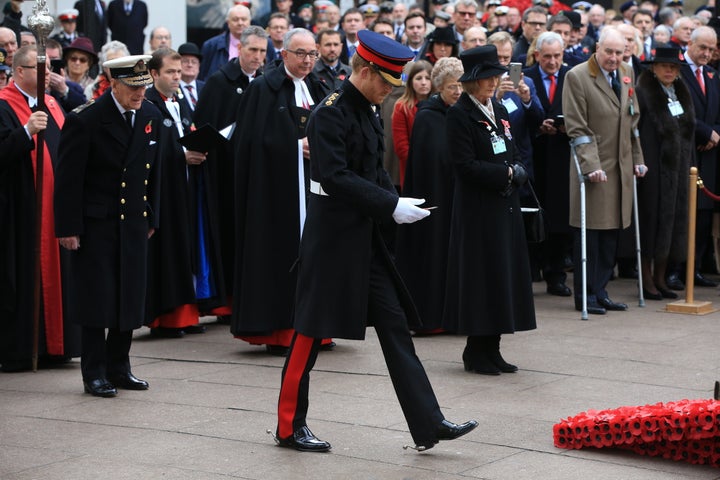 Harry, who left the Army last summer after a 10-year career as an officer which saw him deployed twice to Afghanistan, will take the salute from the hundreds of serving personnel and armed forces veterans taking part in the march-past after the service.
The Prince has continued his association with the military since leaving, most notably with his work supporting the nation's injured, sick and wounded servicemen and women and veterans through a number of projects including his Invictus Games.
On Thursday he visited Westminster Abbey's Field of Remembrance to lay small wooden crosses with his grandfather, the Duke of Edinburgh.