Article originally published 24/07/2016: due to a technical issue this article may have resurfaced for some readers, and the original publish date may not have been visible.
A Syrian refused asylum injured 12 people and killed himself when an explosive he was carrying in a backpack went off near a music festival in southern Germany, officials believe.
After the regional Bavarian Government said it assumed the incident in the city of Ansbach, near Nuremberg, was a "deliberate explosion", Joachim Hermann, the Bavarian interior minister, told a press conference the suspect was a 27-year-old asylum seeker who had been denied the right to stay in Germany.
Hermann said: "It's terrible that someone who came into our country to seek shelter has now committed such a heinous act and injured a large number of people who are at home here, some seriously.
"It's a further, horrific attack that will increase the already growing security concerns of our citizens.
"We must do everything possible to prevent the spread of such violence in our country by people who came here to ask for asylum."
The man blew himself up after being denied entrance to the music festival, he added. The backpack included metal used in "wood manufacturing".
Three of those hurt are seriously injured.
Hermann told journalists the man had tried to commit suicide twice before, though his intended aim - to kill just himself or others too - was unclear. According to the AP newswire, he said:
"We don't know if this man planned on suicide or if he had the intention of killing others."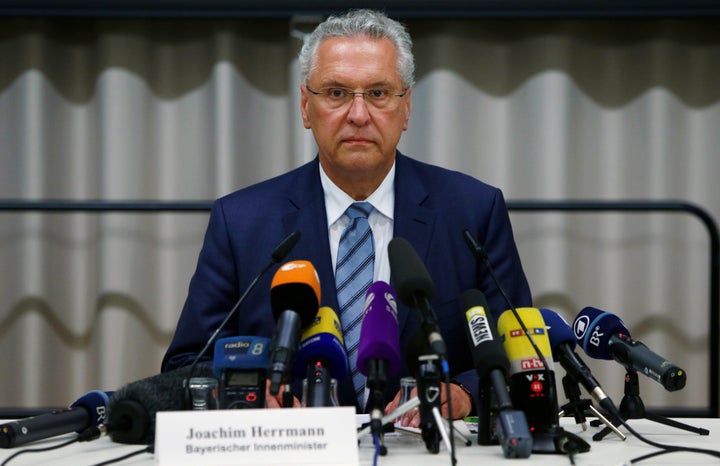 The authorities also said there was no knowledge of a possible link to terrorism.
More than 2,000 people had been evacuated from a nearby music festival, called the Ansbach Open, as a result.
Here is footage of the event, centred round an old square, posted on Facebook by organisers.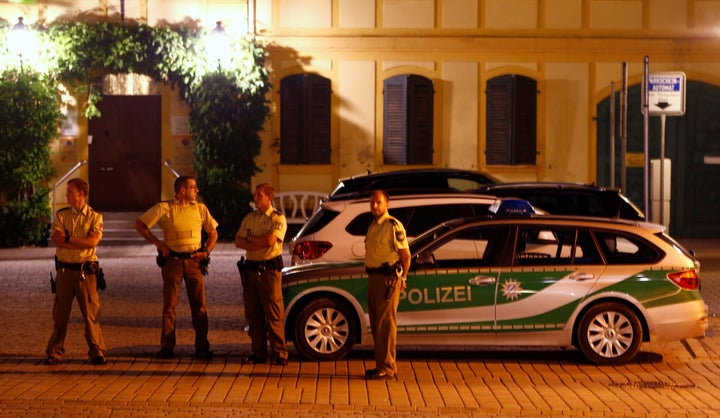 More than one million refugees have been given a home in Germany, which has been at the forefront of efforts to deal with the refugee crisis engulfing Europe in the last year.
READ MORE: