Recycling can be a minefield, with councils across the UK introducing different rules around what they will and will not accept. But there are also some common mistakes a lot of us are making.
A 2018 survey from The British Science Association found nearly half (44%) of Brits are putting hand soap pump dispenser tops in their recycling bins when they should be removed from the hand soap bottle and one third (34%) incorrectly think used kitchen roll is recyclable. And that's just our most common recycling faux pas.
Worryingly, the survey of 2,000 adults found when unsure about whether an item can be recycled, only one third (33%) take the time to look it up before throwing it in the rubbish or recycling bin.
To tackle to problem, the organisation released a list of common items that can't be recycled to ensure you're not contaminating your good efforts with the wrong products.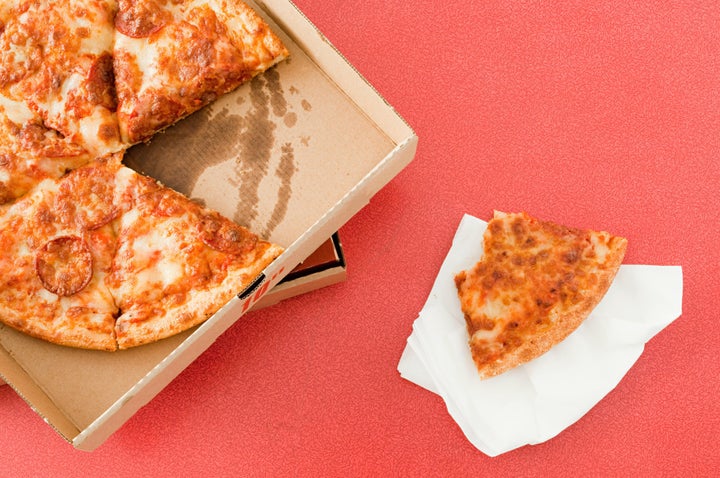 According to the survey results, the top items which Brits across all age groups wrongly thought they could put in the recycling bin at home or at work are:
Soap pump dispenser tops (44%)

Used kitchen roll (34%)

Shiny/metallised wrapping paper (26%)

Coffee cups (24%)

Glass that isn't a bottle or jar e.g. window glass (23%)

Plastic bags (22%)

Straws (21%)

Greasy takeaway pizza boxes (21%)

Soft plastic / metallic packaging like pet food pouches (19%)

Photo paper (18.50%)
Meanwhile the top items Brits don't know they can put in their recycle bin are:
Kitchen foil and foil trays which are used but still clean (66%)

Empty deodorant aerosols and hairspray with the plastic cap (58%)

Empty surface cleaner bottle with the trigger spray (57%)

Metal lids (56%)

Empty bleach bottles (51%)
Commenting on the findings, Ivvet Modinou, head of engagement at the British Science Association, said "the industry as a whole needs to address this issue if we are to collectively improve recycling performance".
"For instance, manufacturers of plastic products could provide clearer information on packaging and local councils should be actively working to improve guidance for local residents," he said.
"In addition, small, individual actions can really make a difference – such as asking your local cafe not to stock plastic straws – or checking the back of packaging for recycling information."
Craig Stephens, campaign manager for Recycle Now, added: "79% of plastic waste ever created is still in our environment. While more and more of us are recycling, it's clear that it's as important as ever for everyone to go the extra mile to protect our planet.
"And by recycling everything we can, we can find new life for materials, and reduce the chance of them ending up in our environment. We know that understanding what and how to recycle can be tricky – that's why we've got useful tips and information on our website, recyclenow.com, to help you out."