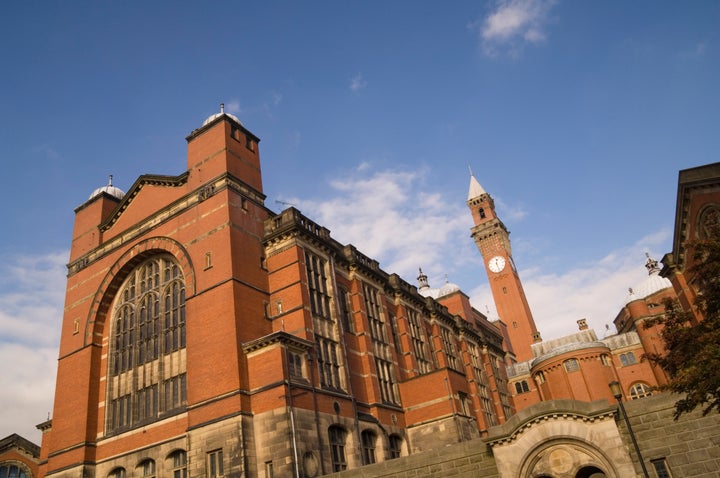 Some of Britain's top universities still lack comprehensive student mental health policies despite a surge in demand for pastoral care and a government crackdown.
In an analysis of student mental health policy at the UK's top 20 institutions, as defined by The Complete University Guide, HuffPost UK found that:
Two prestigious universities, Birmingham and the London School of Economics, do not have policies specific to student mental health;

Eight institutions with mental health policies in place are scrambling to revise them amid renewed scrutiny from Whitehall;

One university kept its policy within an internal system, meaning it was not able to be viewed by applicants or parents.
The issue of student mental health is growing. There has been a five-fold increase in the number of students declaring a mental health condition since 2006-7, according to the Institute for Public Policy Research.
At least 95 students took their own life while at university last year, ONS data showed.
But a review of publicly-accessible websites for the institutions, which together educate 450,000 students, found some mental health policies were either unavailable or years out of date.
The University of Birmingham, home to 33,000 scholars across five separate colleges, admitted it does not have a single student mental health policy. Instead, the university said, it has a "collection of advice" which it applies on a "case-by-case basis".
The London School of Economics (LSE) admitted it does not have a unified student mental health policy, but said that students and parents could look at its published staff code of practice for further information.
HuffPost found the LSE's suggested document contains distressing instructions for employees who are called to situations where a student has died suddenly in halls of residence.
The University of Leeds said it was currently updating its student mental health policy when HuffPost asked why it was not published online. Leeds did not provide an older version of its policy and did not say when it was last updated.
The University of Cambridge said its student mental health policy was "in development" after HuffPost found separate advice for staff had not been updated for six years.
Nottingham University published a draft of its new student mental health strategy on its website after HuffPost approached it for comment over its apparent absence last week, but denies the two events are connected.
Many of the institutions which responded to HuffPost's questions said their policies were currently being revised or would be reviewed within the next 12 months.
Loughborough University said it was in the process of reviewing its student mental health policy after HuffPost found its current version was last updated in September 2007.
Lancaster University said its policy, last revised in 2015, was "due to be reviewed".
Bristol University, which has seen 11 suspected student suicides in two years, will launch a new mental health policy later this year, amid mounting scrutiny of its pastoral care.
The absence of a single, unified mental health policy does not mean a university has no support in place for students in need of help, nor does it fully indicate the quality of pastoral support which may be available.
Yet Universities UK, which represents all institutions, has said "mental health should be part of the university mission and central to the offer and overall experience".
Explaining the need for a unified approach, Universities UK added that "isolated interventions or services are inadequate to address the 'wicked', multifactorial challenge of mental health".
The absence at Birmingham University of a unified policy regarding student mental health is particularly striking.
Birmingham has championed its own "Mental Health Policy Commission", a nationwide academic effort which it said aims to "provide a strategic framework for mental health for the 21st Century." The university even launched an advertising campaign last year which described its "heroic" work on the issue.
But earlier this month, Birmingham University was accused of failing students with mental health problems following the suicide of a 22-year-old English undergraduate.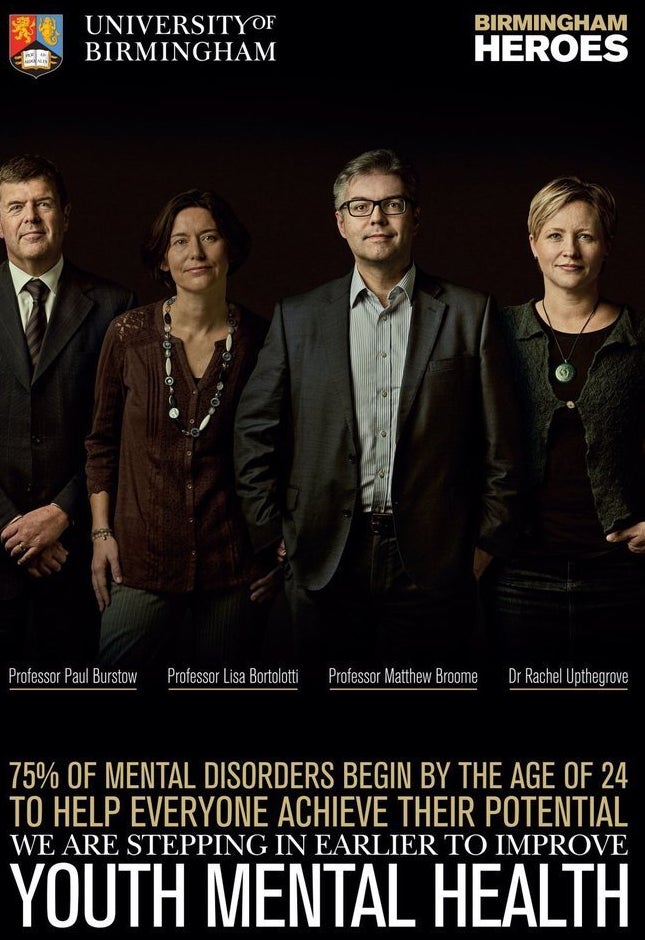 HuffPost's findings come as campaigners and parents of students who have died call for university policies and procedures to be standardised and as the Universities Minister Sam Gyimah asks vice-chancellors to make clear their responsibility to students with mental health problems.
Gyimah has backed the charity Student Minds to develop a common charter for student mental health standards in higher education.
Some universities hold their policies within intranets which are only accessible to enrolled students and staff members – denying applicants and parents the chance to review available support before making a decision on which university to attend.
Surrey University said it would now review its decision to place its mental health policy within its intranet. "We are still consulting with our students to improve the policy, and conversations have already begun to make it available on our external website," it said.
Campaigners and legal experts told HuffPost that universities should have a clear policy regarding student mental health that applies across the whole institution.
Dominic Smithies, a programme manager at Student Minds, said such documents were important to ensure everyone across an institution is on the same page and care is consistent.
He said: "Strategic and policy-level guidance helps everyone across an institution know where to signpost students themselves so that students could approach anyone and get the same level of treatment and knowledge and so they would be supported adequately."
Smithies said he was aware of students trying to determine the level of support offered by institutions before they arrive on campus.
"The challenge with universities is that they are not necessarily that transparent, or that great at talking about the work they do, so currently it is not that easy," he added.
Sian Jones-Davies, a specialist student lawyer at Eversheds Sutherland, said: "It is so important that universities have an institution-wide mental health strategy which they devise and implement with due regard to the law."
"As a student lawyer, I would remind universities that it is very important that staff across the board – from refectory, cleaners, academics and senior managers – have an awareness of student mental health and how it may impact on the institution," she added.
Jones-Davies said pastoral care could soon become as important as other metrics, such as teaching quality, in helping applicants decide where to study.
She added that "there will be variation" among universities "and that is important for students to understand".
All of the 18 universities which responded to HuffPost's questions said they took student mental health seriously and had invested heavily in pastoral care.
The University of Birmingham said that, while it does not have a student mental health policy, it has a "collection of advice, guidance and procedures that we apply on a case-by-case basis to ensure that the right package of support is in place, when it is needed."
It added that it is "proactive in ensuring students are signposted to and supported in accessing appropriate statutory and voluntary organisations, such as NHS services."
The LSE said that, despite not having a unified student mental health policy, it was "committed to providing expert and accessible services to students and ensuring we have a highly capable response to urgent, sensitive situations."
Leeds said: "We are in the process of updating our student mental health and wellbeing policy… Working to ensure that students can easily access information and support on our website is a primary focus for us."
Cambridge told HuffPost it would release a student mental health strategy in the coming months. "We have continuously raised awareness of the support available to students and the collegiate system is very good at identifying students who require support and signpost them to support services," it said.
Nottingham said that its new mental health policy had been in development for months and that it publishes lots of new documents at the start of the academic year.
Loughborough said it has an annual plan for the delivery of mental health support services but added of its 2007 policy: "We understand [it] does need updating and a review is taking place now."
Warwick said it was "committed to working with students to improve provision and seek new ways to provide support."
UCL said the welfare of it students was "paramount" and that it "has a wide range of dedicated wellbeing services".
Bristol said it had spent the summer developing its new policy and was awaiting student consultation before publishing it.
Imperial College did not respond to multiple requests for comment.
Useful websites and helplines:
Mind, open Monday to Friday, 9am-6pm on 0300 123 3393
Samaritans offers a listening service which is open 24 hours a day, on 116 123 (UK and ROI - this number is FREE to call and will not appear on your phone bill.)
The Mix is a free support service for people under 25. Call 0808 808 4994 or email: help@themix.org.uk

This article is part of HuffPost UK's series investigating student mental health across the UK. If you would like to get in touch with our reporter, email George.Bowden@huffpost.com.