Known for private yacht parties, mid-week bar tabs that run into the thousands, and popping bottles of Cristal champagne just to pour them into the ocean, the Rich Kids Of Instagram certainly have plenty of wealth to spend.
But until now, they were not renowned for being particularly generous with their bank accounts (apart from when the money was being spent on themselves).
Now, in their first digital campaign, international children's charity Hope For Children has called upon the RKOI to become metaphorically richer, rather than literally, by helping support disadvantaged children around the world.
And in just 12 hours they have already raised more than £10,000 in donations.
The UK-based organisation reached out to the RKOI, setting up the 'Richer Kids Of Instagram' platform to encourage them to become philanthropists and make a massive impact for young people living in slums, in poverty, or those who have been orphaned.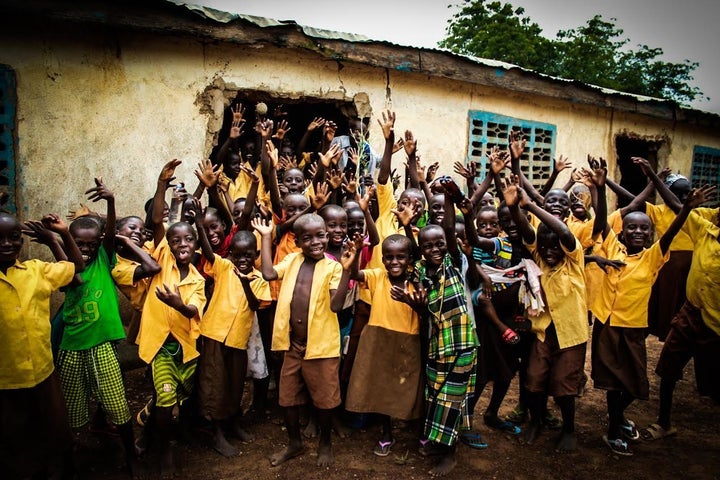 One of the donors, and Rich Kids, was Forex and stock trader, Samuel Leach, who has been known to bank over £1,200 before half past eleven on a Monday morning, he said: "When Hope For Children posted on my Instagram, I knew pretty quickly that this was a campaign I wanted to support so I made the donation there and then."
Leach has so far donated £2,500 and plans on donating more: "They are a small charity doing some really life changing work and I know my donation will make a significant impact and go directly to help to some of the worlds most vulnerable children. I feel really privileged to be part of something so amazing."
Leach's money will be put towards a project in Uganda, helping 150 schoolchildren to get an education by providing essential learning materials, textbooks and uniforms.
Speaking about the connotations of being branded as an RKOI, Leach says that he isn't phased by the negative attention, saying: "I've worked hard to get to where I am. I actually come from a very humble background but if being associated with the Richer Kids provides an opportunity to work with people like Hope For Children then that is fine with me."
In the future, Leach says he will also be more vocal about his philanthropic work and encourage other Instagram celebrities to get involved too, saying: "If we were all to pull in our resources, the positive impacts we could make are endless."
The charity are also keen to stress that this isn't just about encouraging the uber-wealthy to share their money, but getting everyone to reflect on the small, non-essential luxuries that we treat ourselves too but perhaps could donate instead.
Murielle Maupoint, Hope for Children's Chief Executive added: "They are all things that have the potential to make us feel good but what if we passed up on those extra calories or caffeine shot and supported a child with that money instead? Everyone's lives are enriched!"