Watership Down author Richard Adams has died at the age of 96.
A statement published on Tuesday on the book's official website said he had passed away peacefully at 10pm on Christmas Eve.
The statement read: "Richard's much-loved family announce with sadness that their dear father, grandfather, and great-grandfather passed away peacefully at 10pm on Christmas Eve."
Adams, who grew up in Berkshire, penned the classic book at the age of 52 after encouragement from his children.
He conjured up the tale about the plight of rabbits whose home is under threat while reading bedtime stories to his daughters, Rosamond and Juliet.
The book was published in 1972 and has since sold tens of millions of copies.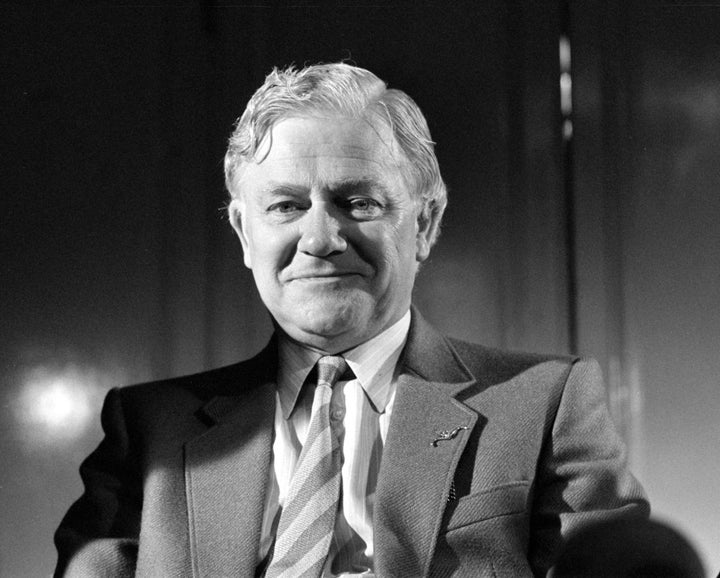 It was also transformed for the big screen, and its theme tune - Art Garfunkel's Bright Eyes - was at number one for six weeks in 1979.
A remake of the film by the BBC and Netflix was announced in April and it is expected to air over four one-hour parts in 2017.
The statement announcing his death quoted a section of the book.
It read: "It seemed to Hazel that he would not be needing his body any more, so he left it lying on the edge of the ditch, but stopped for a moment to watch his rabbits and to try to get used to the extraordinary feeling that strength and speed were flowing inexhaustibly out of him into their sleek young bodies and healthy senses.
"'You needn't worry about them,' said his companion. 'They'll be alright - and thousands like them.'"
A spokesman for Oneworld publications, which brought out a new edition of Watership Down with illustrations by Aldo Galli, said: "Very saddened to hear that Richard Adams has passed. His books will be cherished for years to come."
The former civil servant went on to have seven other novels published after the success of Watership Down, including Shardik, The Plague Dogs and Traveller.
He had previously served in the army for five-and-a-half years from 1940 to 1946 and was educated at Bradfield College, Berkshire, and at Worcester College, Oxford.
His latter years were spent reading and writing at his 300-year-old listed home in Whitchurch, Hampshire.
Popular in the Community