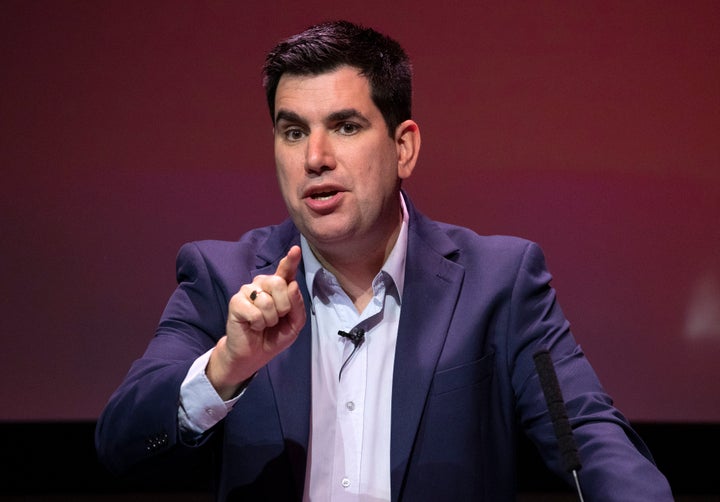 Labour deputy leadership contender Richard Burgon has vowed to create a climate campaign group bigger than the Green Party.
The Labour Climate Justice Network would act as the official green section of the party and be free to join for members, the shadow justice secretary told HuffPost UK.
The new body would develop Labour's approach to climate change policy and be a direct link with green campaign groups like Extinction Rebellion, he believes.
It comes as the left-winger does battle with the four other candidates to be deputy leader, with shadow education secretary Angela Rayner the clear frontrunner to be elected.
Burgon said the network would show green campaigners Labour is "their natural home" and would be separate to the affiliated group SERA (Socialist Environment and Resources Association).
It would also aim to organise at a local Labour party level, with each area expected to have a climate justice officer.
He said: "Climate change is the greatest single threat facing humanity. It is the worst ever market failure and is driven by capitalism's endless focus on making super-profits - whatever the cost for people or the planet.
"We are the last generation that can prevent runaway climate breakdown. So, as a society, we have to end the 'business as usual approach'. Labour must lead the way to ensure we do.
"Labour is already at the cutting edge of this debate with our innovative Green Industrial Revolution. This official green section of the party will help to ensure that tackling climate catastrophe remains at the heart of everything we do. For those who want urgent action against climate change, it will show that the Labour Party is their natural home."
The Labour Party is thought to have more than 500,000 members, while the Greens boast around 50,000. Burgon hopes that around one in ten Labour members would sign up to the network.
It is the latest in a string of policy announcements from Burgon, which include a hardwiring public ownership into Labour's constitution via a new "clause VI" and his "peace pledge" which would ensure party members get a consultative vote on military action.
Labour is electing both a new deputy and leader in the wake of December's catastrophic election defeat.
Shadow Brexit secretary Keir Starmer is the favourite to win the leadership.
Also standing to be deputy leader is Rosena Allin-Khan, Ian Murray and Dawn Butler.
The results for both contests will be announced on April 4 at a special conference.