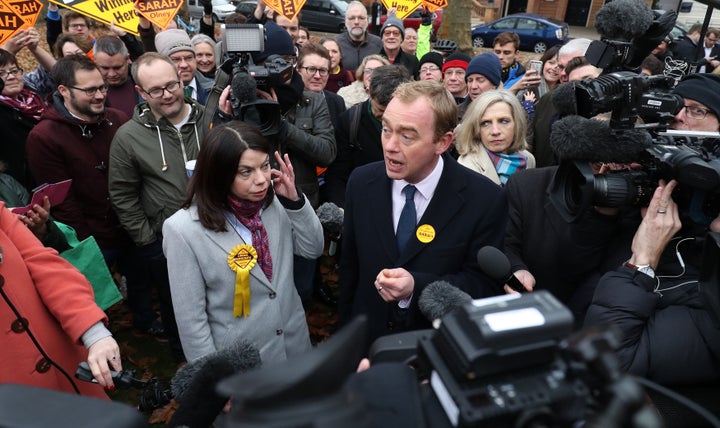 The Lib Dem victory at the Richmond Park by-election was a rejection of Brexit, the 2015 general election result and Donald Trump, Tim Farron has claimed.
On Thursday, Sarah Olney pulled off a shock victory in the south-London seat by beating incumbent Zac Goldsmith - overhauling his 23,000 majority.
Speaking in the constituency this morning, Farron said the result could "change the direction of British politics".
"It's reminder the populist right don't always have to win," the Lib Dem leader said. "The people of Richmond Park voted to send a message to Theresa May that the British people did not vote for a hard Brexit ... they voted instead for country that is open, tolerant and united."
Farron said the "devastating" 2015 general election result, which saw the Lib Dems almost wiped out left many feeling "fear and division" had won and "liberalism lost".
"There are millions of people who felt that same way after general election last year, who felt the same way after referendum in June, who maybe felt the same way the day after Donald Trump was elected president.
"Sarah is a reminder that populism does not automatically have to win. Those results, Brexit, Trump, the last general election, there was nothing inevitable about them it is entirely possible for moderate, progressive people to win through."
The by-election was triggered when Goldsmith quit the Conservative Party to run as an independent in protest at his government's decision to expand Heathrow. However the Lib Dems turned the vote into an argument about Brexit. Richmond Park voted overwhelmingly in favour of remaining in the EU. Goldsmith was in favour of Brexit.
Popular in the Community