Ricky Gervais is sure to stir up some controversy with the lyrics to his latest song from the upcoming film 'David Brent: Life On The Road', which contains references to Princess Diana.
Fans of 'The Office' may well recall 'Paris Nights', a song David Brent performed for Dawn as he felt it applied to her love life (despite the fact it centred around the car crash that killed Princess Diana).
It's now been revealed that he's extended the song for the new film, with the lyrics sure to rub a few people up the wrong way, with crude references to her efforts to raise awareness of the AIDS crisis.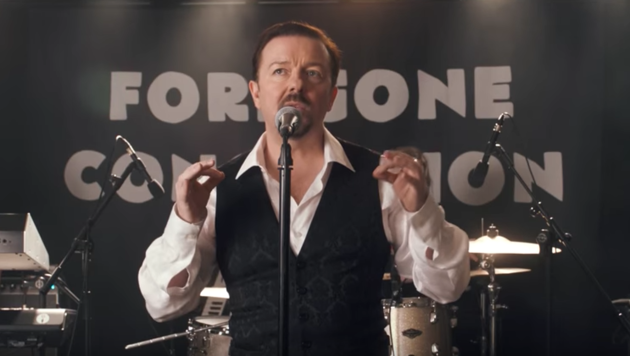 As reported by The Sun, Ricky will be heard in the film singing: "You hugged a man with full-blown AIDS, to show the world you can't catch it that way.
"It's only spread via blood, By sharing needles that are infected, Another way is having anal sex with strangers unprotected."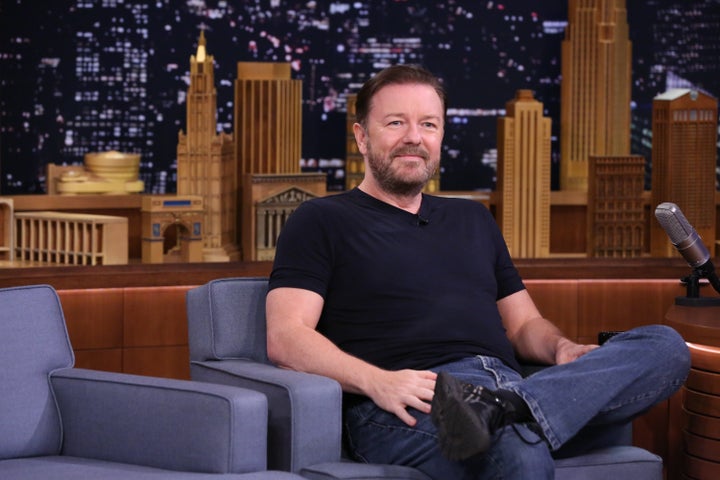 'Paris Nights' isn't the only song on the soundtrack that's going to ruffle feathers, though, with track names including 'Don't Cry, It's Christmas' (an ode to a terminally ill child), 'Lady Gypsy' and *sigh* 'Don't Make Fun Of The Disableds'.
After a break of more than a decade, Ricky revived the character for a Comic Relief sketch titled 'The Office Revisited', which also saw him releasing the reggae-inspired charity single 'Equality Street'.
'David Brent: Life On The Road' hits UK cinemas on 19 August.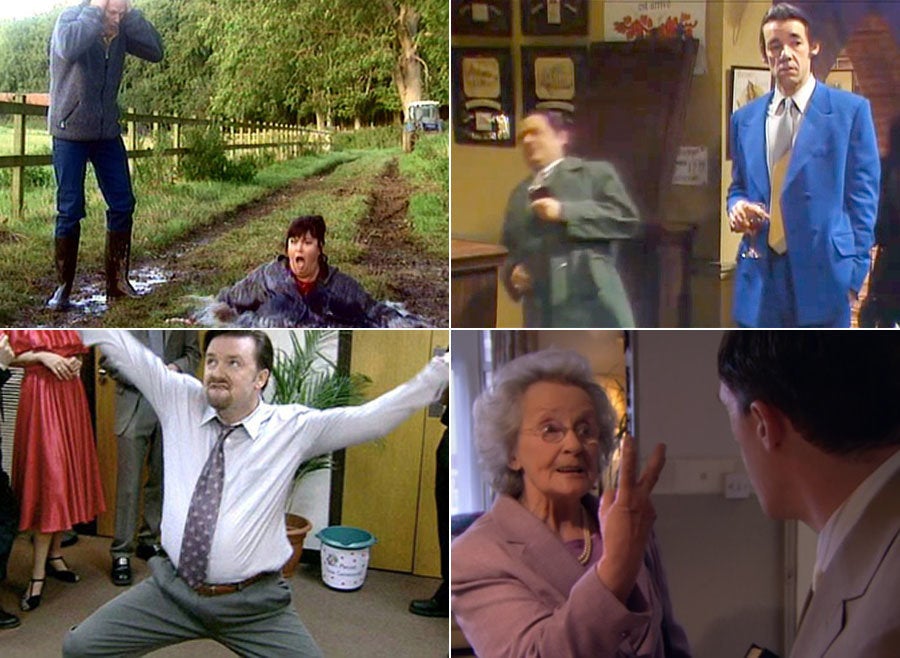 Iconic Sitcom Moments
Popular in the Community