Rihanna has shot down criticism she received online for calling her infant son "fine."
She is featured on the magazine's cover with her partner, A$AP Rocky, and their nine-month-old son, whose name they have chosen not to disclose publicly.
"My son so fine! Idc idc idc!" Rihanna wrote in the caption of the post featuring her sweet baby.
But some commenters were evidently unhappy with Rihanna's choice of words when she referred to the little one as "fine".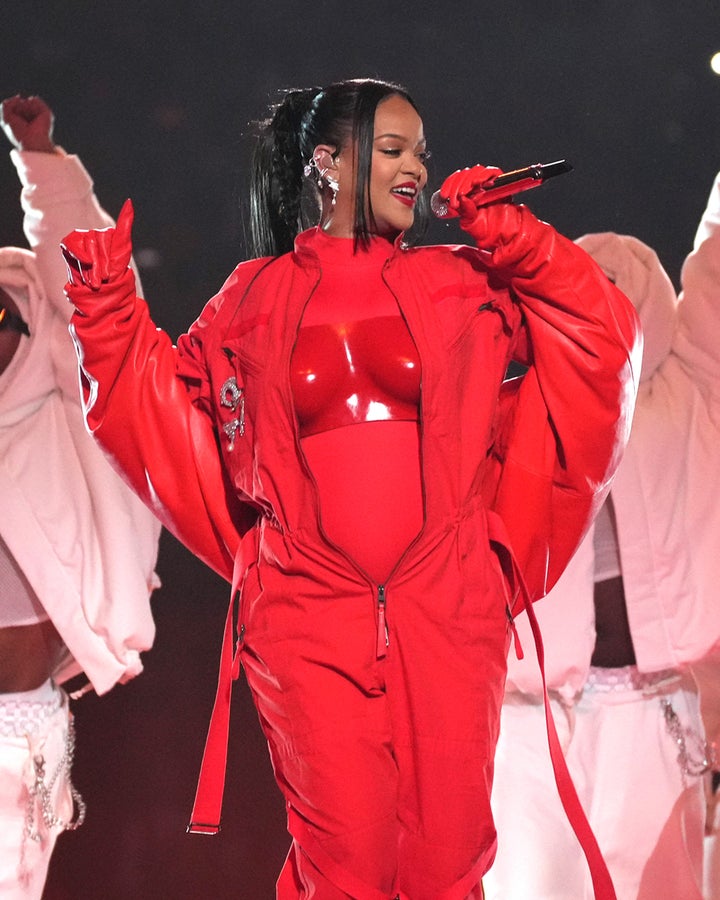 "AF [As Fuck]," Rihanna said in response, doubling down on her caption.
Another critic tried to correct the Lift Me Up singer in the comments section, writing: "Fine?! More like cute, adorable... he's not a grown man.. lol."
"You just keep your lil cougar paws away from him, and we good!" Rihanna responded, per BuzzFeed's reporting.
Rihanna then apparently shot down another Instagram user who wrote, "Who calls a baby fine??"
"His mother!!!" the singer is reported to have responded.
Rihanna received some support over the issue from fans on social media. Her supporters slammed the Bajan singer's critics, arguing that many Caribbean people often use the word "fine" in the same context as the We Found love star.
"Americans, please rest in the name of Jesus. My God!! She's Caribbean, in Africa, we also say, 'see fine boy' to babies," one Twitter user wrote. "Stop over-sexualising everything!!"
"It's everything. You really don't remember life before, that's the craziest thing ever," she said.
"You literally try to remember it – and there are photos of my life before – but the feeling, the desires, the things that you enjoy, everything, you just don't identify with it because you don't even allow yourself mentally to get that far, because…because it doesn't matter."
Read Rihanna's full interview in the March issue of British Vogue.