There was carnage at Rio airport as Team GB olympians, their coaches and fans queued for up to six hours to board flights bound for Britain.
The Galeão International Airport saw queues stretching hundreds of metres long as officials tried to wind down the 2016 games with as much order as possible.
One Associated Press reporter captured the line for international departures that showed an already bored Australian athletics team waiting to check-in near the front.
Another panorama picture of the "mass exodus" from Rio revealed the depth of the queues, as travellers snaked in long lines, waiting to board flights.
Monday was the busiest day for the Brazil airport, with over 80,000 people expected to depart.
But it seems Team GB managed to navigate the queues successfully and board their flight to Heathrow, where they will receive a heroes' welcome.
A Boeing 747 carrying 320 athletes and support staff will land in London at 10am in a gold-nosed British Airways aircraft with "victoRIOus" emblazoned on the side.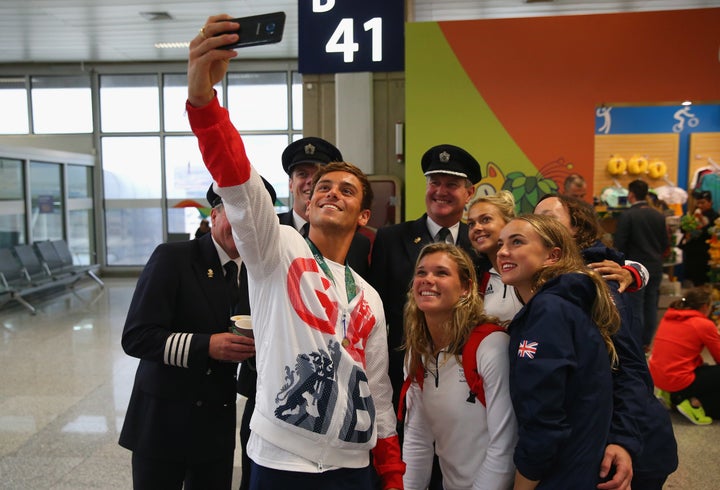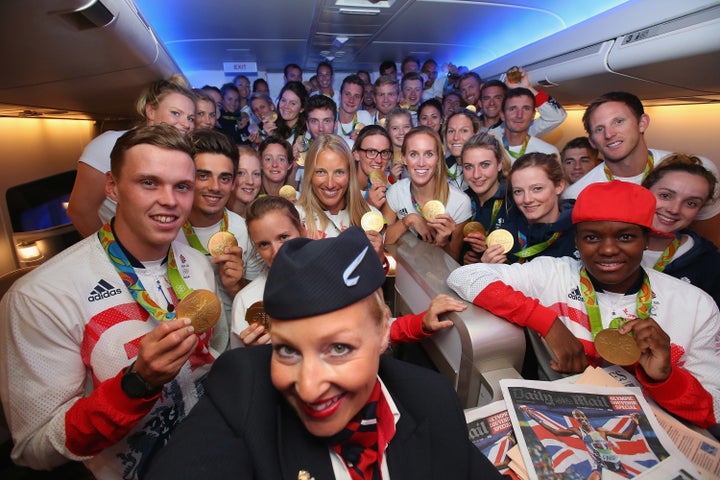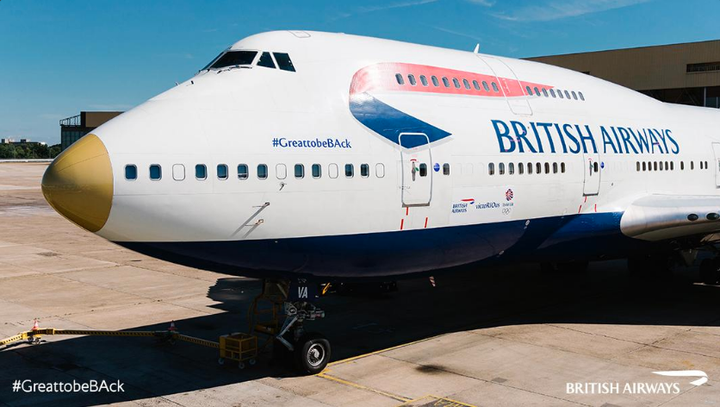 The team's plane - which will also be ferrying pole vaults, javelins, bicycles and a 6.7m sail back from Rio - will be loaded with 77 extra champagne bottles and treats for team members, who will be offered a three-course meal.
They will then face the media at a press conference shortly after landing.
The Queen offered her "warmest congratulations" for a "remarkable achievement".
The Duke and Duchess, meanwhile, lauded the athlete's achievement as an "inspiration to us all, young and old".
Prime Minister Theresa May announced that the triumph in Rio will be commemorated with a parade in Manchester and a further event in London in October.
SEE ALSO: