Hundreds of Brazilians have taken to the streets to protest after a teen's brutal gang rape shocked the country.
She went to visit her boyfriend in a favela in the city. After arriving to see him, her next memory is waking up in a different house, surrounded by the man.
With less than three months until the city hosts the Olympics, the case has focussed attention on what some see as the country's bad attitude to rape.
On Friday night, protesters marched, carrying signs splattered with red and the phrase 'We are all bleeding' in Portuguese.
"I am completely outraged, especially because there is a narrative of trying to justify what happened," one marcher told France24.
Brazil's interim president Michel Temer said: "It's absurd that in the 21st century we have to live with barbarous crimes like this."
The country's suspended president Dilma Rousseff added a Venus female gender symbol to her Facebook page, an image that was painted on the faces of many of those protesting.
VANDERLEI ALMEIDA via Getty Images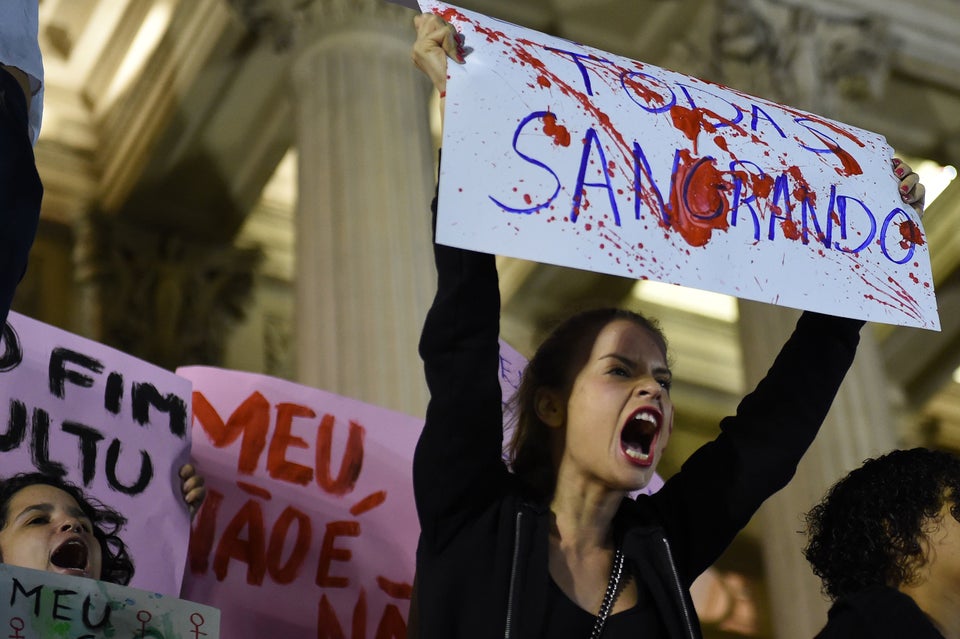 VANDERLEI ALMEIDA via Getty Images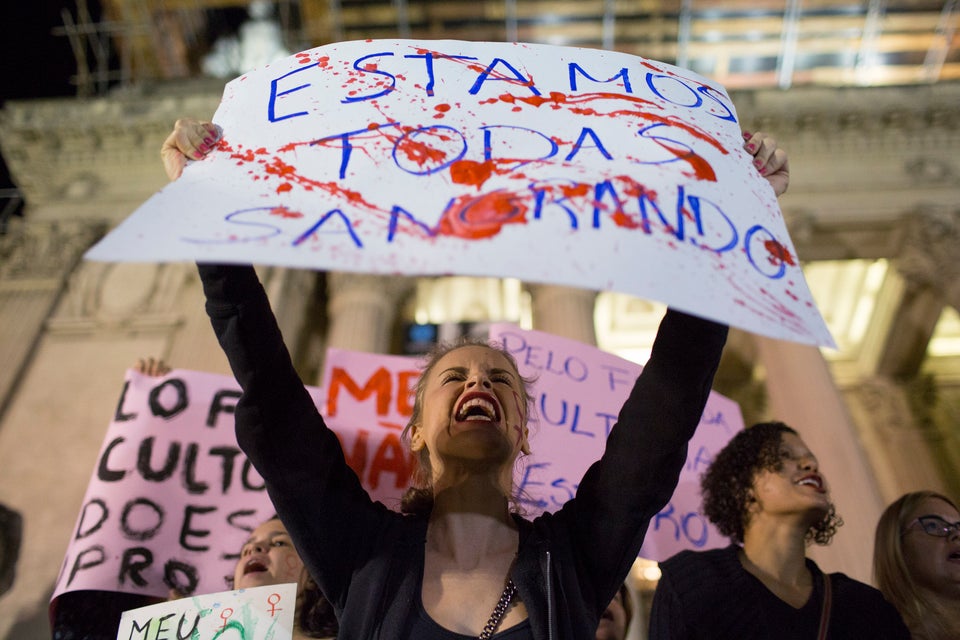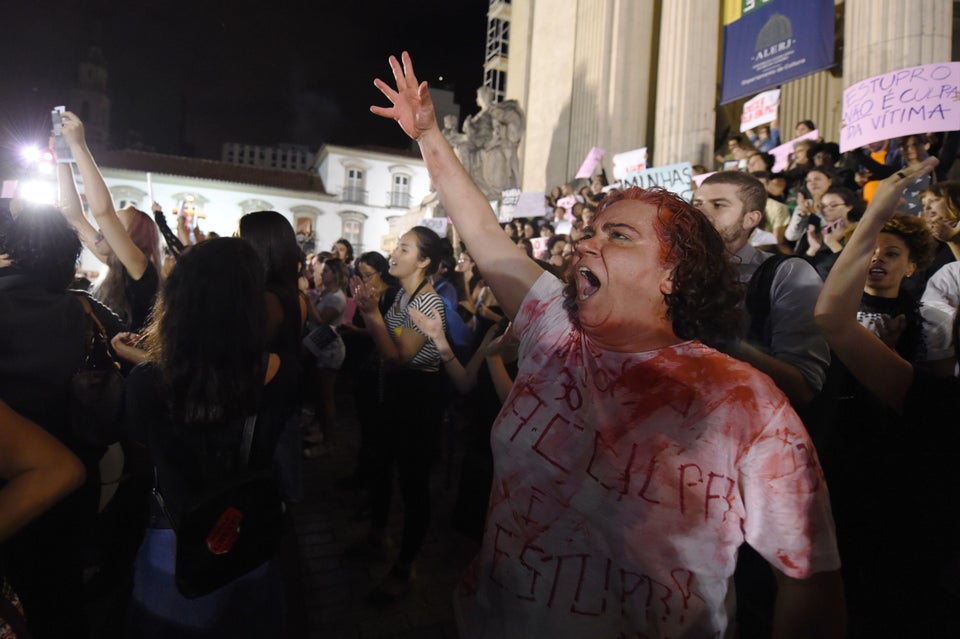 VANDERLEI ALMEIDA via Getty Images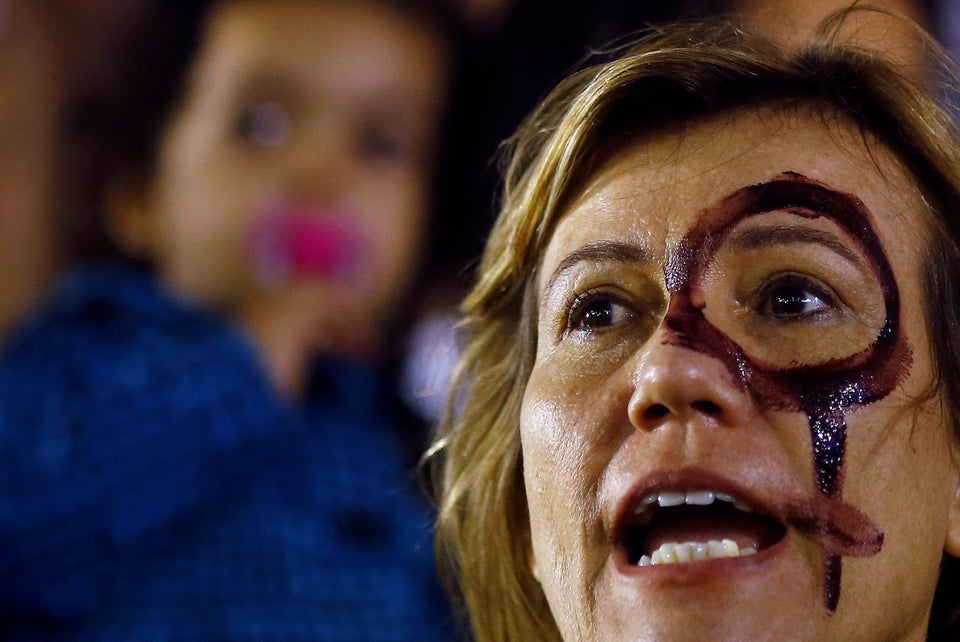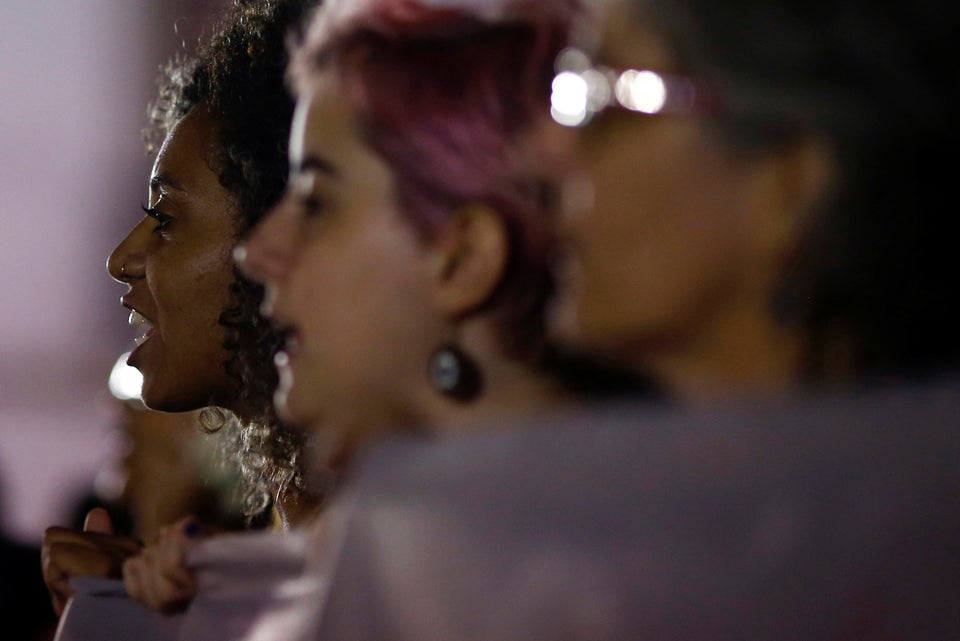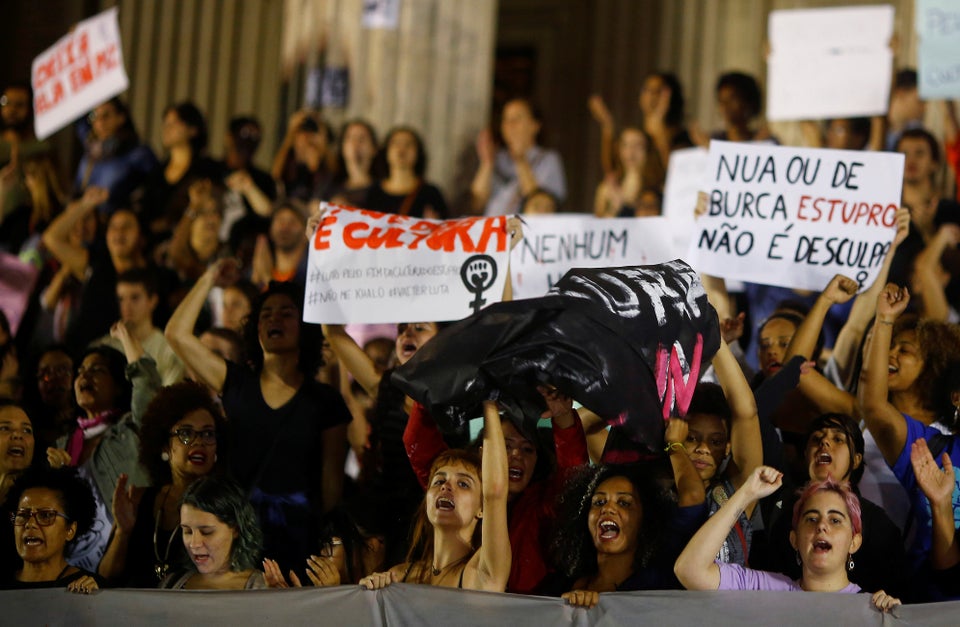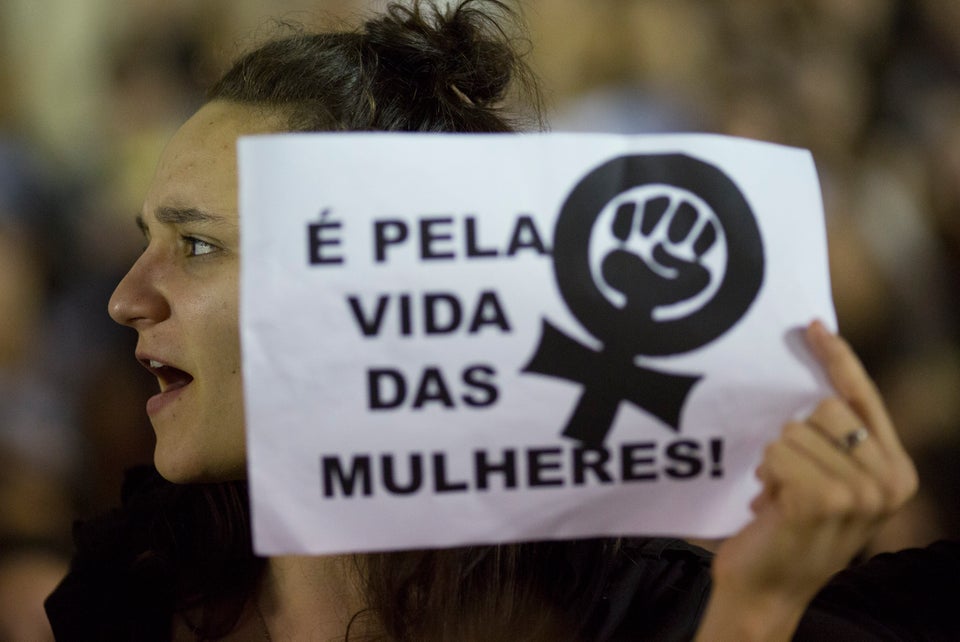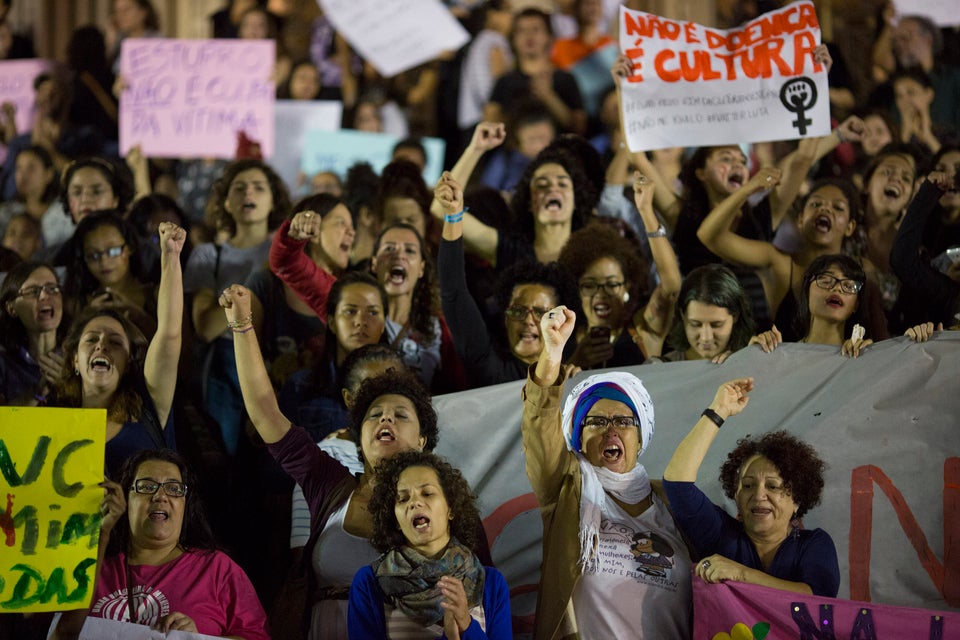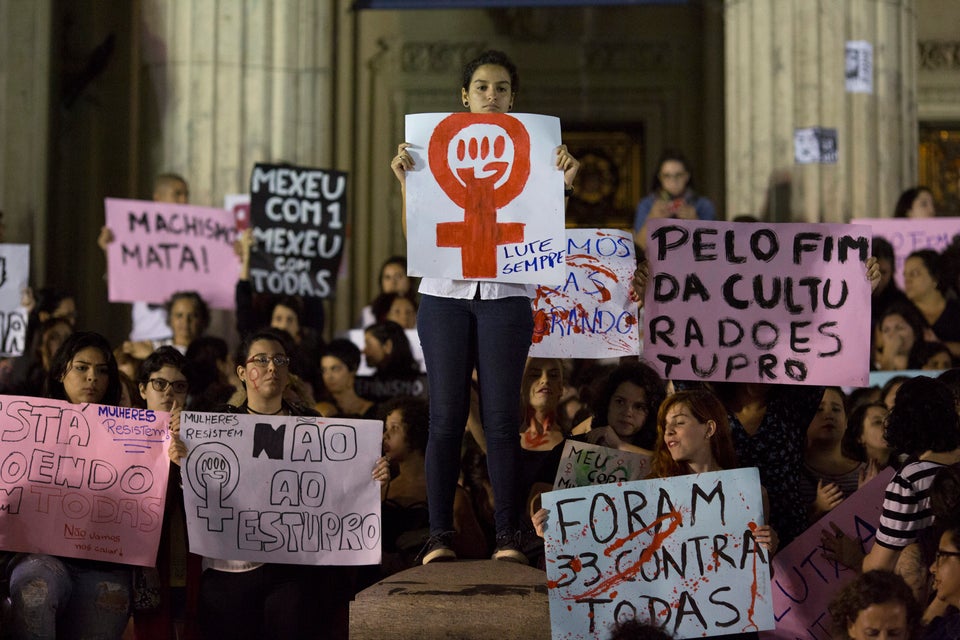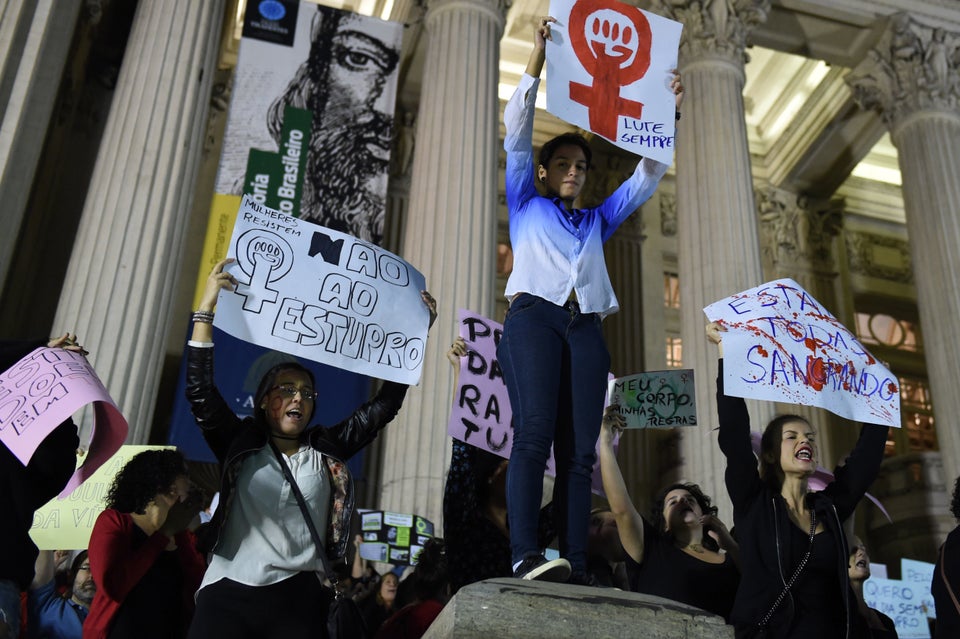 VANDERLEI ALMEIDA via Getty Images
Popular in the Community