Now we know the Olympics are inspiring for lots of reasons, but the last few weeks in Rio have been giving us all the feels.
After all, what is more loving than supporting your family and loved ones achieve their dreams in front of millions of people?
Whether it's children and parents, spouses or significant others, these sporting heroes are making us get all teary eyed.
Now someone pass us the tissues (or a diamond engagement ring).
1. Tom Bosworth proposing to his boyfriend, Harry Dineley.
2. Qin Kai proposing to girlfriend, diver He Zi.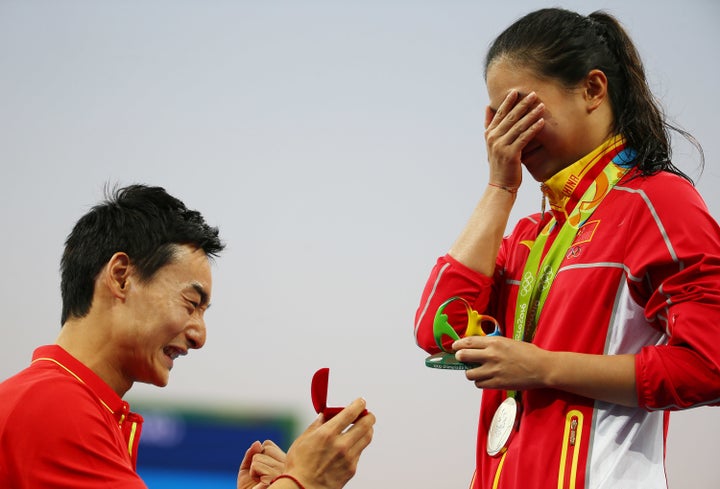 China's female diver He Zi had only just stepped off the Olympic podium after winning a silver medal in the springboard event, when her boyfriend got down on one knee. Of course, she said yes (through lots of tears).
3. Isadora Cerullo getting engaged to girlfriend Marjorie Enya.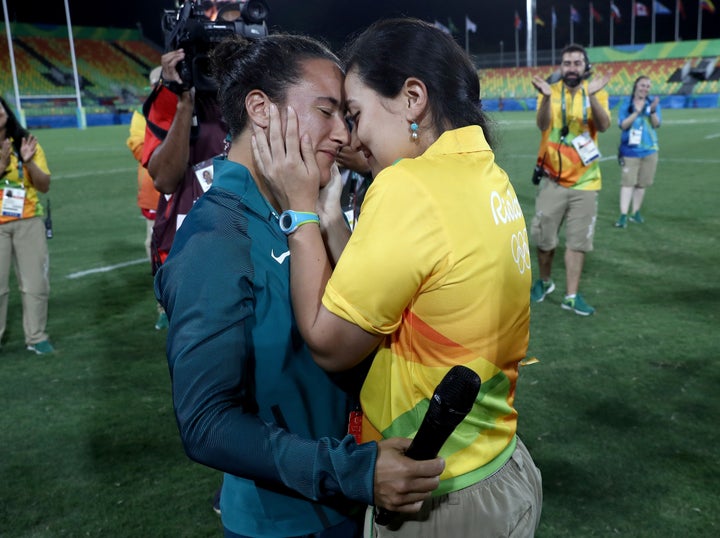 4. Michael Phelps kissing his baby son, Boomer.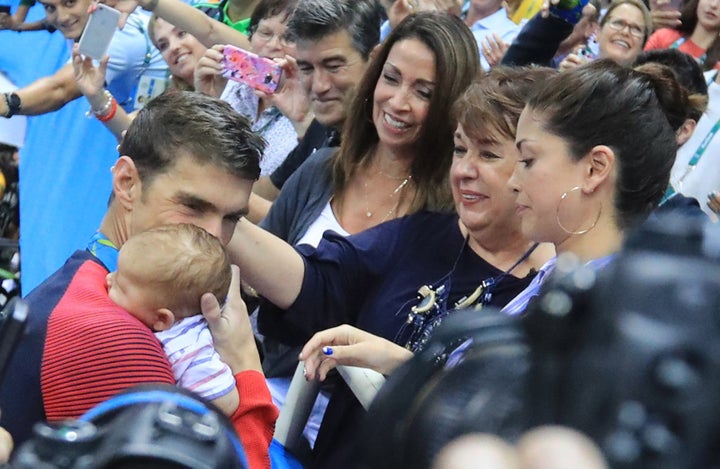 It's not just us struggling to contain our emotions, Rebecca Adlington got choked up watching the scene unfold, with co-presenter Helen Skelton saying: "What an amazing family unit. Oh we've both gone now."
5. Charlotte Dujardin's fiance asking: 'Will you marry me now?'
The couple are already engaged but Dujardin admitted she has been postponing the wedding because of the Olympics: "I did promise him after London that we would get married, it just never happened with competitions and everything. I will make sure it happens now."
6. Mo Farah's family when he got up after falling over.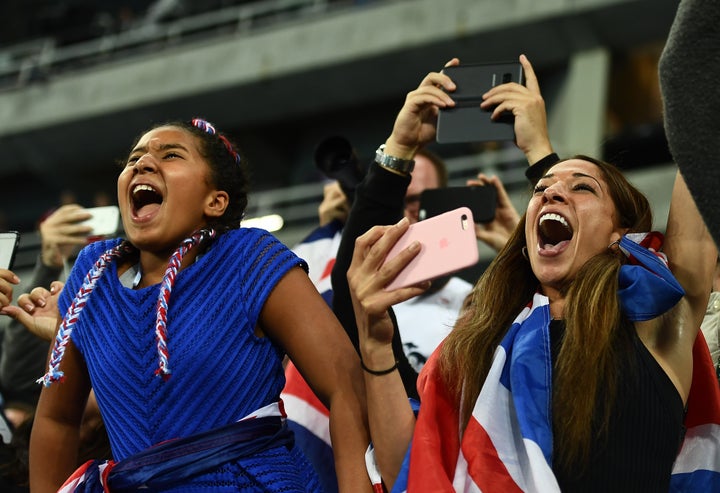 But instead of admitting defeat, he brushed himself down and carried on, going on to claim the gold medal. And the look on wife Tania and daughter Rhianna's faces when Mo got up, says it all.
7. Kristin Armstrong's son comforting her after she won.