Sport has often found a way to unite people across divides. When unofficial ceasefires occurred around the first Christmas of WWI, British, French and German soldiers put aside deadly conflict to play football with each other in no man's land; a poignant reminder that there is more that unites us than separates us.
If there's one sentiment sports fans appreciate, it is how people feel about their own team or cause. In the heat of competition, we may share the sentiment of Bill Shankly's famous quote: "Some people think football is a matter of life and death. It is much more serious than that." But when it comes down to it, sports fans know some things are more important than a ball crossing a line. You don't support a team to the exclusion of your decency.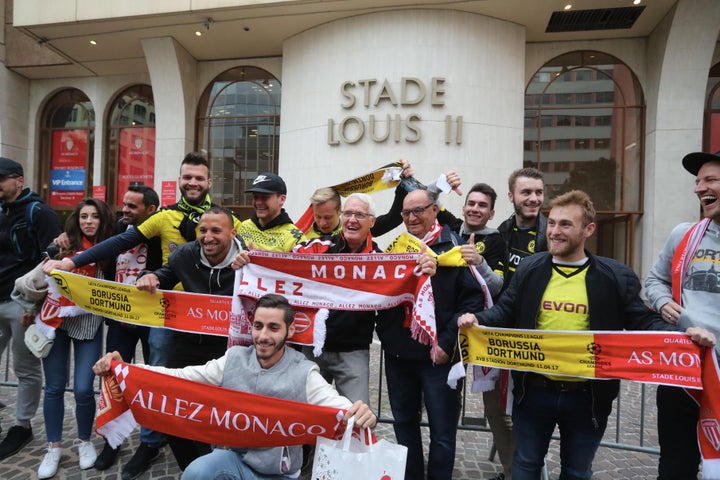 Take the fans of Borussia Dortmund. They had good reason to be traumatised by the events of April 11, when their Champions League quarter-final against Monaco was postponed due to a pipe bomb attack on their team's bus. And yet they still had thoughts for their opponents. Despite the importance of the game to them - a crucial tie in the battle for the biggest prize in European football - they were keenly aware of the position the late postponement would have put Monaco fans in. If they wanted to see the game they would need to stay the night, with all the unexpected expense and inconvenience that would entail.
The hashtag #BedsForAwayFans appeared on Twitter minutes after the 24-hour delay to kick-off was announced, connecting stranded Monaco fans with places to stay the night. A Dortmund hotel, owned by a supporter, offered free rooms for the night.
"Some people think football fans are crazy or violent. But the true values of football is what the Dortmund fans made with their hospitality yesterday," Monaco fan, Stephanie told The Guardian, who, along with her brother and a friend, was put up for the night by a complete stranger.
Adversity can make strange bedfellows of us. When two bombs exploded outside Besiktas' stadium in Istanbul, Turkey, rival fans came out in force in a show of solidarity.
"Right now, Galatasaray fans are with us, Fenerbahce fans are with us," said Veyiz Oguz, a Besiktas coach. "Today, we Trabzonspor fans, Besiktas fans, Galatasaray fans are all united." This, despite the fierce rivalries between the clubs.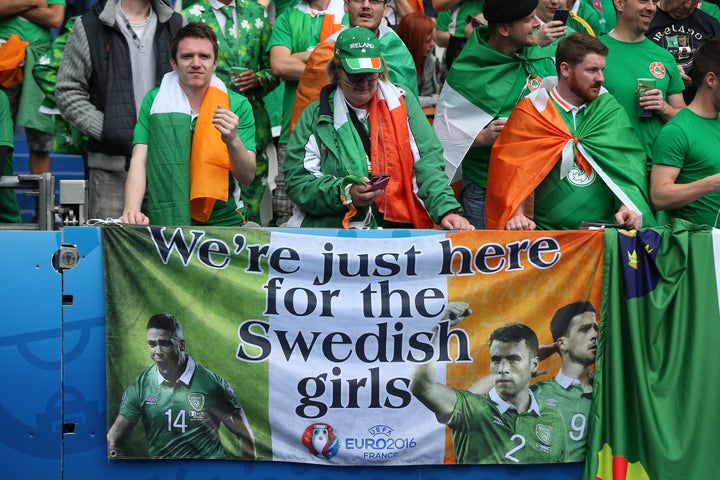 There was a beautiful moment at the 2016 European Championships in Paris when Irish and Swedish fans combined to share the joy of song. Both sets of fans had gathered before their Group match at a tournament that had seen much tension and even violence between other rival countries.
The fans began singing in support of their countries, but then a selection of Swedes started singing ABBA's Dancing Queen. The Irish supporters soon joined in and before long, the two rivals were singing and dancing together like old friends.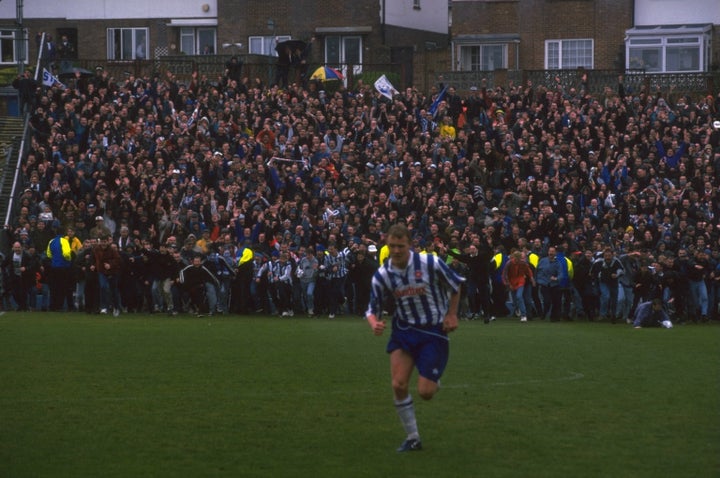 The early days of the internet gave rise to a union of football fans from across Europe to support the plight of one club, Brighton & Hove Albion. In 1997, just 14 years after appearing in the FA Cup Final (where they lost a replay to Manchester United), they found themselves at the bottom of the Football League and in deep financial trouble. Their fans were enraged by their owners plans to sell their ground, with no plans for a new stadium, plus they faced the prospect of non-league football.
It was actually a Plymouth Argyle fan, Richard Vaughan, who posted on Albion's internet forum suggesting that opposition fans get together to show their support for a club in dire straits. The idea gathered pace and a "Fans United" day was arranged for a new football family to express their solidarity.
Fans travelled from Germany and Poland, as well as Newcastle and Torquay, to stand up for Brighton's fans who could witness the extinction of their club. Even supporters of their traditionally bitter rivals, Crystal Palace, came to cheer them on as they beat Hartlepool 5-0 at the Goldstone Ground.
Those goals proved crucial as Brighton escaped the drop on goal difference. Though they couldn't save the ground that had been their home since 1902, they had saved the club. Next season they'll be playing their first season in the Premier League, something that might never have happened without sports fans getting together to show they weren't alone.
So despite the passions and devotions of the partisan fans, sports followers are able to embrace a sense of perspective and see that we share so much more than the things that divide us. Cheering our team is part of our identity, but helping others, as well as sharing celebrations, are a part of our humanity.