Traffic was brought to a standstill in South Yorkshire after three men got out of their vehicles and brawled in the street.
In footage recorded by Jack Manterfield, a man is punched off his feet then kicked while he is on the ground. A third man then comes to his rescue, charging the aggressor from behind.
The fight took place outside Alhambra Shopping Centre in Barnsley about midday on Saturday.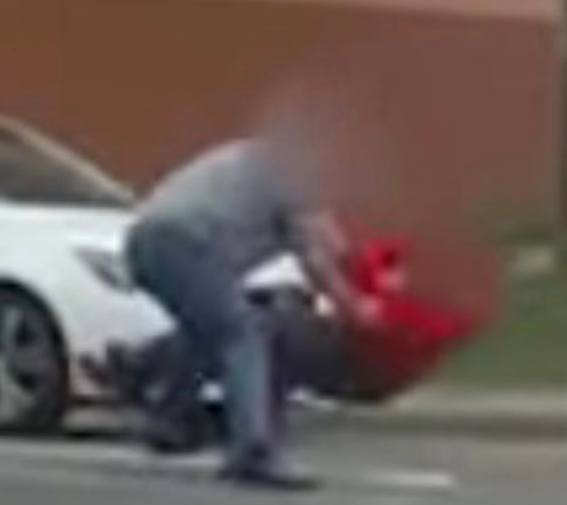 Manterfield, who filmed the fracus from his car, told the Mirror it was "chaos for a while".
"You could see looking around that some of the people watching were really frightened."
Manterfield, who was on his way to collect his five-year-old daughter at the time, said the fight started after the man in grey punched the other man, who was dressed in red.
He added: "They traded a few punches and then started to back off, then the fella in blue comes out of nowhere and pushes the guy in grey to the ground with both hands from behind."
Manterfield, who was about two cars back from the fight, said most of the motorists nearby locked their doors until the fight finished as it "really got out of hand for a while".
He added: "It's not the sort of thing you expect to see in the town centre in broad daylight. They seemed to have no shame.
"I've never seen anything like it."
South Yorkshire Police said it had not received any reports about the incident.