You can always rely on Robbie Williams to provide a few shocking moments, but we doubt Graham Norton was expecting just what came out of his mouth when the singer appeared on his chat show on Friday (30 September) night.
Robbie left the host (and pretty much everyone who was watching) open-mouthed as he regaled them with an embarrassing sex story.
Let's just say it was next-level NSFW. And then some.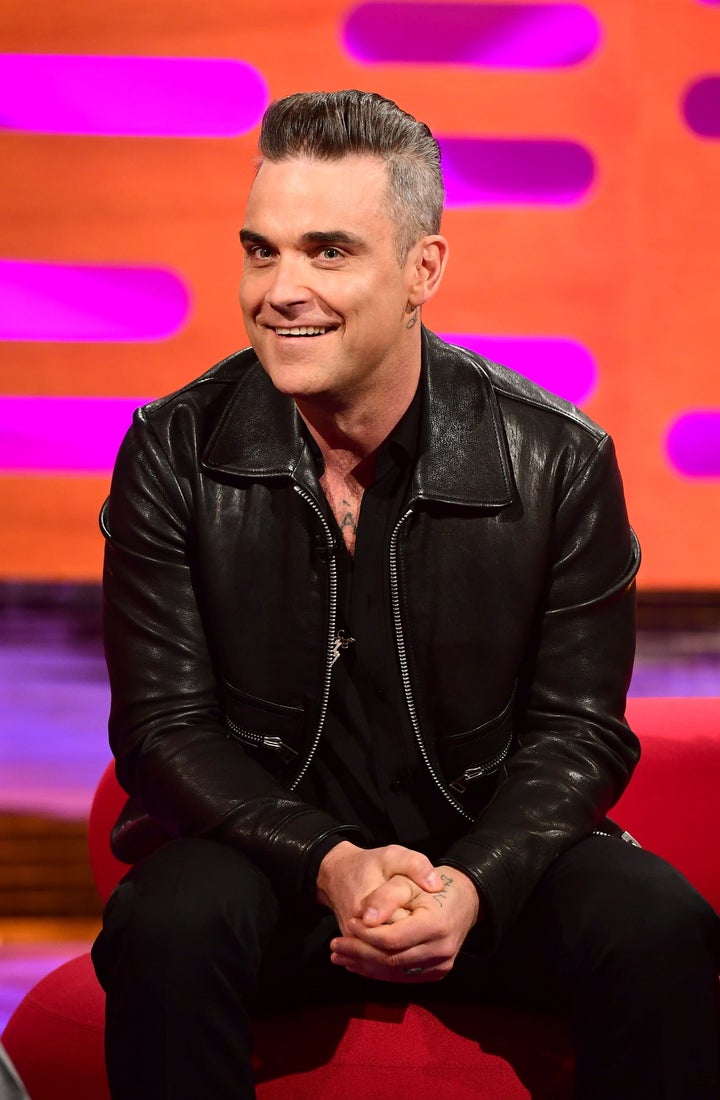 It all started when Graham asked Robbie what the strangest thing he'd ever received from a fan was.
After he cheekily replied with "herpes", he then went on to tell a story that was actually much, much worse.
We warn you know, this gets VERY fruity.
"I'll get in a lot of trouble for telling this story," Robbie began. "Back in the day, I was renting a castle. We were renting it to rehearse in for a tour.
"I was in this big room in this castle. I've got this sleeping bag. I woke up and I was laying on my bed. I was cognizant and I was awake but I hadn't opened my eyes yet. I was getting more and more confused because I could swear there was somebody in my room.
"I could swear that they were tidying up or cleaning or something. Sure enough, I open my eyes and there was a lady at the bottom of the bed. She could have been anywhere from 28 to 58. She's got this headset on, it's got this tape on it and the lead went down to cassette player.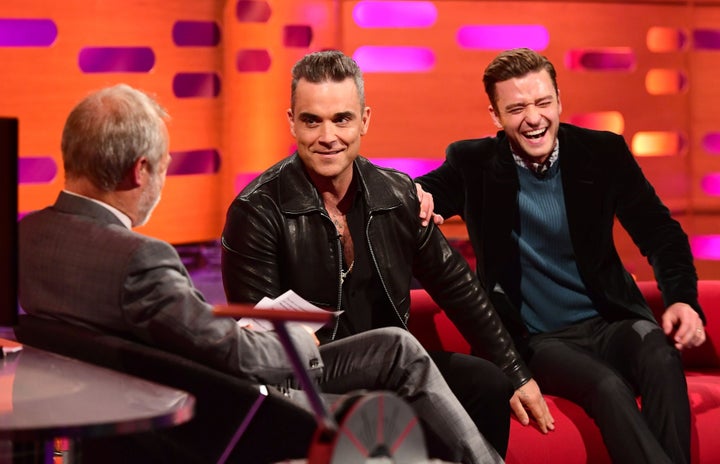 "We were well into the days of CDs at this time and I was like, 'Wow.' But you just woke up so you don't really know what's going on. She looks at me. I look at her. I went, 'Alright?' She went, 'Alright?' She looked on the floor where my underpants were, and she went, 'Calvin Kleins? P*ssy!'
"I'm like, okay, this is definitely really weird. She went, 'Have you got morning glory?' This is back in the day when I used to have morning glory! So I was like, 'Yeah!' She says, 'I'll w*nk you off!' I'm really young and I can close my eyes and pretend it's somebody else, so it's like, 'Yeah, go on then!'
"Anyway, she does the dirty deed and it's confusing. I felt defiled. Off she went on her merry way! That night I was with the lady who ran the castle. I said, 'Your cleaner's weird!' She said, 'We don't have cleaners on a Wednesday.' It was just somebody who had walked in off the street come up and give me a hand job, and then left!"
But if you thought the story was over there, it isn't.
"Cut to like three years later," Robbie continued. "I'm with my band and I'm like [telling them the story]. My guitarist went, 'That's Maureen from the pub! She said she did that but nobody believed her!'"
He also performed a track taken from the record, entitled 'Party Like A Russian', which you can watch in the video below.
Robbie will be back on screens this weekend, assisting Sharon Osbourne in picking her 'X Factor' finalists during the Judges' Houses round.
'The Graham Norton Show' continues next Friday at 10.35pm on BBC One.
Tap the image below to launch the slideshow...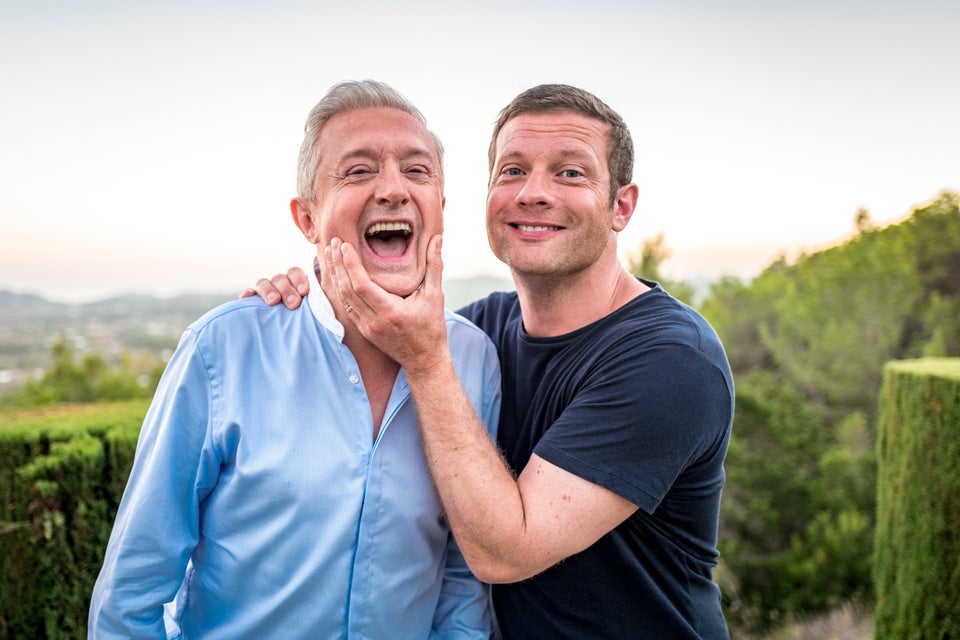 'X Factor' 2016: All The Photos From Judges' Houses