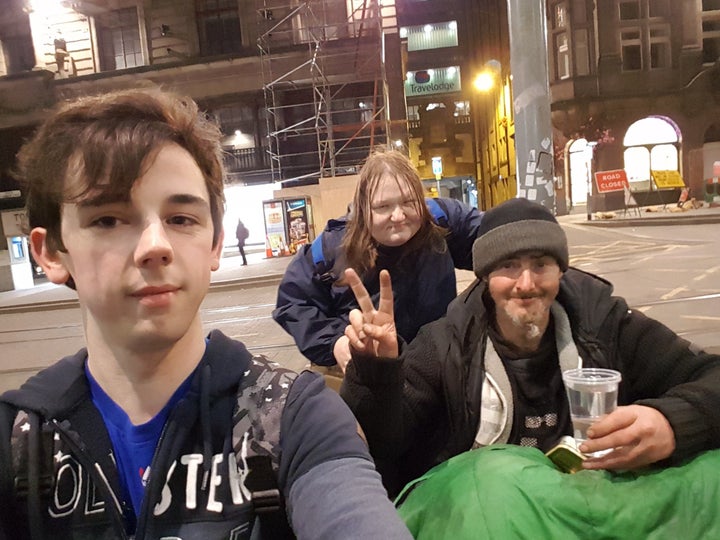 A 24-year-old phone shop worker from Edinburgh has trounced a fundraising target after his efforts to help homeless people were commended by thousands online.
Robert Aitken set up his Just Giving page last month with the aim of raising £500 for the Scottish capital's rough sleepers.
He wrote: "My only ask of this post is to simply look differently at homeless people. They are human beings. The have got feelings. They want the same as everyone else, to live a life of happiness."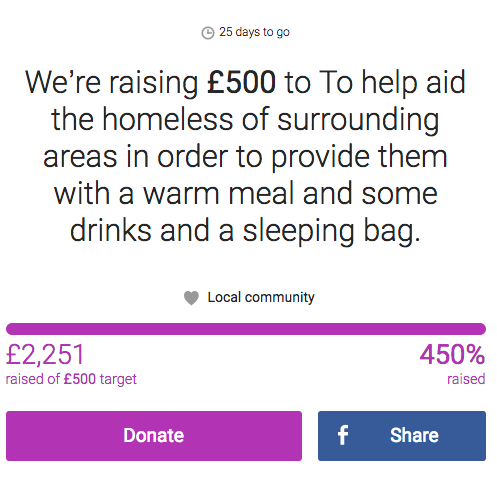 After raising £2,251 as of Wednesday lunchtime, Robert has achieved 450% of his initial target.
And as part of his appeal, he shared an incredibly touching story of his experience helping those on the streets:
I met a man named Davie, his story hit my heart the most. He had been serving his country for 13 years and had to leave because he had PTSD. Coming back to civilization (sic) after so many years at war wasn't easy for him. He began to break down, a grown man breaking down because he has nothing. I became overwhelmed and began to cry myself. I hugged him and said your not alone. These small words can change someones thoughts about life and the future. Also giving them some food gives them that bit of hope that there is decent human beings out there. My mission when I set out was to get a smile on skmeones face and I feel I have achieved this with every person I spoke to tonight.
Robert's story came to light when a post on Facebook went viral, amassing more than 78,000 shares at the time of publication.
Mat Bryant wrote: "To all my contacts, please share!
"This guy's name is Robert Aitken, he is 24 years old (believe it or not) he works for both EE and McDonalds full time working over 60 hours a week.
"The bags he is carrying are full of food for the homeless of Edinburgh, he pays for this from his own pocket and asks for nothing in return, he does it every Friday.
"Let's get some support for this great guy."
Some 363 rough sleepers were recorded on the streets of the Capital in one evening.
After his cause went viral, Robert said on Tuesday: "Thank you to everyone for their support.
"To see everyone come together under one cause is fantastic. So far because there is so much attention from this the local newspaper in Edinburgh has been in contact and wants to raise awareness.
"You guys and girls made this possible."
Click here to visit Robert Aitken's appeal on Just Giving.