The rock chick look made a major resurgence on the autumn/winter 2016 catwalks, with nods to rock'n'roll hedonism taking centre stage on almost every runway - from Marc Jacobs to Burberry.
Makeup artist-turned-cosmetics mogul Charlotte Tilbury has an entire collection dedicated to the aesthetic, naturally dubbed 'The Rock Chick', paying homage to Kate Moss in lipstick form (Ms Moss herself lists Anita Pallenberg's Rolling Stones-era style as a major beauty influence).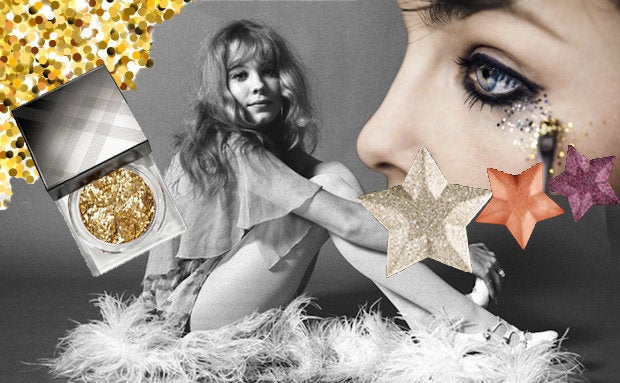 Arguably two of the most iconic muses in music, still sparking trends today, are Pamela Des Barres and Bebe Buell - who both part-inspired the character Penny Lane in Cameron Crowe's cult film 'Almost Famous'.
Des Barres, the self-proclaimed "world's most famous groupie" (and to her credit, she actually is), became a celebrity in her own right after recounting tales of trysts with rock royalty Mick Jagger, Jim Morrison and Keith Moon in two New York Times bestselling books.
Her first autobiography is the moniker for Essie's sell-out red nail polish shade, 'With The Band', and her sixties portraits frequently feature on the hair and makeup moodboards for fashion labels like Felder Felder.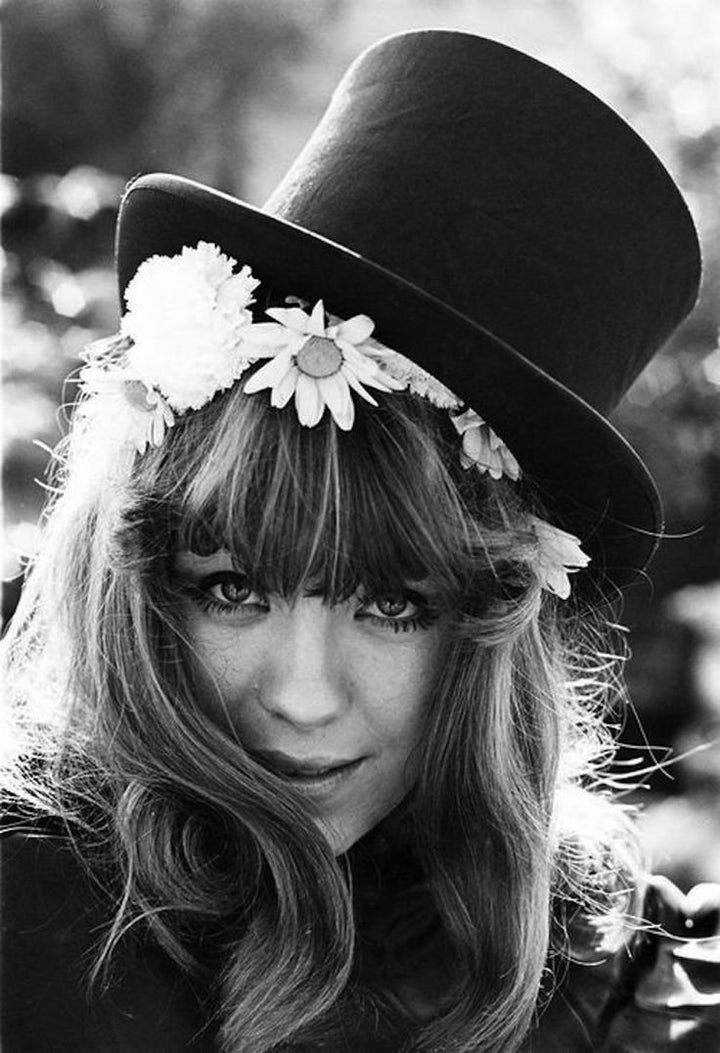 So what's behind our 'I'm With The Band' obsession?
"It's all about the attitude," designer Annette Felder says. "For us that's what we feel inspired by - that edginess." Des Barres and Buell also credit the timeless allure to a carefree spirit.
"I think the term rock chick is more about an attitude than an actual look," Buell - the former fashion model and love interest of Iggy Pop and Steven Tyler (with whom she has a daughter, Liv Tyler) - tells The Huffington Post UK.
"It's not like you're trying," Des Barres adds. "People gravitate to that. That's what draws a man to you."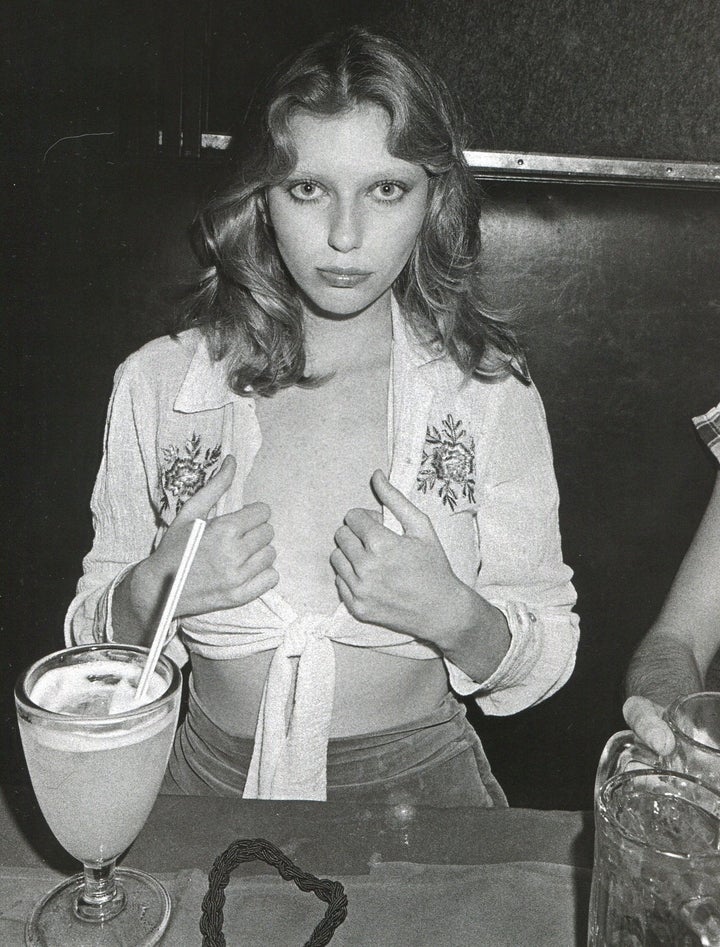 'Groupie' beauty as we know it today may be somewhat formulaic - smouldering kohl-lined eyes, lashings of mascara, just-kissed nude lips and beachy waves - but the mussed-up, anti-effort element adds a devil-may-care sensuality.
Think Bianca Jagger astride a white horse in Studio 54, the fast girls and faster guitars on the Sunset Strip, Kate Moss hanging off Pete Doherty's arm at Glastonbury and still looking like the most beautiful woman to ever don a pair of wellies. Always in vogue, but never pristine (and for good reason, at that).
With the new season is officially upon us, we've compiled the ultimate guide to translating those AW16 trends into wearable looks. Consider this your backstage pass to rock chick beauty...
Bedroom Eyes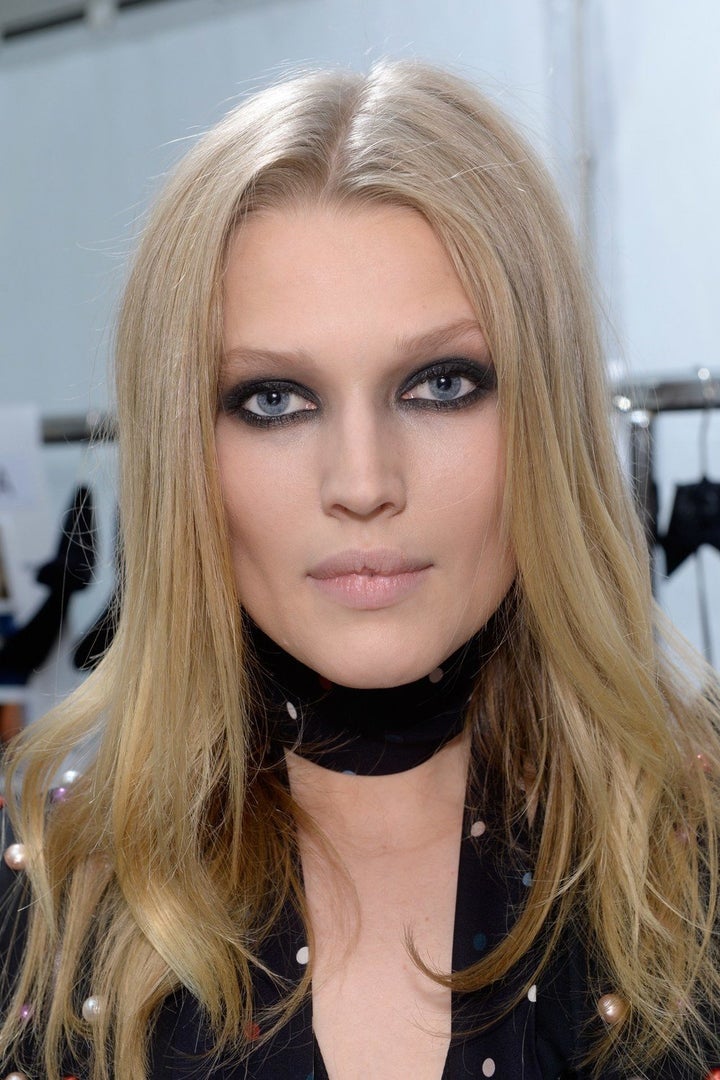 NARS makeup ambassador Andrew Gallimore tells HuffPost UK the trend for rock'n'roll eyes was interpreted in several different ways this year.
"Roberto Cavalli and Versace kept things traditional - smudged black eyeliner, stripped back skin and no lip.
"They really turned the volume up to 11 for Marc Jacobs, taking inspiration from rock lord Alice Cooper with bold black eyes, mixing graphic and gothic."
Artist Tom Pecheux also created a more wearable look at Elie Saab, with intense-yet-refined 'chic-rock' eyes (pictured above).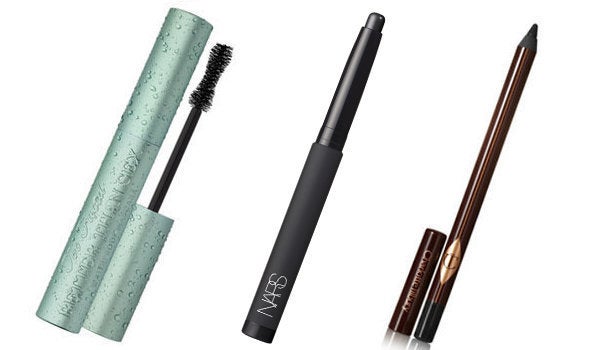 To recreate the slept-in, feline feel, Gallimore marries sharp liquid or gel liners with smudgy pencils and cream-shadow sticks.
He also suggests trying eyeshadows (like the NARS Duel Intensity range) that can be used wet and dry, for a contrasting finish.
Or take a tip from Des Barres' beauty book and use liquid eyeliner to create a super sixties feel: "I used to draw on my own Twiggy Mod look," she tells me.
Mascara should always be waterproof, of course (for when your wedding to Axl Rose gets washed out by November rain and you still need to look like a supermodel).
Celestial Touches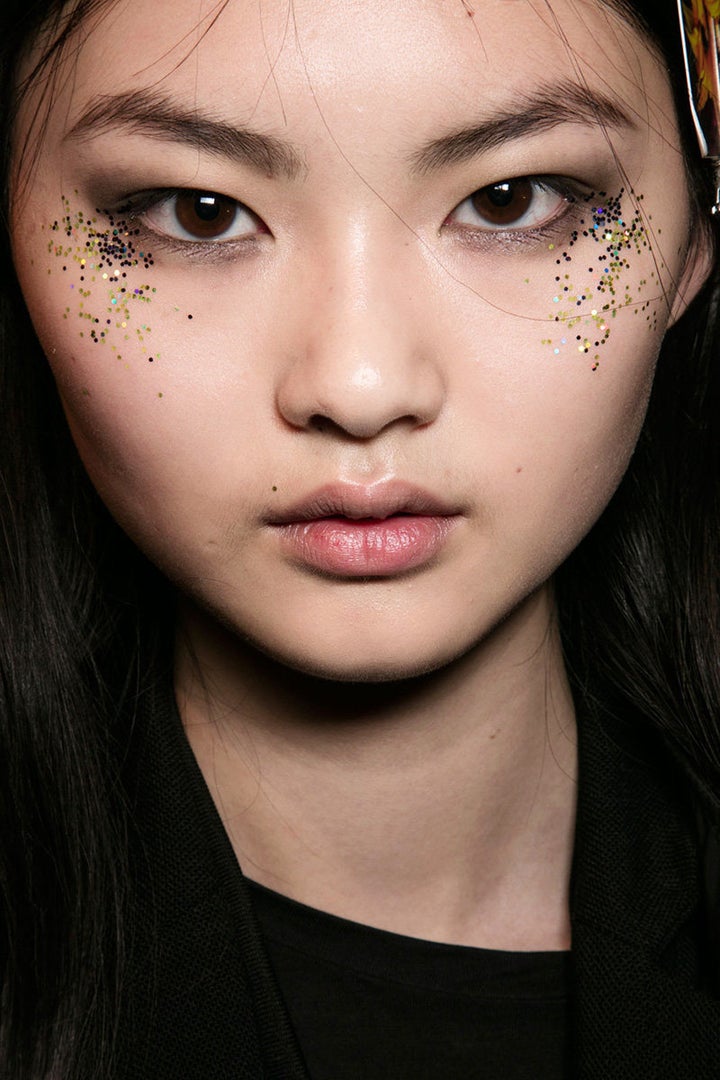 Burberry and glitter was an unexpected mix on the February catwalk. Makeup artist Wendy Rowe turned festival fodder into cool Brit beauty - creating an undone opulence with the brand's new Shimmer Dust diffused down models' cheeks.
Sparkle was also on show on brow bones at Giambattista Valli, dramatic sweeps across the face at Opening Ceremony, and subtle shimmering eyeshadow at Jenny Packham.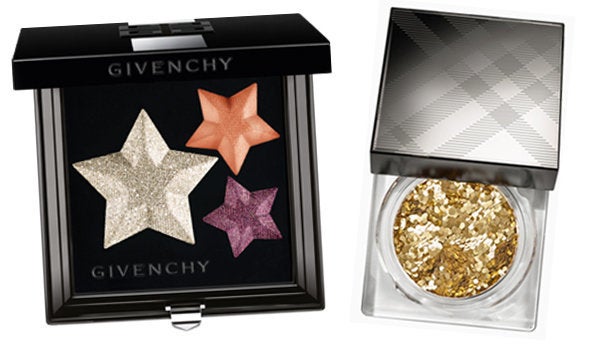 Glimmering makeup began to spellbind in the sixties, when - as British Vogue writer Susan Irvin explained in the magazine's centenary issue - "beauty became a form of play".
In her groupie heyday, Des Barres would use eyelash glue to affix sequins and rhinestones around her eyes in the shape of flowers and stars - which would later inspire the legendary 'star makeup' of KISS band member Paul Stanley.
"I wanted to really stand out and make a vivid statement of who I was," she says. "How you deck yourself out really is a reflection of your inner being."
Buell also recalls experimenting with new eyeshadow tricks alongside the late, great David Bowie in the seventies - to whom Givenchy paid a touching tribute with its new star-spangled Le Prisme palette (above).
Hair With 'Sexture'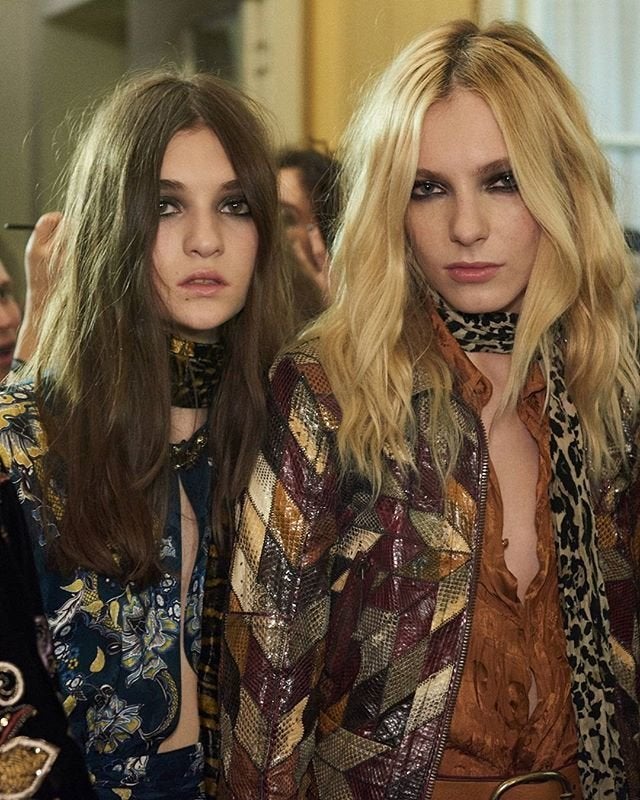 Centre partings, tousled volume and effortless waves lent a just-rolled-out-of-bed sexiness to so many of this season's catwalk hairstyles.
"It's hair that has been slept in after the party, then caught in the rain the morning after, and left to dry on the journey home," hair guru Sam McKnight told Harper's Bazaar backstage at Burberry AW16.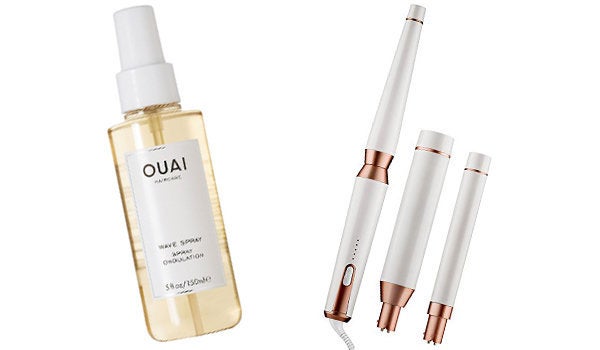 This next-level bedhead is now officially known as 'sexture', a term coined by NYC-based hairstylist Kat Zemtsova and heavily influenced by the other Pamela - Baywatch-epoch Pammy.
Zemtsova recommends swapping traditional salt spays (crunchy strands, no thank you) for the rice protein-enriched Ouai Wave Spray, and using different sized curling barrels to add messy, non-uniform waves.
Her top tip? "Jumping around" and "flipping hair upside down" to create separation and movement. Just envision yourself as a Whitesnake video girl.
Come-Hither Scents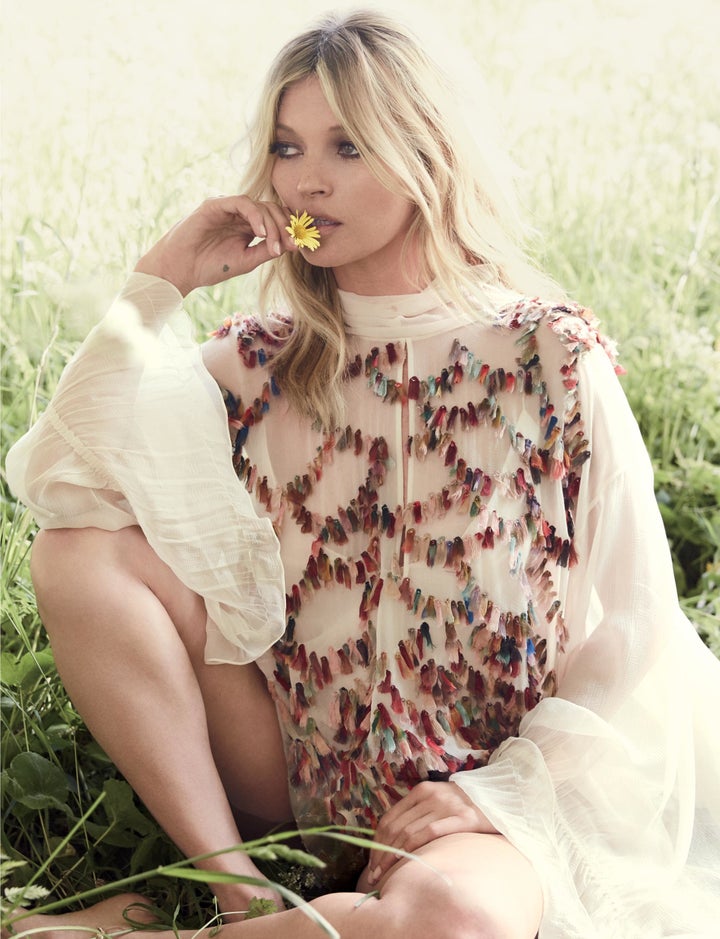 For Tilbury's first foray into fragrance - Scent of a Dream, released this August - Moss was the obvious choice to front the campaign
The perfume claims to lend the wearer Moss' "magnetism" for the evening, thanks to a bewitching blend of erotic florals (tuberose, jasmine, patchouli) and pheromone-mimicking base notes.
Both Tilbury and Des Barres believe in the seductive power of patchouli: "I love all those hippie scents," Des Barres tells me, while Tilbury credits the scent for the free love movement: "I have a theory that's why everyone was bonking in the sixties," she says with a wink.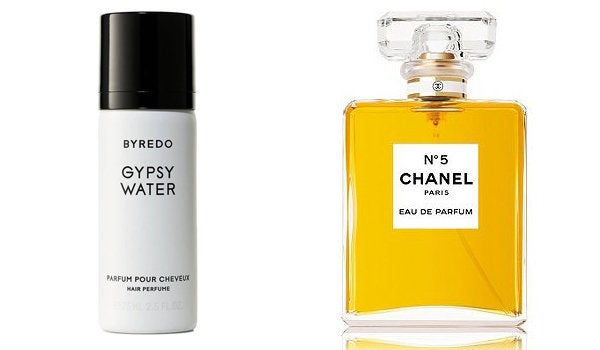 For extra scent-appeal, Buell swears by the art of layering - using Chanel No.5 as a base with a musky fragrance on top.
"David Bowie always told me how good I smelt," she tells me. "He said to me he had never smelt Chanel smell like that on anybody!"
Her secret to scent mixing all lies in the choice of perfumes: "You can't mix two heavy scents or it's overwhelming - make sure the other is light and delicious."
Apply to your pulse points, the back of your neck, and your navel - a trick Buell picked up from her "babydaddy" Steven Tyler.
Related
Before You Go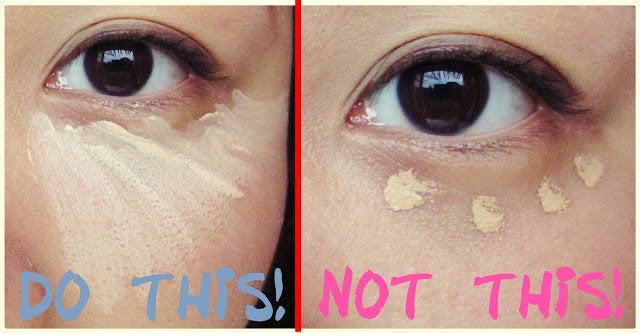 Life-Changing Beauty Hacks