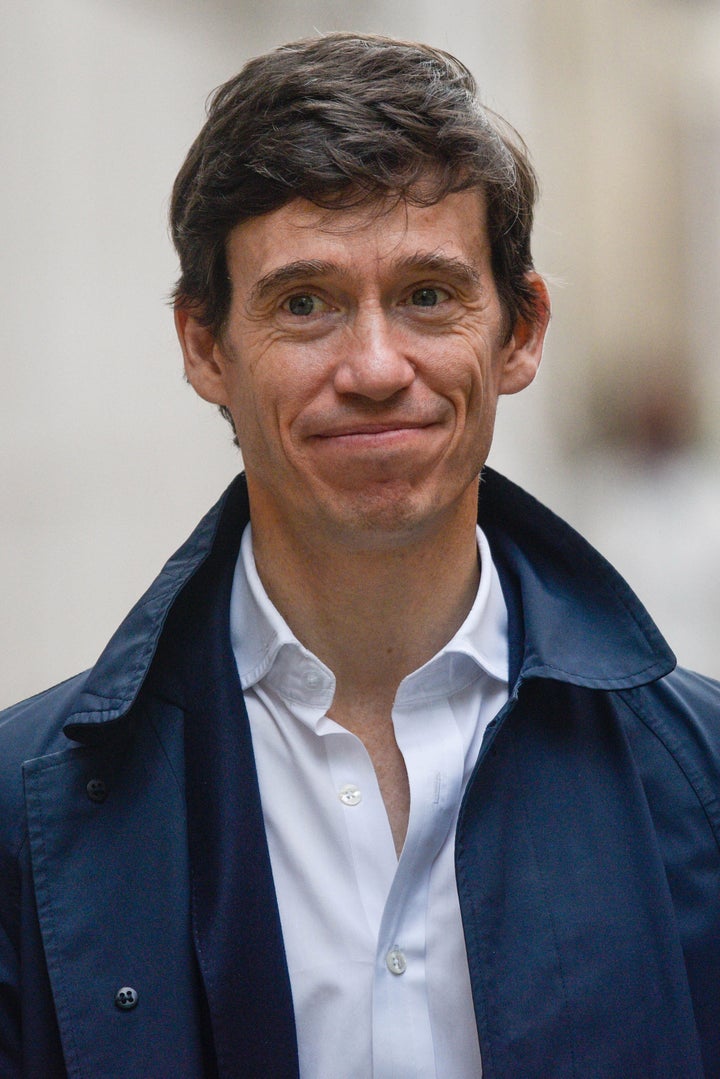 Rory Stewart has ruled out wearing a stab-proof vest during his pre-election walking tour of London ahead of his bid to become the capital's mayor.
There have been more than a hundred violent killings in London in 2019 alone, but the mayoral candidate said he would "not hide" from one of the city's key issues.
Stewart, a former cabinet minister, revealed live on-stage on Friday that he was resigning from the Conservative Party and said he would be standing down as an MP at the next general election.
Over the coming weeks the 46-year-old is planning to recreate his walk across Afghanistan in 2002 – which the ex-diplomat wrote about for a travel book – by touring each borough of London on foot as part of a listening mission before the campaign kicks-off.
He said he had been in more dangerous cities in the past but that the capital was "not as safe as it could be", and described how he had previously come across a man who had been "stabbed to death" in Tower Hamlets.
However when asked by PA whether he would wear a stab-proof vest during his walking tour he said: "No, no, no. I'm somebody who's worked in cities quite unlike London. I've worked in Baghdad, I've worked in Kabul. London is not like that.
"But it is also a place which is not as safe as it should be. We really need to make this city safer.
"But the way to make the city safer is not for mayors or mayoral candidates to hide from these situations.
"It's to get out and meet people and listen and learn from those communities."
The former prisons minister said he wanted to see more police, both in terms of overall numbers and the amount of officers "on the streets".
But he said his policies for tackling the rise of street stabbings would be centred on information from the communities who had been worst affected by the rise of knife crime themselves.
The bookies quickly put Stewart as the second favourite, behind incumbent Labour Mayor Sadiq Khan, to win in 2020.
If he did so, he would become only the second Independent candidate to be installed at City Hall after Ken Livingstone won in 2000, having been ousted at the time by Labour for standing against the party's candidate.
Speaking on BBC Radio 4 on Saturday morning, Stewart said: "I think British political parties are dragging towards the extremes. I think there is a gaping hole in the centre…
"I'm obviously not a partisan of Sadiq Khan's or indeed of any political party – I think that mayoral roles can be done very well by independents.
"And I think the danger of mayors being part of political parties is they carry the whole damage and the baggage of those manifestos with them.
"I would like to be a mayor of London that can really focus on London's interests rather than being tied to Jeremy Corbyn or Boris Johnson."