The final series of Ross Kemp's 'Extreme World' begins airing on Sky One tonight (Sunday 9 July) and the actor-turned-broadcaster has discussed the one thing that could have made the programme's series opener very different.
The final six episodes will see Ross tackling a wide range of topics in far flung destinations, with the series premiere showing Ross's exploration of America's race issues, travelling to Texas in the weeks after the 2016 US Presidential Election was held.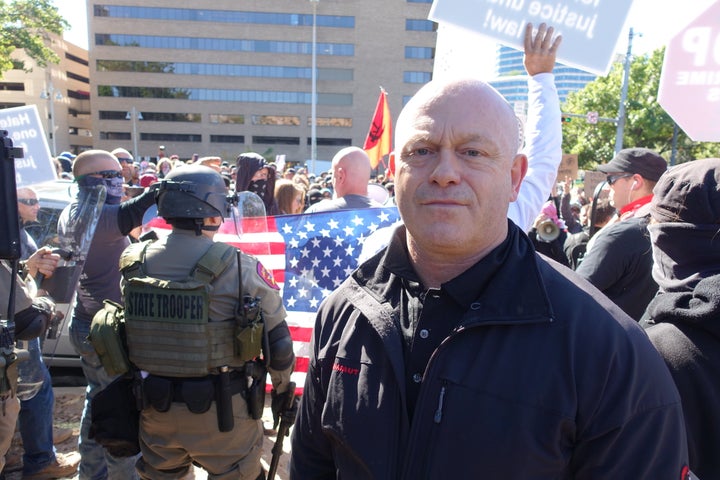 Speaking to HuffPost UK, the star has said that had the result not gone in Donald Trump's favour, the resulting documentary could have been "totally" different.
Explaining what the political and social climate was like during his time there, Ross said: "The election had just happened, we were there just days after, way before he [Trump] was inaugurated.
"[In Austin] People were hysterical, I don't think a lot of America could believe the result. Obviously for us, with our purposes of making a documentary, it was a right result because I honestly believe that what we found is true.
"The organisations that would normally be on the periphery of society, like the guerilla mainframe and the KKK, are less so now because of that election result.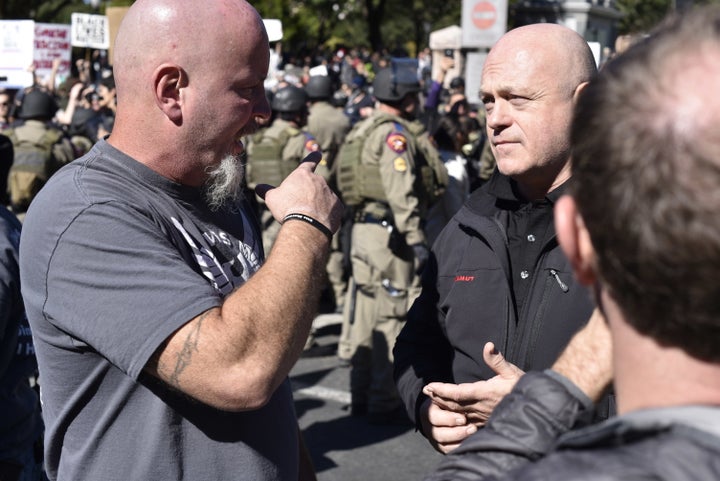 "I think they have been given a far wider platform and sadly a platform that could seep into main frame political views, if we aren't careful."
When asked if a win for Hillary Clinton would have led resulted in a very different documentary, Ross admitted: "Totally. I don't know what we would have done actually."
"Whether it be Hillary or Trump [who won], there are clearly more race hate groups in Texas today and they're on the increase," he continued. "I think the division that exists in the USA, in terms of racial divide, has grown wider and sadly that grew under a black President. I'm not blaming him for it, but it's a fact.
"And there are more guns out there. If you're 90% more likely to be shot dead by a police officer if you're young and black, there has to be an issue there."
'Ross Kemp: Extreme World' airs on Sunday 9 July at 9pm on Sky1 and will be available on NOW TV.