Here, she shares her five must-have items from her go-to liquid eyeliner to the one ingredient she swears by both for baking and beauty.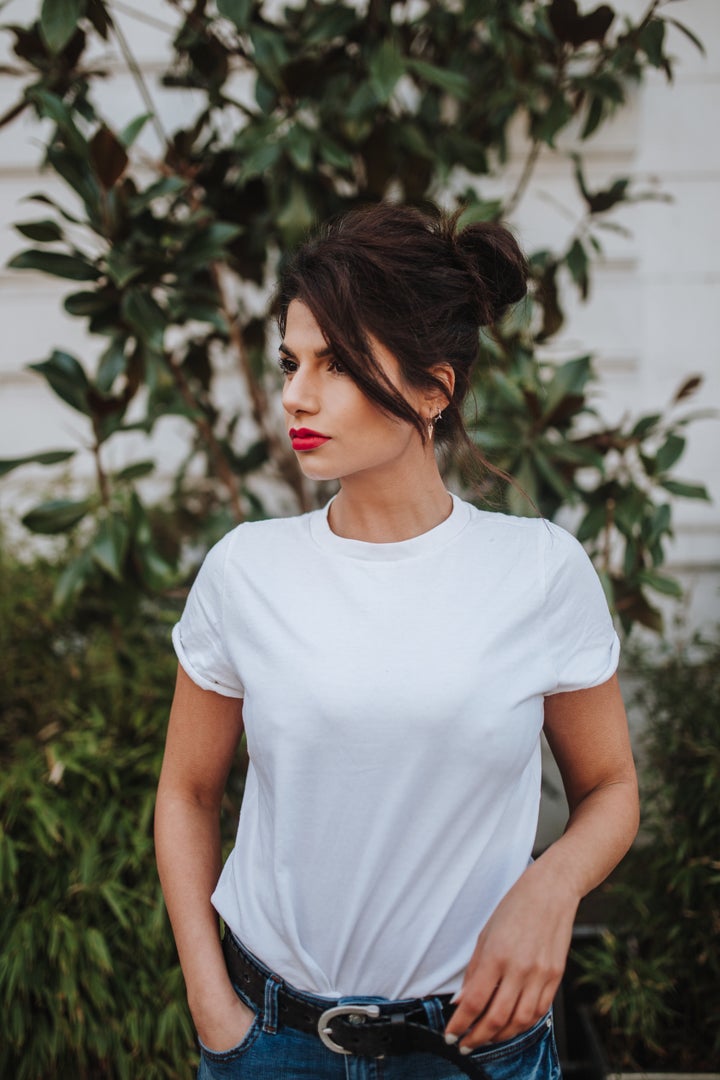 During Bhogal's time on Bake Off, a question she got asked all the time (apart from "what are you going to bake for me?") was about her liquid eyeliner. What was this glorious product that managed to withstand the sweat and tears of the tent?
"Most people think it's going to be ridiculously expensive or high end, when actually it's just good old Collection liquid eyeliner. Out of everything that I've tried, this is the one that will stay on all day and has that pigmented black colour."
Bhogal won't be without her reusable water bottle – whether she's in the gym or travelling. She rarely drinks hot drinks. Instead she's "obsessed" with drinking very cold water. "I'm going to sound like a diva now – I know I'm no Mariah Carey, but I hate drinking room temperature water. It's so vile," she laughs.
She's had it for so long now, that she feels guilty if she has to buy a bottle of water. "It's just plastic I don't have to use." The only downside to lugging the bottle around is it's quite heavy, but she's more than prepared to put up with that for the benefit of the environment.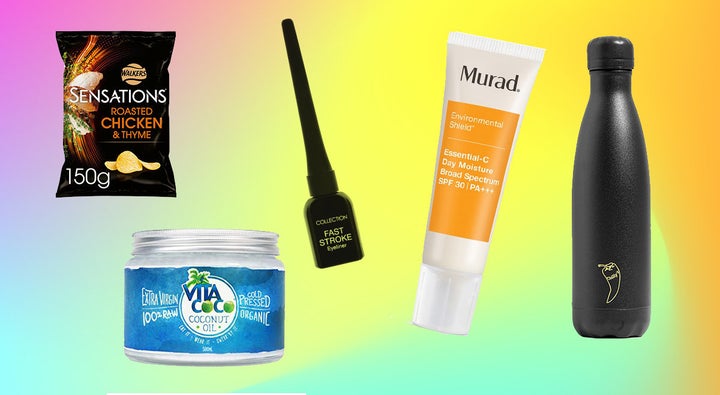 Bhogal describes coconut oil as an "awesome all-rounder", which she swears by as both a beauty product and baking product.
The 30-year-old reaches for the coconut oil if she runs out of makeup remover or body moisturiser, and uses it to control her eczema – which flares up if she eats too much dairy (not ideal for a baker). She also prefers to use coconut oil instead of butter in her baking.
"It goes from lining my face to lining my cake tin," she laughs. "It's brilliant."
"I talk a lot about health and wellness. But I am such a crisp fiend," she reveals. "I think I get crisp withdrawal symptoms if I don't have a pack."
Her favourite flavour is Walkers Roast Chicken Sensations. "The best thing about that flavour is you can't get them in small bags," she says, adding that she's a bit dismayed by the larger bags being described as family packets: "I don't know why Walkers thinks it's a family bag. They need to up their game or rebrand them, cos I'm eating them as a family of one. It's not right."
"This recommendation is a little more pricey but my skincare is so important to me, because of sweets and bakes I eat," she says. "So the one thing I swear by and I have for the past few years is anything by Murad."
Bhogal bigs up the City Defence line, which has an SPF barrier and protects from environmental ageing. She recommends the starter kit as a good, slightly more affordable way to try out the range.
We all work hard to earn our money – so it shouldn't feel like hard work to spend it well. At HuffPost Finds we'll help you find the best stuff that deserves your cash, from the ultimate lipstick to a durable iron to replace the one that broke (RIP). All our choices are completely independent but we may earn a small commission if you click a link and make a purchase.