Actor Ruby Rose has deleted her Twitter profile and limited comments on her Instagram after a backlash over her casting as Batwoman.
The Australian, who identifies as gender fluid, confirmed last week that she would make history by playing the first ever openly gay superhero, in an upcoming US TV series.
Many fans celebrated her casting as Batwoman, but a vocal minority expressed doubts over her suitability for the role, prompting her to quit Twitter.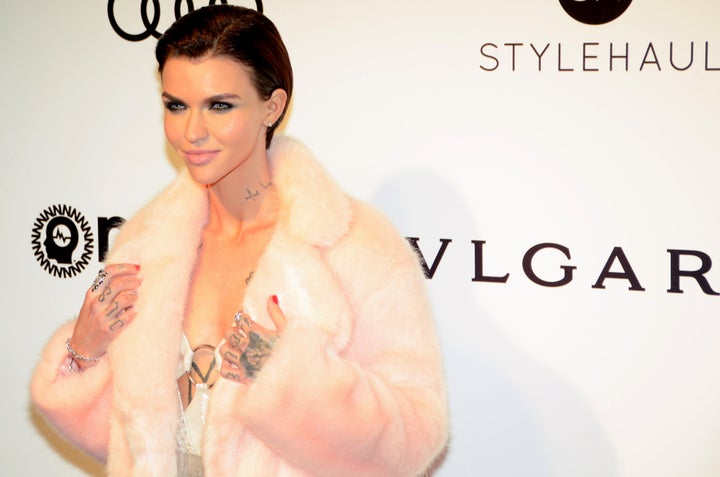 In her final post, Ruby dismissed the criticism as the "most ridiculous thing", writing: "Where on earth did 'Ruby is not a lesbian therefore she can't be Batwoman' come from," she said.
"I came out at 12? And have for the past 5 years had to deal with 'she's too gay' how do y'all flip it like that? I didn't change. I wish we would all support each other and our journeys."
She continued: "When women and when minorities join forces we are unstoppable... when we tear each other down it's much more hurtful than from any group. But hey/ love a challenge I just wish women and the LGBT community supported each other more.
"My wish was we were all a little kinder and more supportive of each other...Sending everyone my love and gratitude, it's been a rollercoaster of a year, this month especially."
She added: "I am looking forward to getting more than 4 hours of sleep and to break from Twitter to focus all my energy on my next 2 projects. If you need me, I'll be on my Bat Phone."
Last week, Ruby declared that being cast as Batwoman was a "childhood dream".
The series - for The CW Network - will see her play Batwoman and alter ego Kate Kane, and it is expected to air in late 2019/early 2020.
Batwoman/Kate Kane has been openly gay in the comic series since 2006, in an effort by DC Comics to make its publications more diverse.
Ruby's debut as Batwoman will air in an 'Arrow' crossover episode with other characters from the DC Comics universe.
She is the latest of several female stars who have deleted their social media accounts, following harassment from fans.