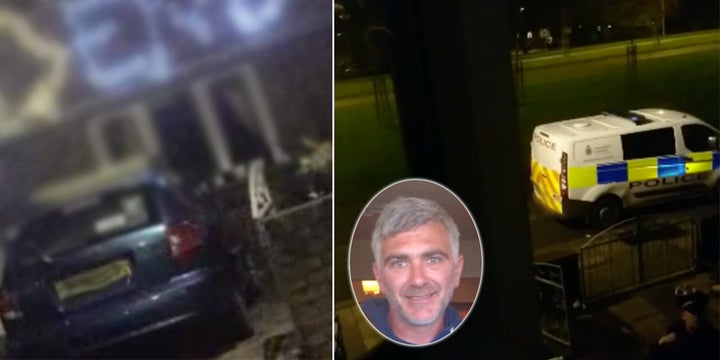 A Blackpool man's controversial choice of Christmas illumination has sparked fury from local residents and a late-night visit from the police.
Steve McGawley was confronted by officers at his home in the seaside resort on Monday night and filmed the encounter through a first-floor window.
The Blackpool Gazette reported the controversy began when the 47-year-old joker used fairy lights to depict a flashing penis on the wall of his house.
Alongside the penis was a festive bell complimented by the word "end" in giant letters.
The video, below, contains some strong language.
One police officer told McGawley: "You can either take it down or you can be charged with a public order offence."
In the end McGawley was arrested on suspicion of a public order offence and fined £90 via a penalty notice for disorder.
The Gazette spoke to local residents who were furious with McGawley's choice of decoration.
John Madden commented: "It is unacceptable; children will go past this house and see this and think this is acceptable. It isn't."
While Peter Allen-Rogers said: "What does amaze me is some people find this acceptable. "If this was my neighbour it wouldn't be up for long. What is the point of it? All it does is show how low morality in this country can go. A lack of respect for neighbours and people in general."
Yet some residents said they would organise a whip round for McGawley's fine.
Bah! Humbug? Perhaps not.
Popular in the Community