New York City's (NYC) hot dog stands are a regular feature of city life, but getting a permit to operate one can be extremely hard, and costly.
NYC needs to restrict the number of hot dog stands to prevent the streets from being overrun by them.
According to the website Viewing NCY, there are only 3,100 hot dog licences in NYC. Some people have reportedly been on the waiting list for a permit for 20 years.
But there's no waiting list for permits for stands in the city's parks. Instead, these licences reportedly go up for auction every five years. Prices can get really, really high.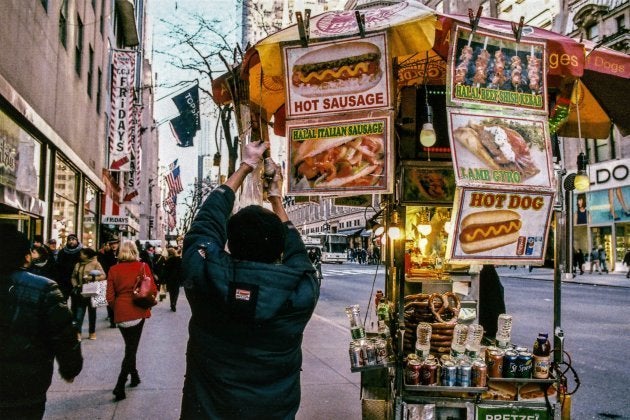 The cheapest available licence in NYC is for Inwood Park, for just $700 (~R9,500) per year. But there's not much money to be made here, and one owner reportedly makes, at the most, $5,000 (~R67,400) per year.
But for the more profitable ones, like ones inside Central Park, the prices rise dramatically. To park your cart outside the Metropolitan Museum of Modern Art, you will pay $125,170 (R1.7-million) for a licence, according to Viewing NYC. That price has reportedly once topped $400,000 (~R4.5-million).
From there, the prices only increase. The most expensive licence to be had is outside the Central Park Zoo, for $289,500 (R3.9-million) per year.
With lots of foot traffic, long hours, and the cheap price of making a hot dog, hot dog stand owners turn a profit of about $100,000 (~R1.34-million) per year.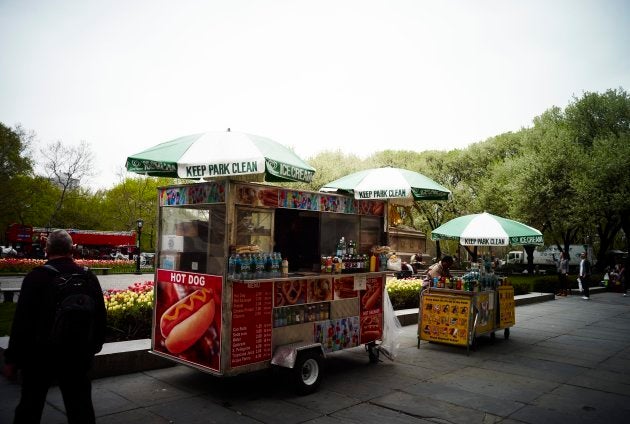 But it's not always easy. In 2013, the New York Times reported that Mohammed Mastafa from Queens, who owned a card near the Central Park Zoo, had to sell about half a million drinks and food to break even.
The high number of visitors to the city means that the stands can be profitable, and the prices vendors are prepared to pay for the stands has reportedly tripled in the last 10 years.
But the industry can be volatile. Many lost their businesses when parks are shut during natural disasters like Hurricane Sandy, and construction in and around the city also reportedly affects the business.
Related