Police officers around the world are rising to the challenge to show off their best dance moves.
The latest officers to take part in the craze are these Scottish constables, who fittingly chose Edinburgh Castle as the backdrop upon which to strut their stuff.
Naturally there was a tartan-clad bagpiper on the scene and the officers threw in snippets of the Highland Fling to jazz up their efforts.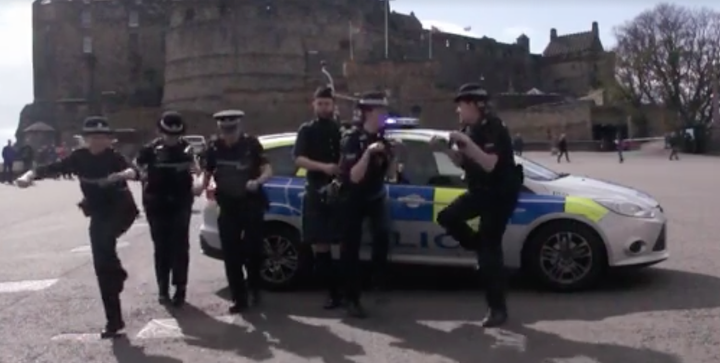 It came in response to a challenge which originated from police in New Zealand as part of a recruitment drive.
The New Zealand force released a video of officers doing the "running man" dance and threw down the gauntlet to other forces around the world, including the NYPD, to do the same.
Police Scotland posted the video, which includes officers dancing in front of a police car at Edinburgh Castle, on Twitter and Facebook stating: "We accepted #RunningManChallenge from @NYPDnews and pass it to @metpoliceuk @TorontoPolice and our own @PolScotCollege."
The clip had been viewed more than 599,000 times by Thursday morning.