The show's return has been long awaited, after filming on the new series was briefly halted earlier in the year. But with the new episodes set to begin airing in January, we've now been introduced to the contestants who'll be vying for the title of the UK's next Drag Race superstar.
It's also been announced that a one-off special, Queens On Lockdown, will air mid-season, following the queens during the break in filming.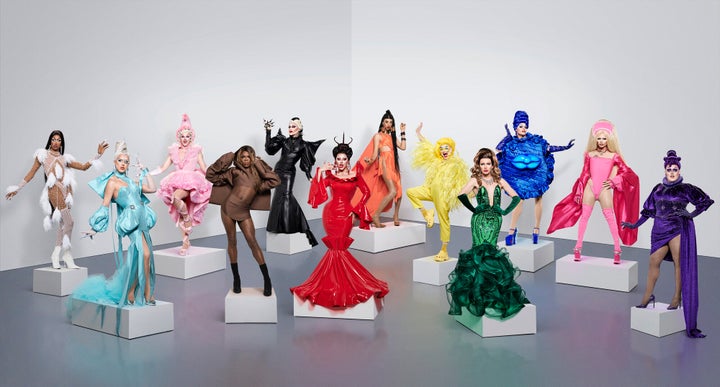 With a mix of talent from around the UK, the 12 new queens are as eclectic as you'd hope, with some specialising in comedy stylings and dance performance, while others are more proficient in makeup and fashion skills.
Do you want to get to know them all a little better? Go on, then…
A'Whora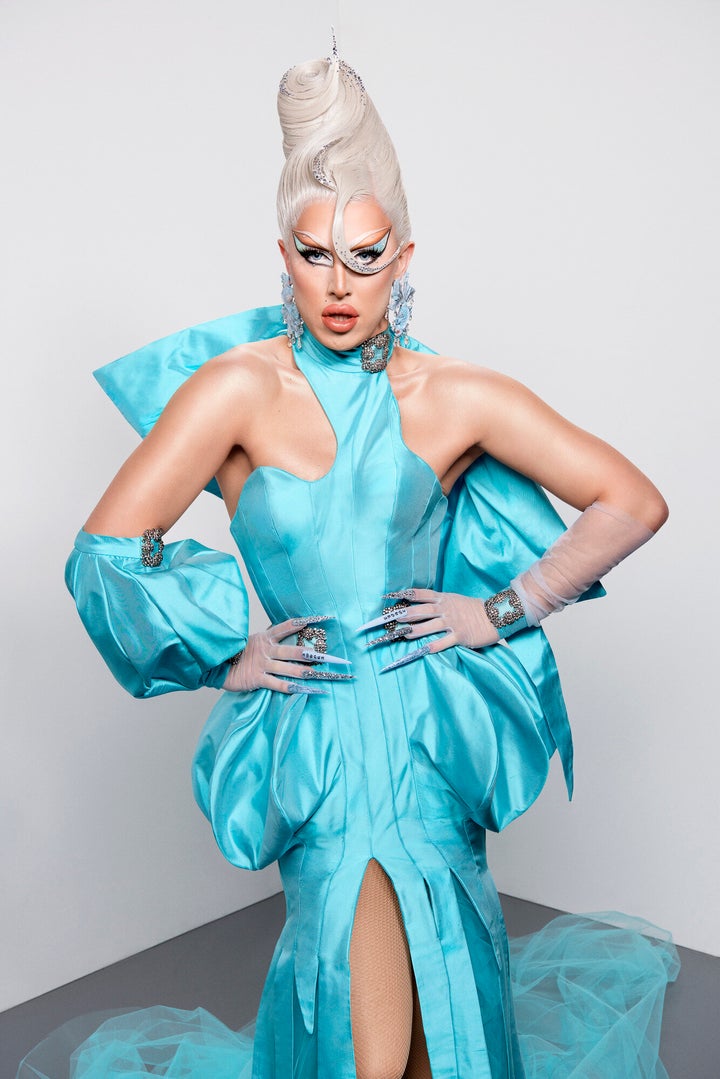 From: London (via Nottinghamshire)
In her own words: "I'm a fashion designer and A'Whora is my muse, best friend and alter ego. She is well known as a fashion queen, but I'm here to prove she's so much more than that.
"She is striking, she has presence, and you will never see her in a High Street dress. I'm gagging at the thought!"
Asttina Mandella
In her own words: "I am known for giving very extravagant MTV-style performances. I have up to twelve dancers with a big concept show. There are lights, and pyrotechnics and extravagance. It's very interactive, sometimes with a bit of comedy.
"I have worked with Little Mix, Pussycat Dolls, Melanie C, Sophie Ellis-Bextor, Fleur East, Kayne West at the Brits. Now it's my time to be on the poster and get the headlines."
Bimini Bon Boulash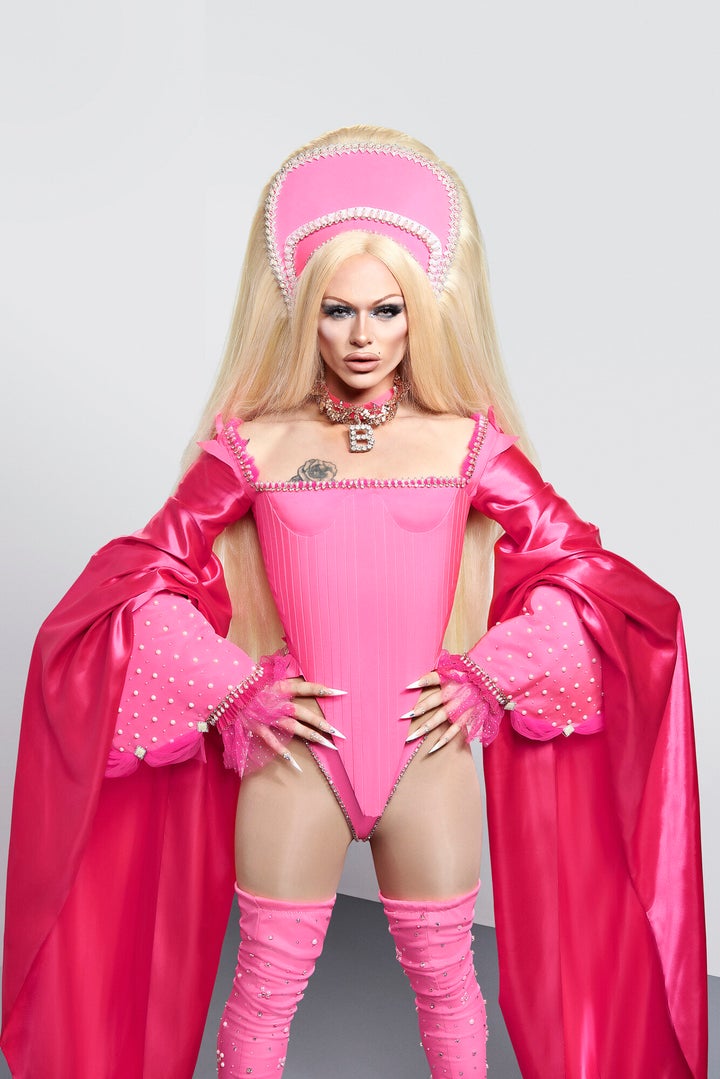 From: London (via Norfolk)
In her own words: "I would never fit my drag into one box! I like to mix the ridiculous with a bit of topical news.
"I've got a lot of different acts. Some are burlesque, some are political, some are me being covered in oat milk, with a strong vegan message behind it. I'm mainly silly, which is what I love about drag. Expect the unexpected!"
Cherry Valentine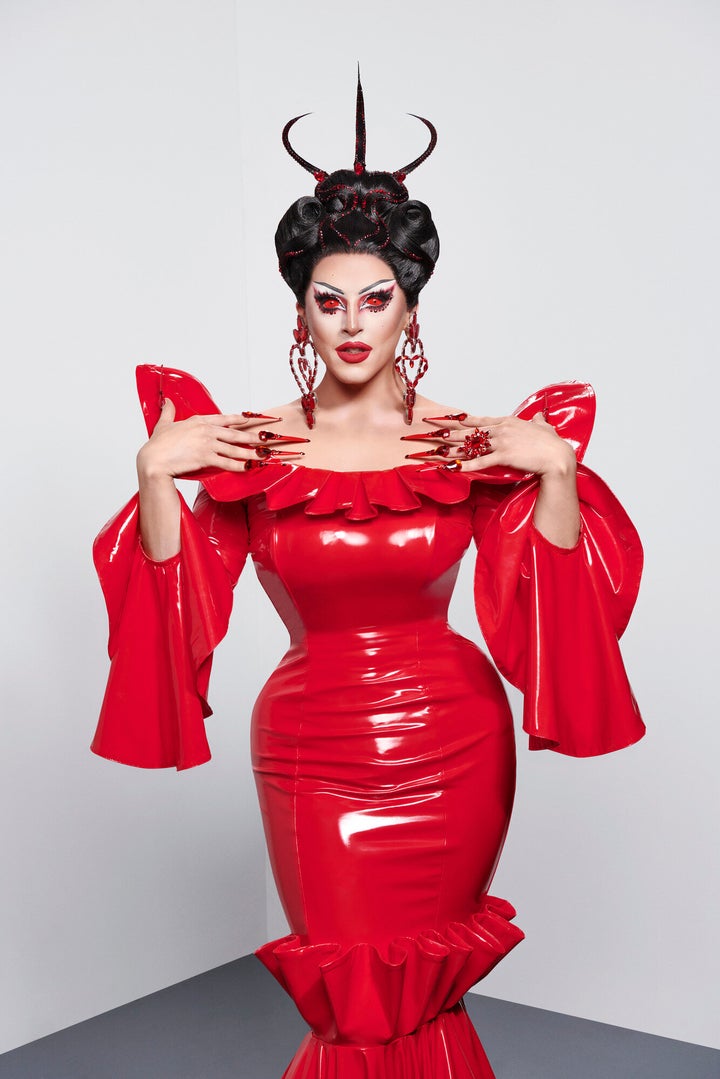 From: Manchester (via Darlington)
In her own words: "I had been doing drag for less than a year when I applied to be on the show, but I was like 'why not?'.
"I've worked hard at my drag, and I'm really proud of myself for throwing everything into the application process and making it through to this amazing platform."
Ellie Diamond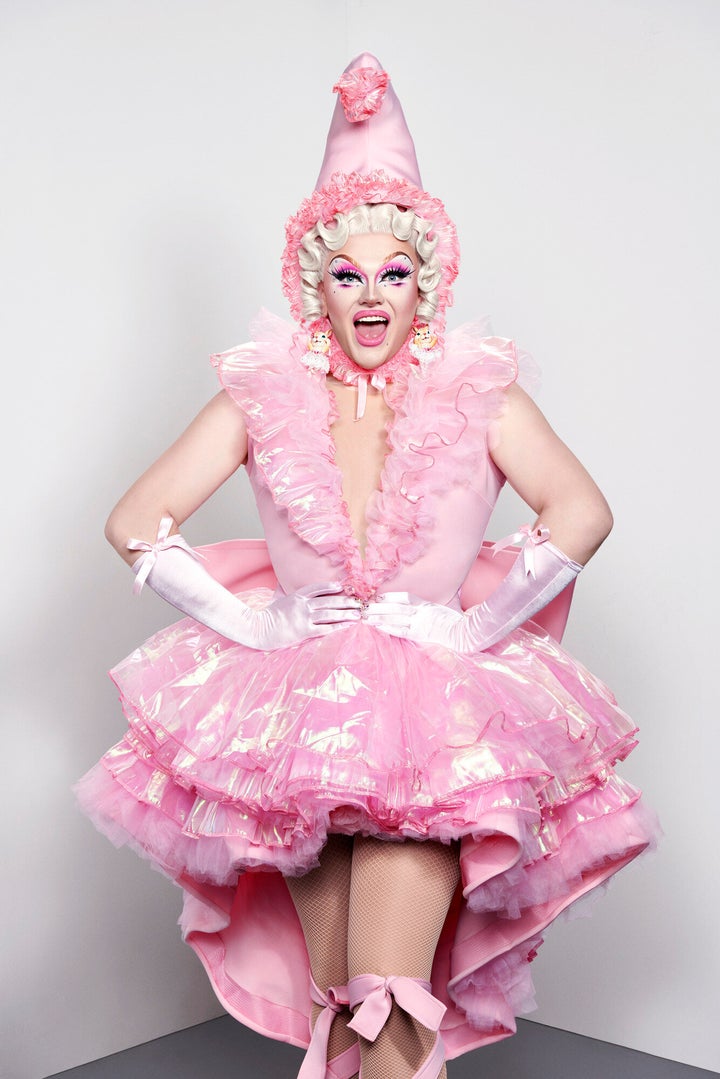 In her own words: "I'm heavily obsessed with any sort of family friendly films like the Cat In The Hat and Disney, but my all-time favourite film is The Wizard Of Oz.
"I love bold colour, patterns and ideas. I take inspiration from my favourite movies, cartoons, anime and put it altogether to create this beautiful 6ft 8 drag queen that you see before you."
Ginny Lemon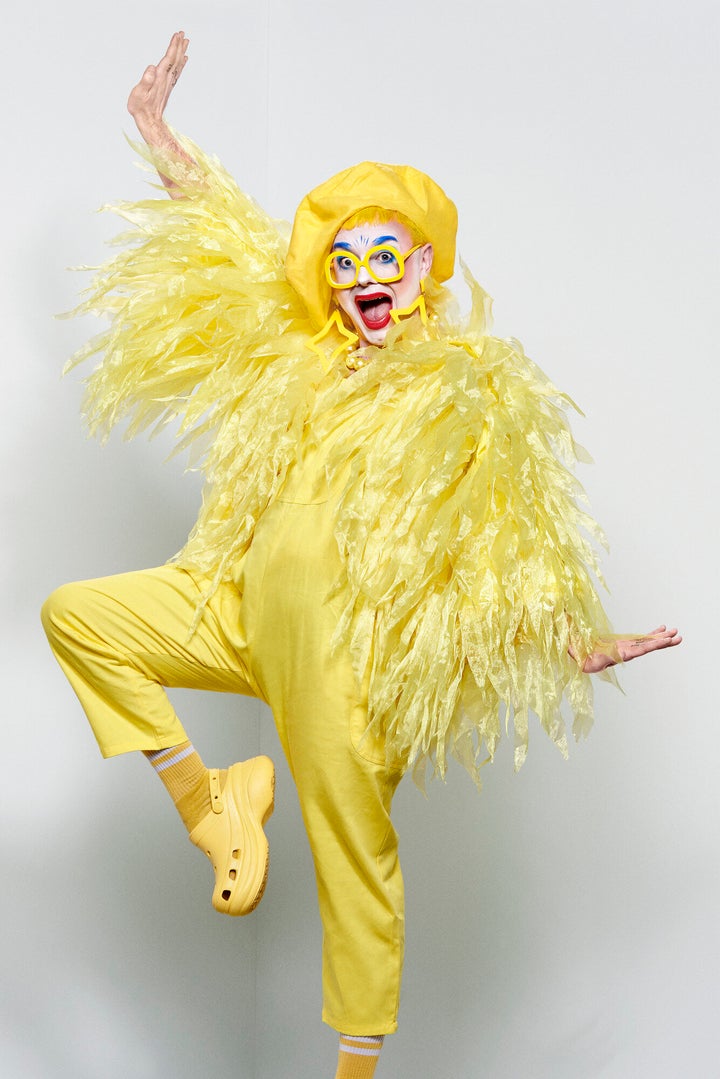 In her own words: "I'm an improvisational comedienne so you'll get high energy, you'll get madness, you'll get the unplanned. I never ever repeat a show.
"I'm a fabulous singer and I can do everything. And, an absolute bullshitter as well."
Joe Black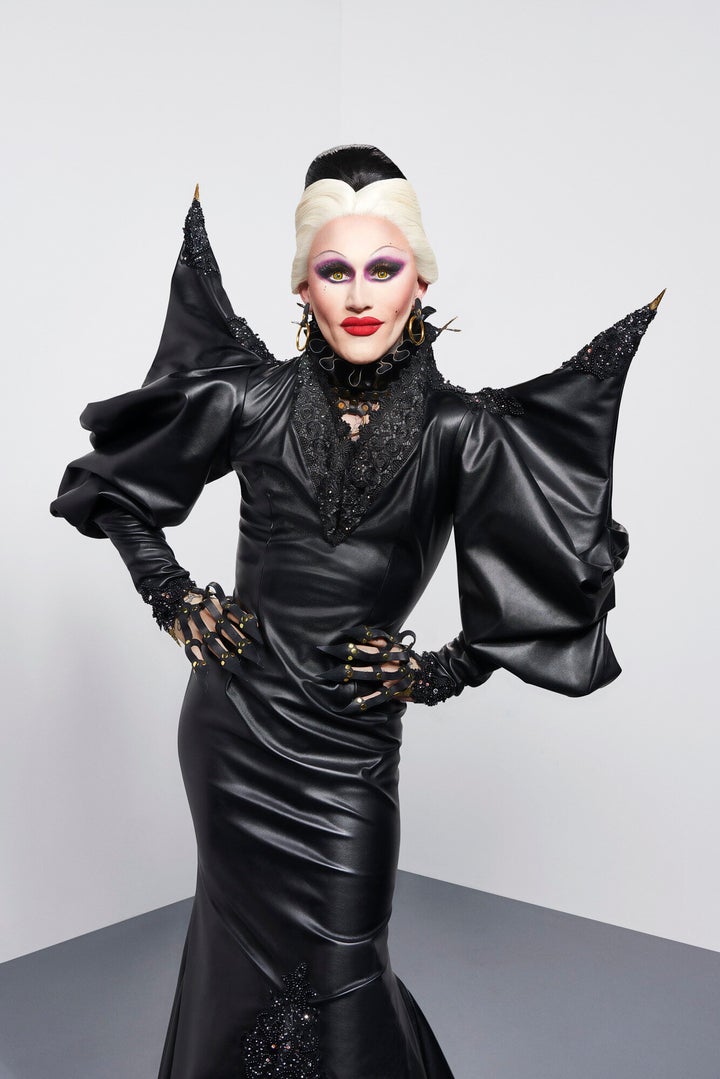 In her own words: "Imagine you've found yourself in some seedy 1920s Berlin cabaret joint where we will have a dark, delicious and deviant time.
"I bring all the wonky eyebrows and eyeshadow of the traditional seaside drag with a bit of haunted glamour, I sometimes think I'm a bit too much for people, but the nanas love me."
Lawrence Chaney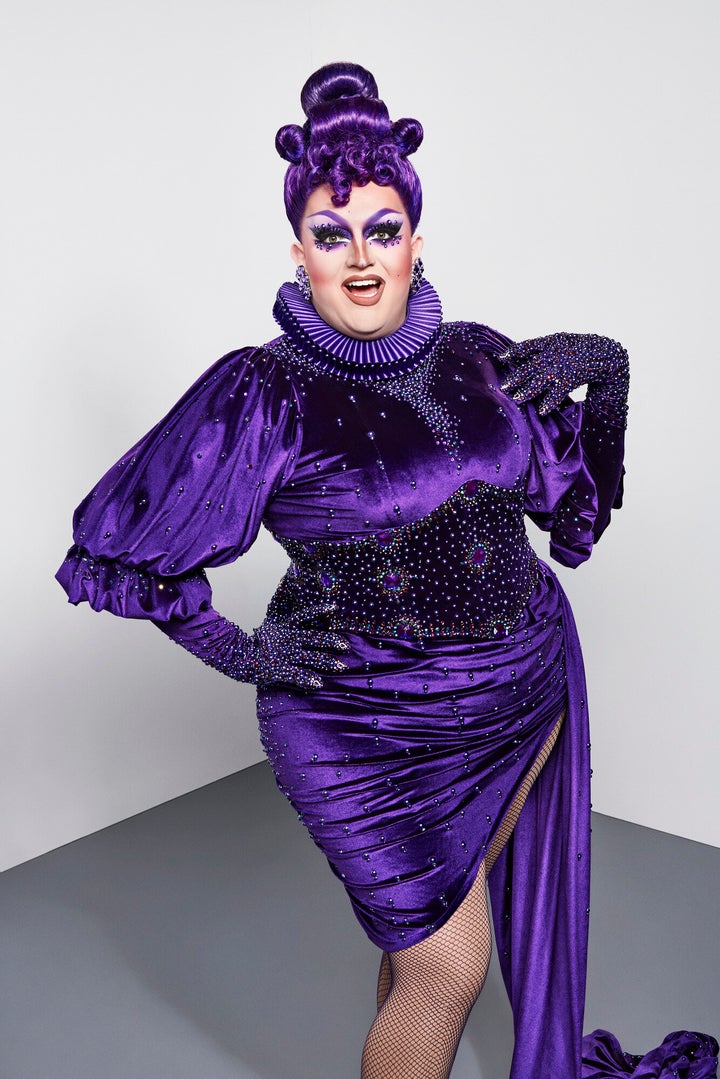 In her own words: "I am a mix of Rab C. Nesbitt and Susan Boyle!
"My drag is always silly. I started drag about six years ago, I loved seeing RuPaul looking so glamourous, but also so funny and ridiculous. I wanted to emulate that. I love walking onto a stage looking fabulous and then being daft."
Sister Sister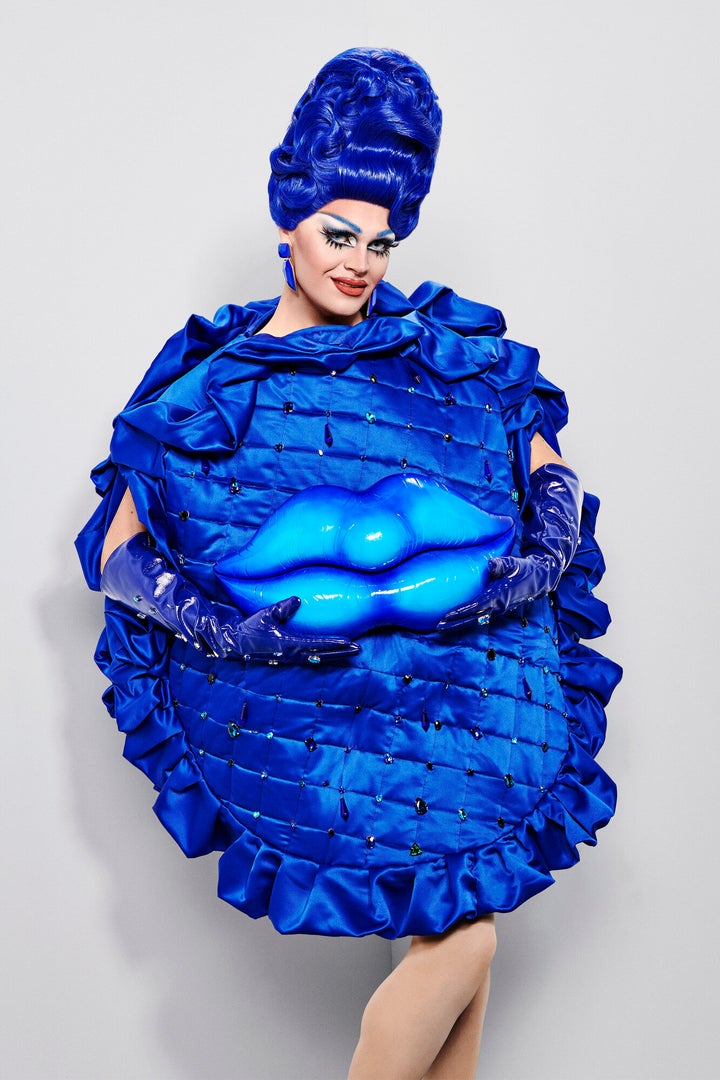 In her own words: "I think I am the underdog, lowkey, multi-tasker. I know I can turn a look and my makeup is strong. I know I can hold attention in a room because I'm funny. I can dance – not well, but I can dance!
"I have personality in abundance and that's one way to keep the cameras on you at all times."
Tayce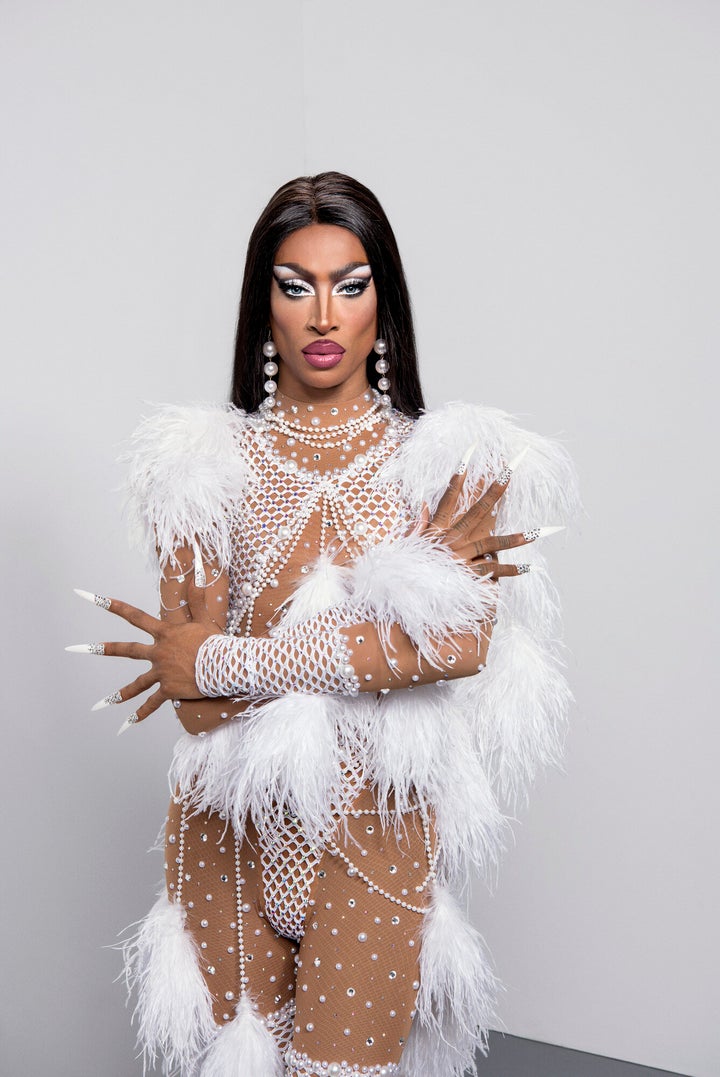 From: London (via Newport)
In her own words: "The Tayce look is very 'model-esque', very villainess, very street fighter. I'm dark and edgy [but] sometimes I like to switch it up...
"I am doing this for Wales, for my parents and my family. I'm doing it for all those little buggers who have looked at me and thought I was an absolute freak. I'm doing it for myself. I'm doing it for Gavin and Stacey!"
Tia Kofi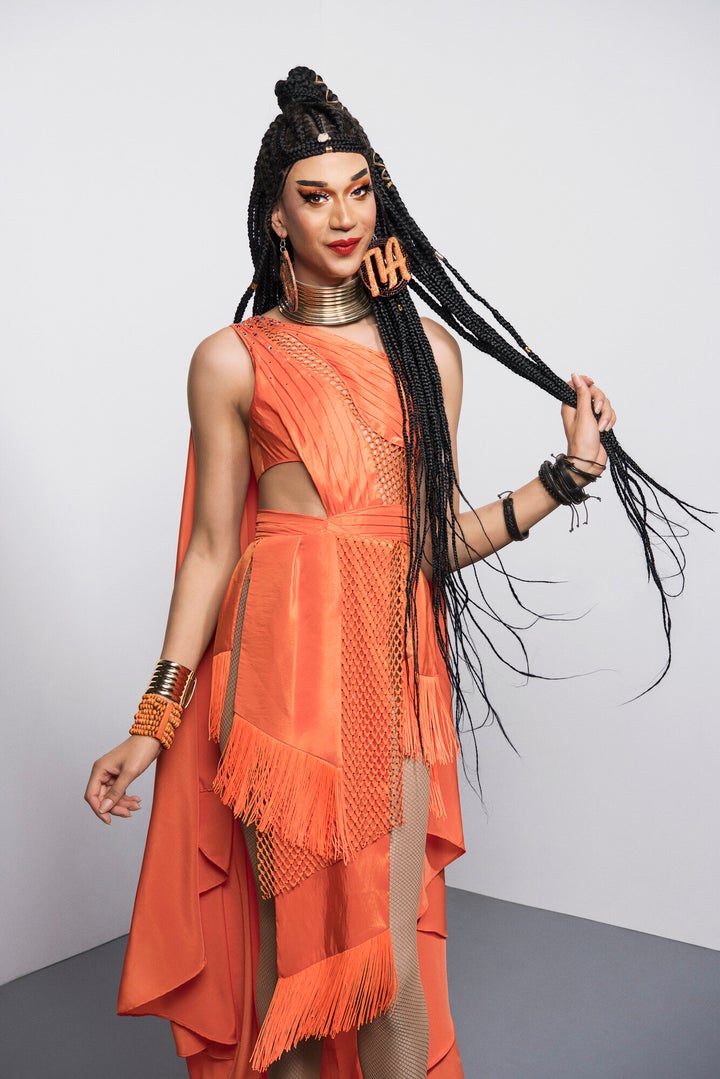 From: London (via Essex and Nottingham)
In her own words: "I love comedy, camp, old school, contemporary, and cultural references. As there aren't a huge number of POC queens on the scene, I'll often throw in something from my Nigerian heritage too.
"I'm also a geek. One day I might be a character from Doctor Who, and I love channelling a bit of Star Trek. My drag is a melting pot!"
Veronica Green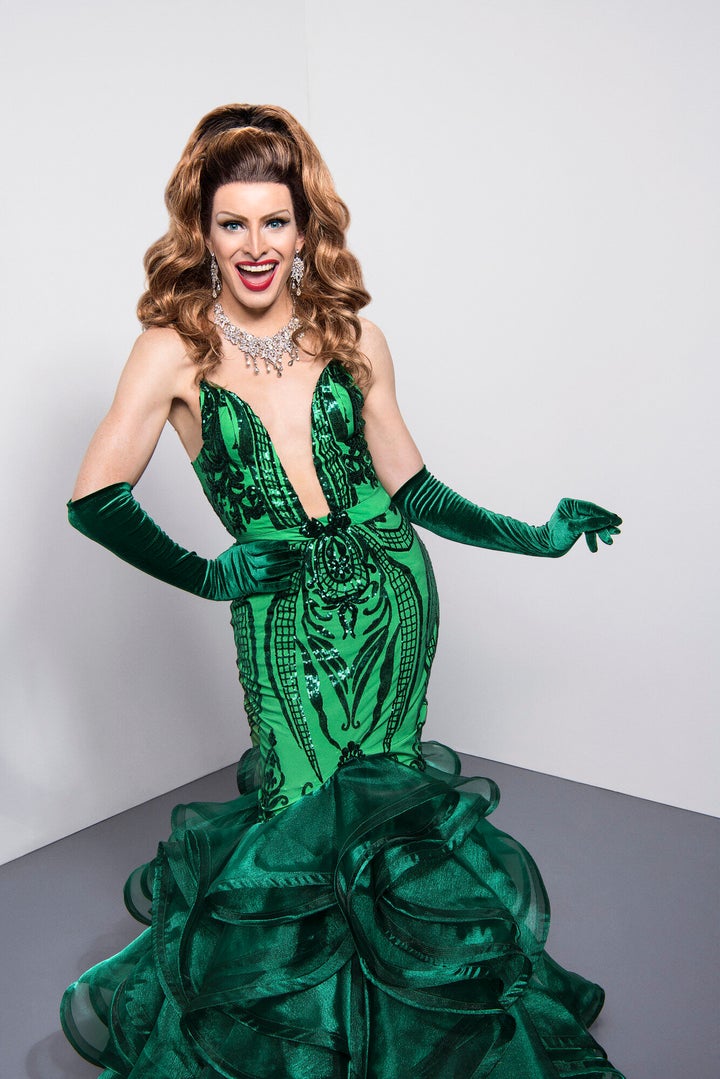 From: London (via Rochdale)
In her own words: "Veronica is a sweet and innocent Lancashire rose, with many petals and a few little thorns.
"If you come to one of my shows, you're going to get gorgeous, goofy and professional, multi-skilled and multi- layered. As I've been a professional singer and actor for the past fifteen years, you will get live vocals and maybe even a bit of opera."
Drag Race UK returns to BBC Three on 14 January 2021 at 7pm.