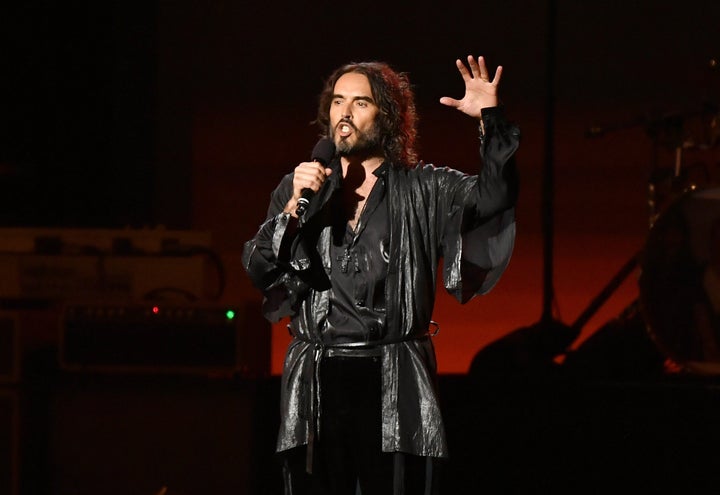 One of the accusers was 16 years old at the time of the alleged encounter, when Brand would have been nearly twice her age. The investigation also cites several women who accuse Brand of being threatening or trying to control them.
The woman who says Brand sexually abused her when she was 16 has accused the comedian of grooming her and forcefully shoving his penis down her throat.
She says she approached Brand's agent at Tavistock Wood Management in 2020. It wasn't until this weekend, when the results of the investigation were published, that the company removed Brand from its website.
"Russell Brand categorically and vehemently denied the allegation made in 2020, but we now believe we were horribly misled by him. TW has terminated all professional ties to Brand," the management company said in a statement to Deadline on Saturday, after the outlet noticed that Brand's profile had disappeared from the company's website.
A women's charity based in the UK also announced that it has ended its relationship with the comedian and his organisation, the Stay Free Foundation, which aims to help people dealing with addiction issues.
"We have ended our association with Russell Brand and the Stay Free Foundation," the charity, Trevi Women, said in a statement posted to Instagram on Saturday, following a Channel 4 Dispatches documentary special that expanded on the claims against Brand.
"As I've written about extensively in my books, I was very, very promiscuous," Brand says in the video, referring to the period "when I was working in the mainstream, when I was in the newspapers all the time, when I was in the movies".
"During that time of promiscuity, the relationships I had were absolutely always consensual," Brand says in the video.
The new investigation cites Brand's ex-girlfriend Jordan Martin, who wrote a book accusing him of sexual abuse and controlling behaviour during their relationship in 2007.
As part of the investigation published this weekend, one woman accuses Brand of raping her against a wall in his home in 2012. She says Brand apologized twice via text the next day.
A different woman who worked with Brand in 2013 accuses him of sexually assaulting her in his home as she screamed. She alleges that Brand threatened to take legal action if she reported the attack.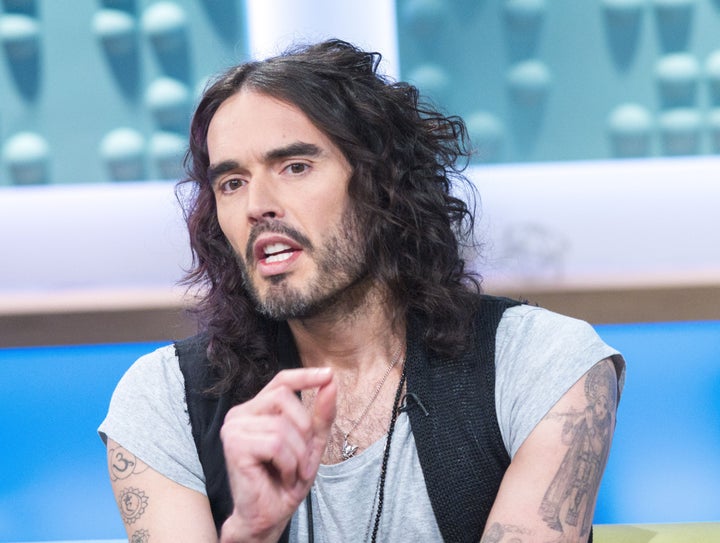 Brand, who has appeared as a Channel 4 TV host and a BBC radio presenter in addition to his stand-up and acting work, now has more than 6 million followers on YouTube, where he posts videos discussing wellness, conspiracy theories, spirituality, addiction and more.
Brand is in the middle of a tour of his Bipolarisation show, with engagements scheduled for Tuesday and Friday in England.
Tavistock Wood Management and a legal representative for Brand did not immediately respond to HuffPost's requests for comment.
Help and support:
Rape Crisis services for women and girls who have been raped or have experienced sexual violence - 0808 802 9999
Survivors UK offers support for men and boys - 0203 598 3898