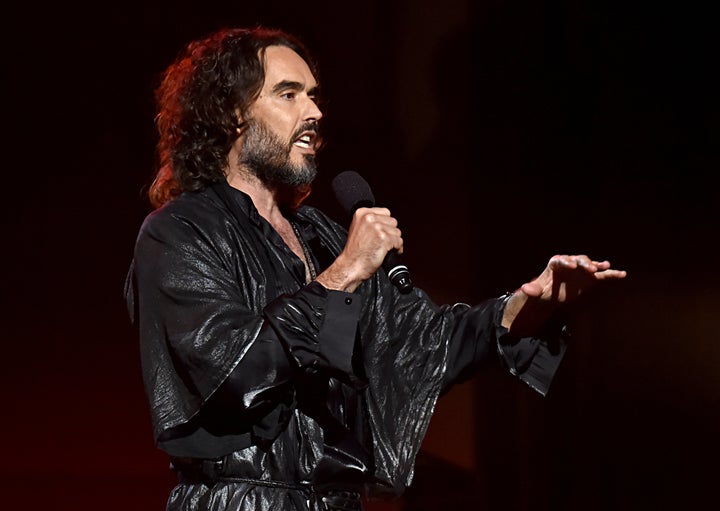 One of the women accusing Russell Brand has spoken to BBC Woman's Hour about the comedian's "insulting" response to the claims made against him.
He said he "absolutely" refuted the "very serious allegations" made against him, and questioned whether "there was another agenda at play," claiming the reports could all be part of a "co-ordinated attack" against him by the media.
Four different women came forward as part of the investigation, one of whom spoke to Woman's Hour under the pseudonym of Alice on Monday morning.
She said she had a three month relationship with the comedian and actor in 2006, when she was a 16-year-old school student and he was a 30-year-old presenter with his own show on Radio 2.
In her discussions with The Sunday Times and Dispatches, Alice alleged that Brand would send a BBC chauffeured car to her school to take her out of lessons.
The BBC said they are "urgently looking into the issues raised", while Channel 4, which previously hired Brand as a presenter, has started an internal investigation and already removed content with Brand in it from its streaming platform.
Alice claimed Brand had asked her to save his number in her phone under a fake woman's name, and later violently sexually assaulted her.
She told BBC Radio 4 that she was surprised her story had made "such an impact", claiming that "when it's your own story it's hard to look at it objectively".
Asked what she thought of Brand's reaction, she said: "I expected it. I expected him to do do something probably outside of the usual press release, or statement via publicist or drafted by a lawyer."
"I expected it to be slightly offish," she added. "I think it is insulting. It is laughable that he would even imply that it's a mainstream media conspiracy.
"He's not outside of mainstream media."
Brand was a regular presenter for the BBC and Channel 4 before he developed a career in Hollywood as an actor, and became known as a political campaigner, appearing on shows like Question Time and Newsnight.
Alice suggested Brand had been purposefully building on his anti-establishment rhetoric and fanbase for some time.
She told Woman's Hour: "It may sound cynical, but I do think he was building himself an audience for years that would then have great distrust of any publication that came forward with allegations. He knew it was coming for a long time."
She added: "What he didn't deny was that he had a relationship with a 16-year-old."
Alice also asked why more was not done to deter Brand at the time by his employers. She said: "There were exceptions and allowances made for him and we need to ask ourselves why."
She added: "It was my first sexual experience and I felt used up, I felt cheap, I felt diritied by the whole thing."
She said: "I thought if I go for bottom of the barrel, I can never be disappointed by anyone and I can never be hurt by anyone because I know to expect the absolute worst."
At the time of their alleged relationship, Alice told the BBC she was struggling with mental health issues, and was in recovery from an eating disorder, resulting in her not completing her A-levels.
She said that she would "sneak off and see" Brand when her parents thought she was at school or attending after-school activities.
She added: "Russell groomed me, he coached me on what to say to my parents."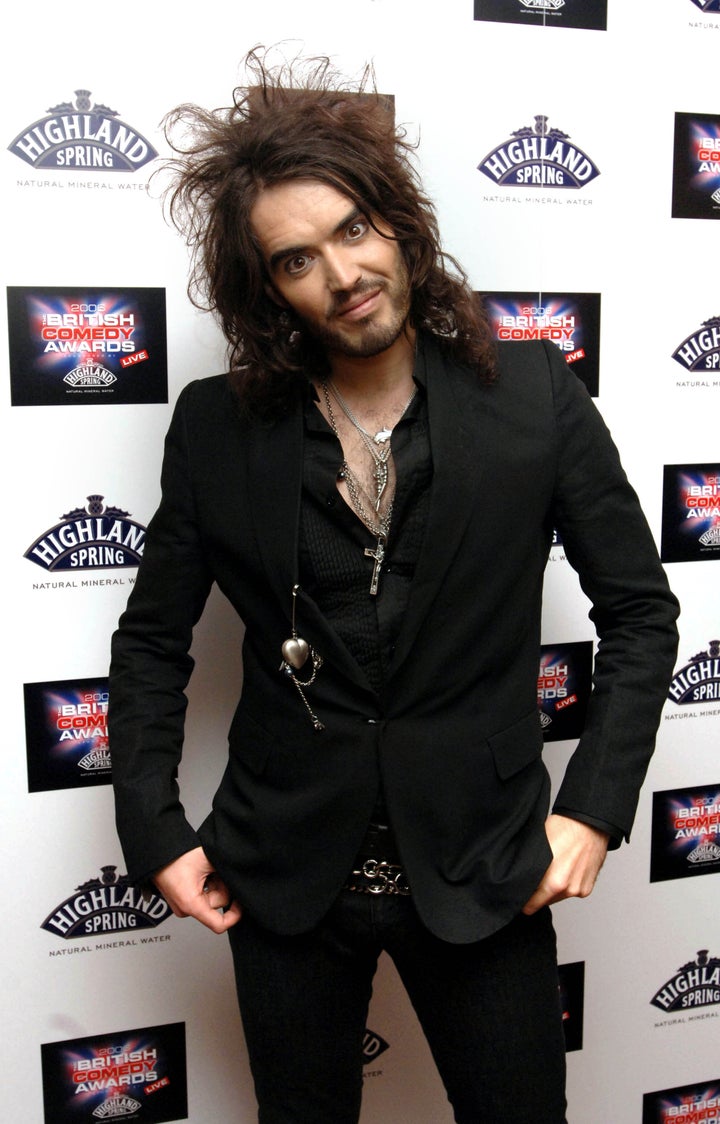 Alice claimed that even Brand's management team suggested that she avoided being seen with the celebrity in public, telling the BBC: "Because people know he was an only child, they said 'why don't you just meet inside?'
"You're not doing anything illegal but because people disapprove, we just don't risk being seen out and about publicly. We would go in and out the house a different times."
She also suggested members of his team recommended they pretend she was his niece or god-daughter.
The Metropolitan Police said they spoke to both the newspaper and the TV channel but have not "received any reports" in relation to the matter.
Alice used her platform to encourage the idea of changing consent to individuals between the ages of 16 and 18, too.
She said: "I think we should at least start to think about changing the ideas of consent, because the individuals between the ages of 16 and 18 can have relations with people within that same age."
She pointed out that the age of consent was set at 16 back in 1885.
Help and support: