The Metropolitan Police said they had arrested a 19-year-old Norwegian national of Somali descent on suspicion of Horton's murder. He is still in custody. Sky News has named him as Zakaria Bulhan.
Horton and her husband Richard Wagner were in London for a summer course and were due to return to the US the day after the fatal attack.
Florida State University, where Wagner is a psychology scholar, issued a statement saying: "There are no words to express our heartache over this terrible tragedy."
Police had earlier said there was no evidence the attack was related to terrorism but was "triggered by mental health issues".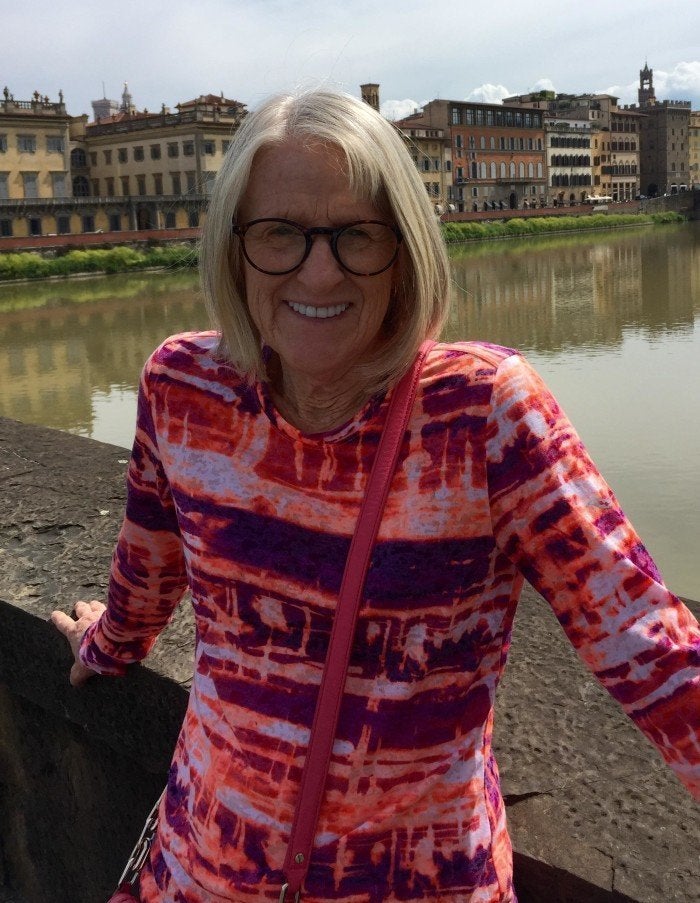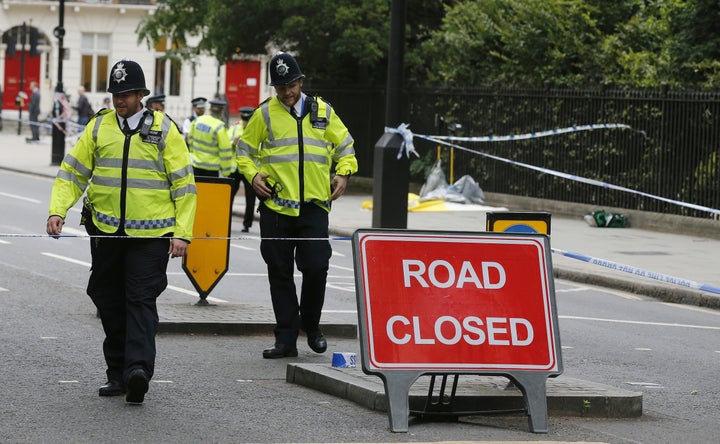 A British man, who suffered a stab wound to his stomach, remains in hospital. Police said his condition was serious but stable.
They also confirmed the injuries and nationalities of the other victims, who have all been discharged from hospital. They are:
- An American man, who suffered a stab wound to his chest.

- An Australian woman, who suffered a stab wound to her back.

- An Australian woman, who suffered a stab wound to her chest.

- An Israeli woman, who suffered a stab wound to her bicep.
The Israeli victim was named as 18-year-old Yovel Levkowki.
Speaking to Israeli media, the tourist said: "I was afraid it was a terrorist incident, and I was sure that the two men fleeing from the event were victims.
"I went to help the first one of the men and felt pain in my hand. I thought I just got hit, but it turned out he was stabbing me. The other man chasing him was trying to stop him, and in the end managed to catch him.
"I saw a woman lying on the floor, covered in blood... Her husband was supporting her."
One witness revealed the last panic-stricken words of Horton.
The witness, who used towels in an attempt to halt the blood pouring from the victim's wounds, said: "I was just trying to console and help her.
"The victim said something about, 'He's still here, he's still here'. After that she was not lucid," the Evening Standard reports.
Police originally said officers were pursuing terrorism as a "line of inquiry", but subsequent statements have omitted any mention of terrorism.
An eyewitness said he believed the victims were speaking in Spanish prior to the stabbing.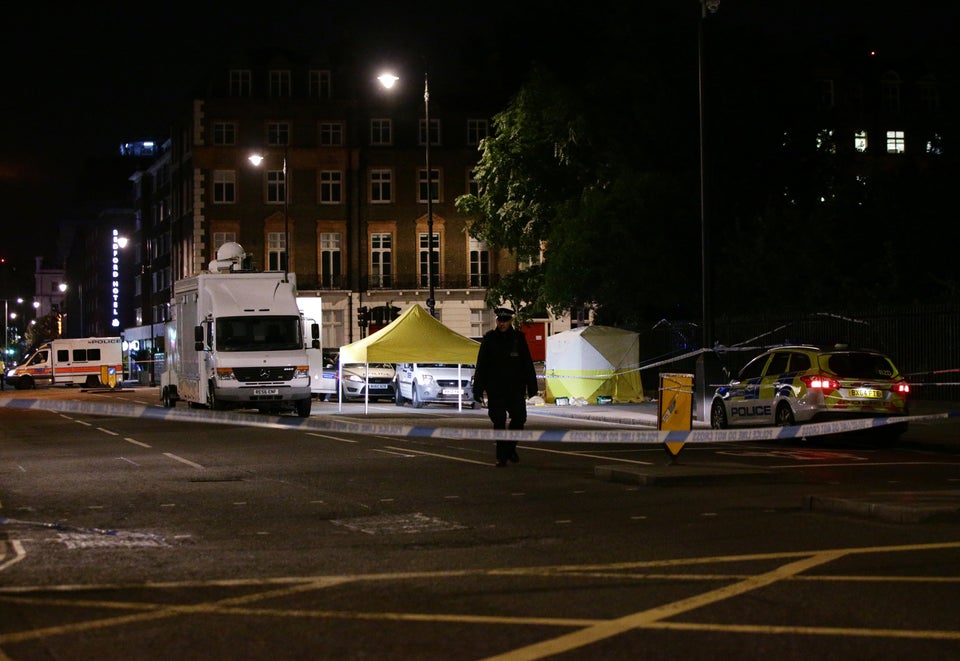 Russell Square London stabbing
The witness, called Michael, told MailOnline: "I heard a scream, and then we went to the park and I saw a girl lying on the floor with blood coming from her back. Another girl had blood on her arm."
He added: "They all spoke Spanish so I guess they were a group. I only saw the victim and the girl with the arm stabbed from that group.
"I just saw blood just next to her. She was lying on the floor with a friend hugging her."
Mayor of London Sadiq Khan urged the public to remain "calm and vigilant" as an increased number of armed officers will be on London's streets today.
Police were first called shortly after 10.30pm to reports that a man armed with a knife was assaulting people at Russell Square, Camden.
A number of calls were subsequently made by members of the public between 10.30pm and 11pm that the man was attacking people with a knife between Russell Square, Montague Street, Bloomsbury Square and Great Russell Street.
Armed officers attended the scene within about five minutes of receiving the first call at 10.33pm, police said. No shots were fired and officers were there six minuted after the 999 call, they added.
Related