Vladimir Putin is likely pursuing a long-term operation to "eventually exhaust" Ukraine, western officials have said.
Instead of trying to seize the whole of Ukraine - after Putin's original plan to take the country in a matter of days failed - Russia hopes to wear down the military.
Much of the current fighting now centres around the battle for the east of Ukraine.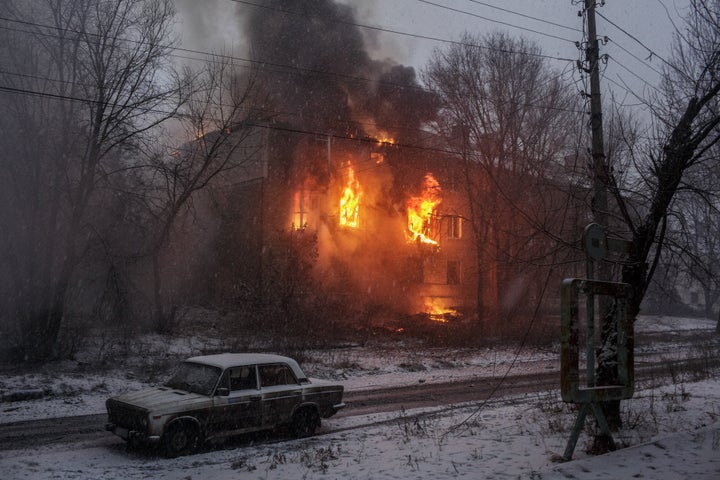 In the UK - which has issued more than 200,000 visas to Ukrainian refugees - a one-minute silence will be led by prime minister Rishi Sunak at 11am.
"Since 2014 Russia's strategic goal in Ukraine has highly likely been consistent: to control its neighbour," the MoD said.
"Over 2014-2021, it pursued this objective through subversion, by fomenting an undeclared war in the Donbas, and by annexing Crimea.
"On 24 February 2022, Russia pivoted to a new approach and launched a full-scale invasion which attempted to seize the whole country and depose its government.
"By April 2022, Russia realised this had failed, and focused on expanding and formalising its rule over the Donbas and the south. It has made slow and extremely costly progress.
"In recent weeks, Russia has likely changed its approach again. Its campaign now likely primarily seeks to degrade the Ukrainian military, rather than being focused on seizing substantial new territory.
"The Russian leadership is likely pursuing a long-term operation where they bank that Russia's advantages in population and resources will eventually exhaust Ukraine."
G7 leaders are set to meet virtually to discuss the conflict that has scarred Europe and shaken the west.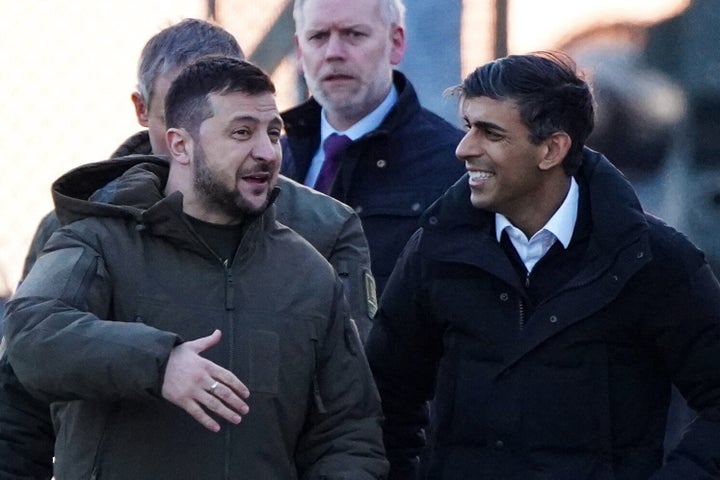 Sunak will urge fellow world leaders to "move faster" in arming Ukraine's troops as the battle against Putin's forces continues.
"Instead of an incremental approach, we need to move faster on artillery, armour, and air defence," Sunak is expected to tell them.
Crowds gathered in Trafalgar Square in London to mark the anniversary on Thursday evening, where defence secretary Ben Wallace praised the bravery of Ukrainian fighters.
The UK remains a prominent supporter of Kyiv, with the government announcing earlier this year that Britain would be the first country to supply tanks to its armed forces.
But fears remain that the war could continue for at least another year, even as Ukraine insists that further support and weaponry can help bring the conflict to a conclusion.
President Volodymyr Zelenskyy's call for fighter jets has so far been met with reluctance by western allies.