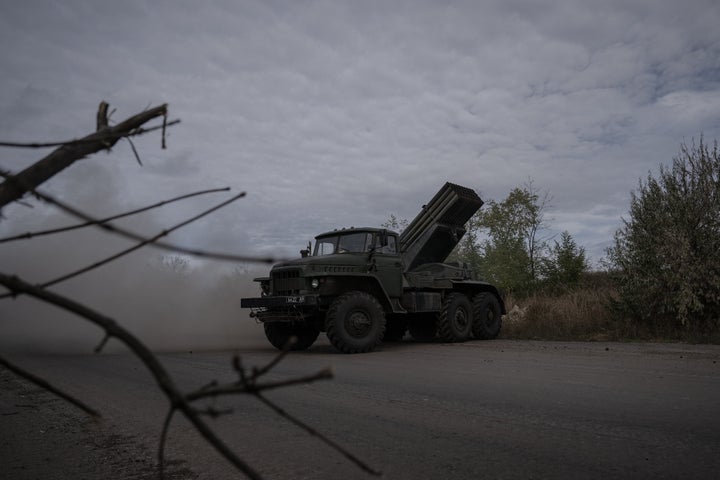 Russia has suffered nearly 300,000 casualties since it launched its invasion of Ukraine, according to UK officials.
The Ministry of Defence (MoD) said up to 190,000 of those had either been killed of "permanently wounded".
Once those classified as temporarily wounded - meaning they have recovered from their injuries and can return to the battlefield - are included, the total number of Russian casualties is between 240,000 and 290,000.
The statistics were revealed in the MoD's latest intelligence update on the war, which began in February last year.
In a post on X (formerly Twitter), the UK officials said: "Recent Russian assaults in Avdiivka have contributed to a 90% increase in Russian casualties recorded by the Ukrainian MoD."
Moscow has offered "financial incentives" to increase its troop numbers since the war began, the MoD said.
"This increase of personnel is the major factor behind Russia's ability to both defend held territory and conduct costly assaults," they went on.
"It is likely that Russia has suffered 150,000-190,000 permanent casualties (killed and permanently wounded) since the conflict began, with the total figure including temporarily wounded (recovered and due to return to the battlefield) in the region of 240,000-290,000."
However, this does not include casualties suffered by the Wagner Group of mercenaries who were signed up to fight on Russia's behalf.
Since Russian president Vladimir Putin ordered the invasion of Ukraine in February 2022 – intending to seize the whole country – his troops have only managed to secure approximately 22% of Ukrainian land.