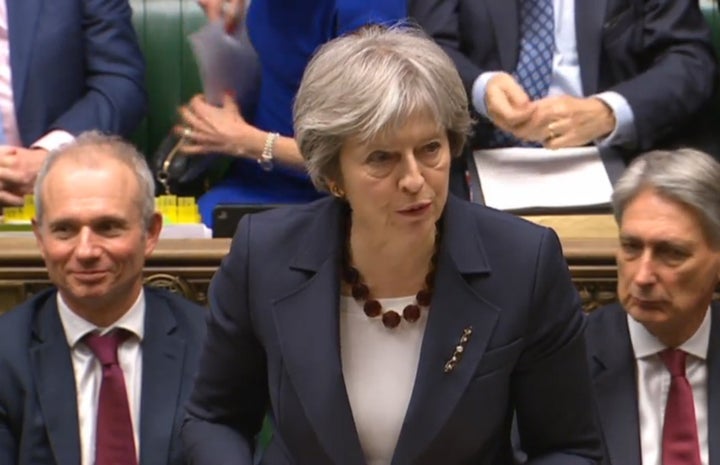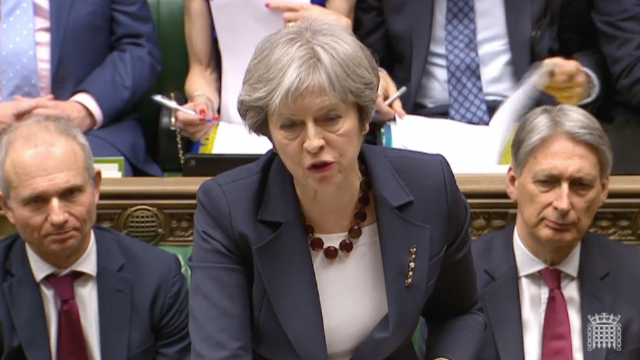 Russian diplomats are set to be thrown out of the UK in response to the attempted murder of ex-spy Sergei Skripal and his daughter in Salisbury.
Theresa May announced on Wednesday afternoon that 23 diplomats have a week to leave the country, making it the single biggest expulsion of diplomats for over 30 years.
She described the diplomats as "undeclared intelligence officers".
The Prime Minister added the UK was suspending high-level contacts with Russia and that dignitaries, including members of the royal family, will not attend this summer's World Cup.
London had given Moscow until midnight on Wednesday to explain whether it was behind the attack or had lost control of the nerve agent used.
But Russia faced universal condemnation from members of the UN Security Council after a summit was called to discuss the incident in Salisbury.
A statement from the White House issued later said the US "stands in solidarity with its closest ally" over the decision to expel 23 Russian diplomats.
Ahead of May's statement, all 29 countries in Nato – including the US – backed a statement demanding Russia provides a "full and complete disclosure of the Novichok programme" and answers the UK's questions.
With the midnight deadline passed, May told MPs today: "No explanation as to how this agent came to be used in the United Kingdom; no explanation as to why Russia has an undeclared chemical weapons programme in contravention of international law.
"Instead they have treated the use of a military grade nerve agent in Europe with sarcasm, contempt and defiance."
She added: "There is no alternative conclusion other than that the Russian State was culpable for the attempted murder of Mr Skripal and his daughter - and for threatening the lives of other British citizens in Salisbury, including Detective Sergeant Nick Bailey.
"This represents an unlawful use of force by the Russian State against the United Kingdom."
A statement from the Russian embassy in London said: "We consider this hostile action as totally unacceptable, unjustified and shortsighted.
"All the responsibility for the deterioration of the Russia-UK relationship lies with the current political leadership of Britain."
Full UK response to Salisbury attack:
23 Russian diplomats expelled.

Creating new power to detain those suspected of Hostile State Activity at the UK border.

Increase checks on private flights, customs and freight.

Freeze Russian State assets wherever we have the evidence that they may be used to threaten the life or property of UK nationals or residents.

Suspend all planned high level bi-lateral contacts between the UK and Russia, including revoking the invitation to Foreign Minister Sergey Lavrov to visit to the UK.

No attendance by Ministers - or indeed Members of the Royal Family - at this Summer's World Cup in Russia.
Labour MPs lined up to express support for May's actions, but party leader Jeremy Corbyn was angrily heckled in the Commons and accused of the "appeasement" of Moscow.
Many Labour backbenchers launched thinly-veiled on their leader, with Pat McFadden saying: "Responding with strength and resolve when your country is under threat is an essential component of political leadership.
"There is a Labour tradition that understands that."
Ahmet Uzumcu, the Director-General of the Organization for the Prohibition of Chemical Weapons, said this morning those responsible for the use of the Novichok nerve agent "must be held accountable for their actions".
Skripal and his daughter Yulia, who collapsed last Sunday, are still fighting for their lives after being exposed to a toxic substance.
Detective Sergeant Nick Bailey - who fell seriously ill after tending to Skripal and Yulia - also remains in hospital.
WHAT HAPPENED IN SALISBURY:

March 3: Yulia Skripal arrives at Heathrow on a flight from Russia

March 4: She and her father arrived in Salisbury at the Sainsbury's car park at around 1.40pm, which has since been cordoned off.

2.20pm to 3.35pm: The pair dined at the Zizzi's restaurant, having been to The Mill pub.

4.15pm: A member of the public alerted police to the pair, who were found in a "extremely serious" condition on a park bench. The bench, the pub and the Zizzi's are all cordoned off.

Since then: Police confirmed on Tuesday afternoon that, of 38 people had been treated for possible exposure to the substance, 34 have been discharged. Sergei Skripal, Yulia Skripal and Detective Sergeant Nick Bailey, an early responder at the scene, remain in hospital. One other person is being monitored.

March 13: Speaking outside Scotland Yard, Metropolitan Police counter-terror chief Neil Basu said that the investigators' "prime focus" is how the poison was administered but said it was too early to say where this was done.

He said the investigation could take "many weeks" but added police had identified the nerve agent involved.

Police are also focusing on Skripal's red BMW, and appealing for any witnesses who had seen the Russian pair in the car between 1pm and 1.45pm in Salisbury to come forward.